Codes, Not Bros: Google Pledges $50 Million to Ladies in Tech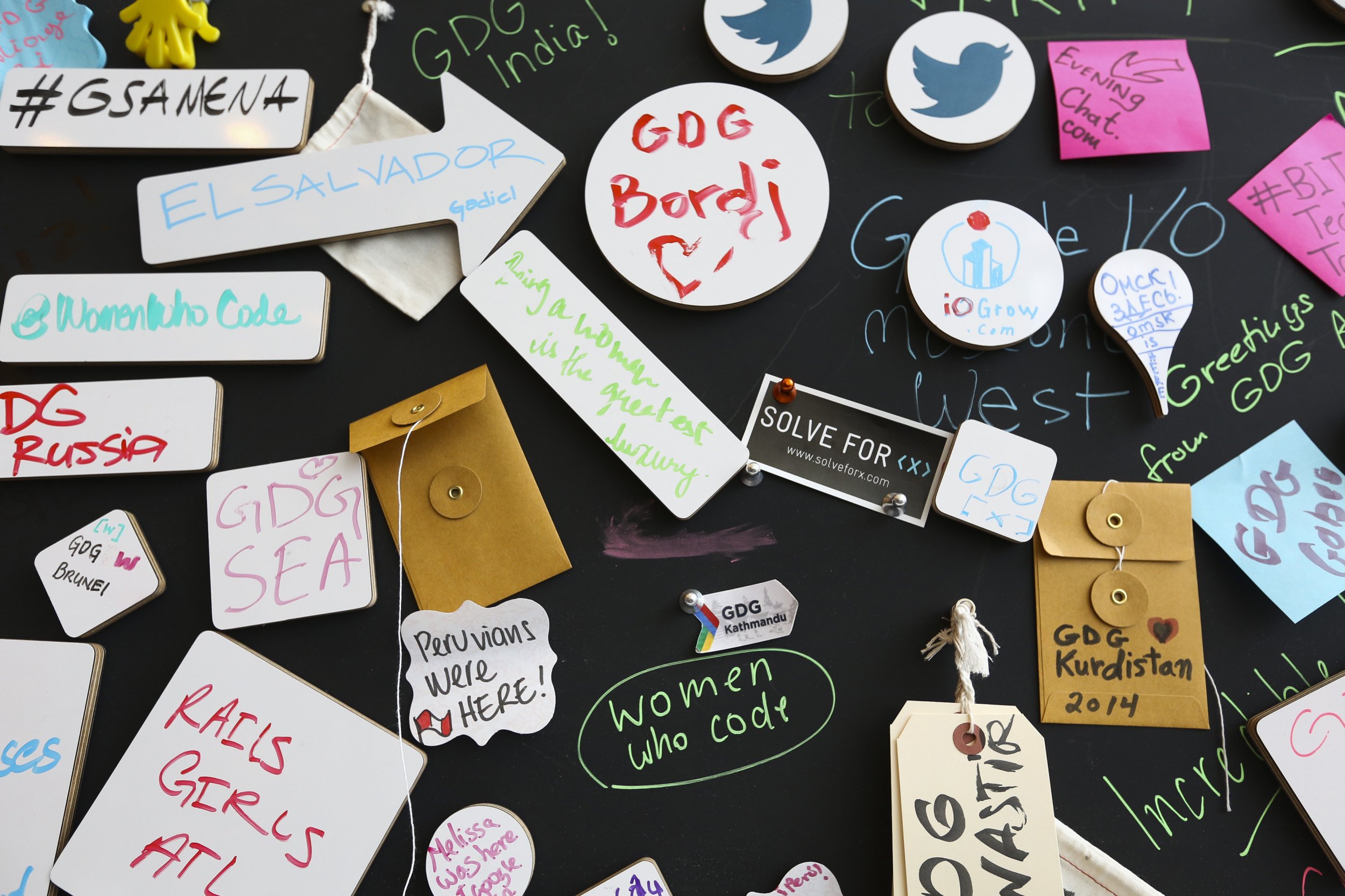 Google acknowledged during its 2014 I/O conference keynote speech that the gap between women and men in technology has expanded, even within its organization, where women are just 30% of the workforce. That's why the tech behemoth has announced its partnership with Girl Scouts of the USA, MIT Media Lab, The National Center for Women & Information Technology, Seventeen, TechCrunch, Mindy Kaling and Chelsea Clinton to form Made with Code, an initiative intended to diminish gender and racial bias.
Google has committed $50 million to Made with Code over the next three years. The massive project includes collaborations with nonprofits and opportunities for girls to learn from a legion of professional women who utilize coding in film, music and fashion. The tagline: "The things you love are made with code."
Made with Code kicked off in late June with a New York City event with 100 teenage girls from local public schools and organizations. Participants were invited to collaborate on simple coding projects, such as 3D printed bracelets. Danielle Feinberg, Director of Photography for Lighting at Pixar and one of Made with Code's mentors, spoke of her experience with coding in film.
Kate Parker, a spokesperson for Made with Code, told Newsweek the initiative "was developed to address the urgent issue of gender inequality in field – less than 1% of girls currently express interest in studying computer science in college." The pre-college years are crucial for young women with burgeoning interests in computer science to pursue the field.
The initiative was born from a study of 1000 women and 600 men to see why more young women are not interested in pursuing careers in computer science and technology. The study found that factors including family income, parental occupation and ethnicity are far less prevalent.
"In our research, we discovered that girls are more likely to study computer science if they're exposed to it at an early age, have a positive perception of the types of careers it can lead to, and receive positive encouragement from parents and teachers," Parker said. Fittingly, the initiative includes a partnership with DonorsChoose.org, a program for educators to encourage their students to code online with institutions including Codeacademy and Khan Academy.
According to Chelsea Clinton, Vice President of the Clinton Foundation, 12 percent of computer science graduates are women. The statistic reinforces recent diversity reports from Google, Facebook and LinkedIn confirming that men drastically outnumber women even in the most forward-thinking companies.
Google isn't the only Silicon Valley mainstay addressing gender and racial inequality in computer science. Facebook recently announced a partnership with #YesWeCode, a nonprofit dedicated to teaching 100,000 low-income youths how to code.
Where Made with Code differs is in its focus. "Made with Code is not necessarily meant to teach, but instead to inspire," Parker told Newsweek. "It's all about getting girls to take that introductory first step." Inspiration is something Google is attempting to do at the subliminal level, as well. Parker says Google is working closely with producers and writers at the Science & Entertainment Exchange to implement more female characters in Hollywood films and television series. The ratio of men to women portraying smart, technology-obsessed characters is currently 14 to 1 in favor of the men.
The project also welcomes women who never had the opportunity to pursue technical training, which is why Google is giving away online accounts for three free months of Code School.
The corporation has also partnered with several nonprofits, including Girls Who Code and Black Girls Code. If you are interested in learning how to code, you can apply to receive Code School vouchers via this online form. Sorry guys, this is for ladies only.