Is Michael Langdon Pure Evil? Cody Fern Says 'American Horror Story' Antichrist Isn't What You Think
Michael Langdon is the antichrist in Season 8 of American Horror Story, but Cody Fern doesn't consider his character to be evil. While Fern is well aware that Michael does evil things, he explained there are various sides to Michael—and that most people who do evil things do not consider themselves to be inherently bad.
"I don't see Michael as evil, I don't perceive Michael as evil and I don't play Michael as evil. Of course, Michael does evil things, I understand that as the human being Cody Fern, but as the character, it is not useful," Fern told Newsweek. "People don't think of themselves as evil. If you look at the world around us now, and you look at certain people in positions of power—look at what just happened with the Supreme Court—that's evil."
He continued: "There are people in positions of power that are righteous about what they believe, they're enacting out evil principals, but they don't believe that that's what they're doing."
Fern argued Michael has been used by multiple, like the Satanists, warlocks and even witches, to get what they want. "In traveling back in Michael's story, what I see is a young man with an unformed purpose who's born into something he doesn't understand, with impulses he can't control, who is then systematically abandoned, betrayed and broken by the people around him," he explained. "He is used as a conduit to fulfill their sense of the prophecy that is oncoming… He's a young man who's being used constantly."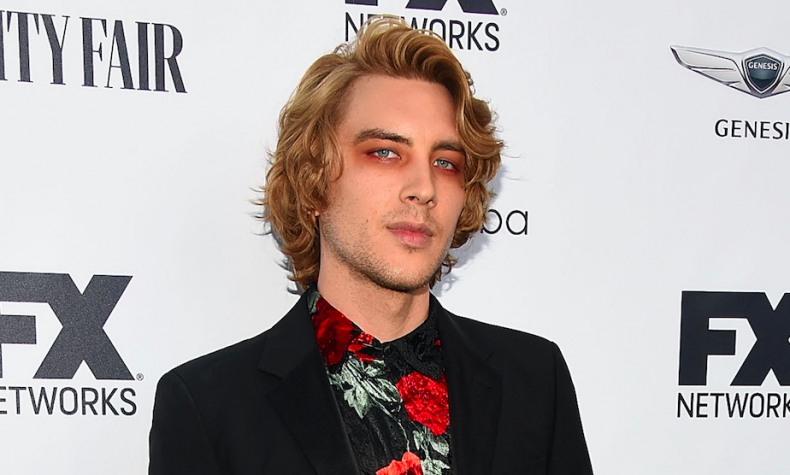 If anything, Michael brings out the evil that's in other people. "He doesn't kill his grandmother as Gallant (Evan Peters) did. He's not willing to throw his grandson under the bus to get into the sanctuary. He's not the one who gave poison apples to everyone in the sanctuary," Fern argued. "There's a whole bunch of things that other people do and how they go about it that Michael draws out of them. Now if that's in other people, if that exists and he is drawing it out of them, who's to say that's not the essential nature of mankind. That's how Michael sees it."
Fern doesn't necessarily consider Michael to be the antichrist, either. "I don't play the antichrist. I play a boy who is born as the antichrist but doesn't really understand what that means. You can't play it obliquely," he said. "It's like if somebody said to you, 'Play evil,' you would do a little mustache twirl and be like 'this is what evil is.' That's typical and not a path that I wanted to go down and certainly something that I was in constant communication with the writers about. There are despicable acts that Michael commits but the essential 'evilness' of them is not something you can play."
American Horror Story: Apocalypse airs Wednesdays at 10 p.m. ET on FX.