Cody Parkey Gets Paid on Venmo by Philadelphia Eagles Fans After Dramatic Field Goal Miss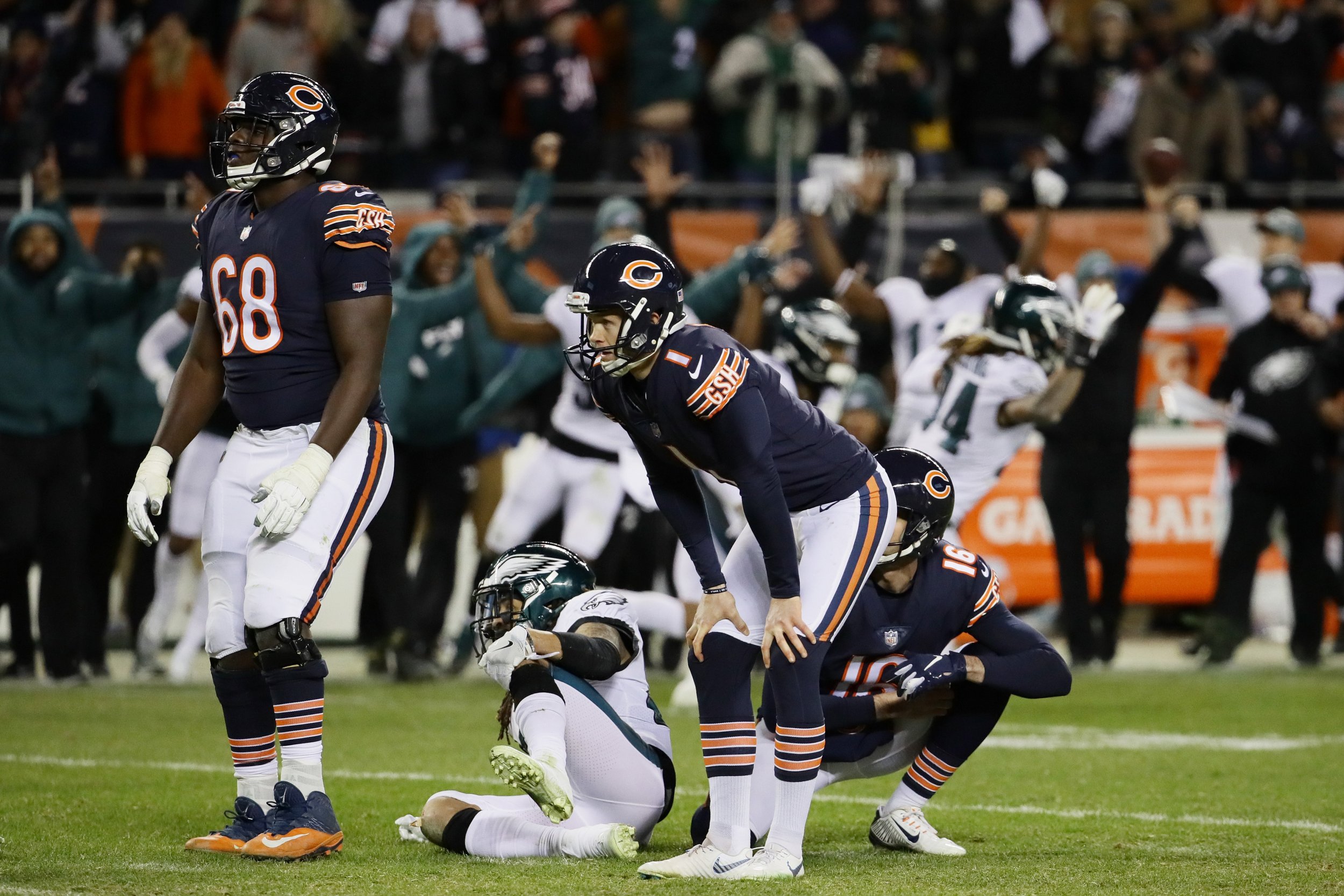 It will take some time for Cody Parkey to forget the NFC wild-card game of the 2019 playoffs.
On Sunday, with the Philadelphia Eagles leading 16-15 and 10 seconds left on the clock, the 26-year-old Chicago Bears kicker had the chance to take his team into the divisional round for the first time since 2010.
Read more: NFL playoff picture: Updated divisional NFC and AFC matchups
Unfortunately for Parkey and for Bears fans, his field goal bounced off the upright and hit the crossbar, ending the Bears season and leaving virtually everyone inside Soldiers Field distraught.
The internet being the merciless environment that it is, the Bears kicker was immediately trolled on social media, while the clip of his kick was repeated over and over again.
Some Eagles fans, however, went to some extraordinary lengths to taunt Parkey. Namely, they have decided to give him money.
Specifically, Philly faithfuls are using Venmo—a mobile payment service owned by PayPal which allows users to transfer money via an app on their phones—to send Parkey small amounts of cash to thank him for missing the kick.
The messages accompanying the payments are predictably tongue in cheek.
"One dollar per point you left on the board," reads one, while another simply mentions "double doink" along two football emojis. Unfortunately for Parkey, the moniker will probably be forever associated with the game.
Another message is straight to the point—"Philly would like to thank you"—while one donor brought up Parkey's two-season spell in Philadelphia: "Tough luck but thanks Cody! It's like you never left," the message read.
In 2014, during his first season in Philadephia, Parkey scored 150 points, setting a new NFL rookie scoring record which had been held by Kevin Butler for the previous 29 years.
Ironically, Butler had set the record while playing for the Chicago Bears in the 1985 season, which saw the Bears win their first and only post-merger league title as they triumphed in Super Bowl XX against the New England Patriots.
Following Parkey's missed field goal, Chicago will have to wait at least another 12 months to welcome another title and it might take a while for the former Auburn student to overcome the disappointment.
"You can't make this up," he was quoted as saying by the Associated Press.
"There's really no answer to it," Parkey said. "I thought I hit a good ball. Unfortunately, I didn't make it. I feel terrible, 100 percent take that loss on me. It is what it is. Sun is going to shine tomorrow. Life is going to go on. Unfortunately, it's going to sting for a while."