Cody Wilson, 30, a gun rights activist and founder of the now-defunct white national website, Hatreon was in Houston's Harris County jail on $150,000 bond Sunday, held on an accusation of having sex with a minor.
His arrest, by U.S. Marshals in Taiwan, marks the end of a long saga. Police in Texas had been investigating a 16-year-old girl's August sexual assault accusation against Wilson.
Police obtained footage that they say shows Wilson and the girl meeting in a hotel for sex after he messaged her on the website, SugarDaddyMeet.com. He allegedly paid her $500 and then fled the country when a friend of hers informed Wilson authorities were investigating the incident.
Austin Police Cmdr. Troy Officer told The Associated Press last Wednesday that local police were working with federal and international law enforcement to track down Wilson. He was arrested on Friday in Taiwan and has been charged with a second-degree felony punishable by between two and 20 years in Texas prison. It was unclear Sunday whether he had retained an attorney, and what his response to the accusations might be.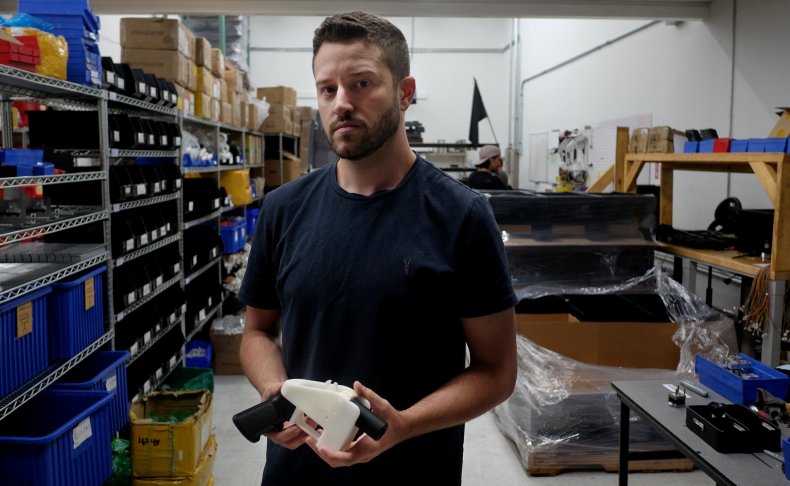 Wilson owns the Austin-based Defense Distributed company, which has long campaigned to release and disseminate designs to allow the home manufacturing of 3D-printed firearms. It has been locked in a series of legal battles, to prevent what many states and lawmakers suggested would be a boon for domestic terrorists and others seeking to use untraceable weapons.
Wilson previously described himself as a "crypto-anarchist" who says citizens having weapons should strike fear into governments across the globe.