Every Movie Directed by the Coen Brothers Ranked From Worst to Best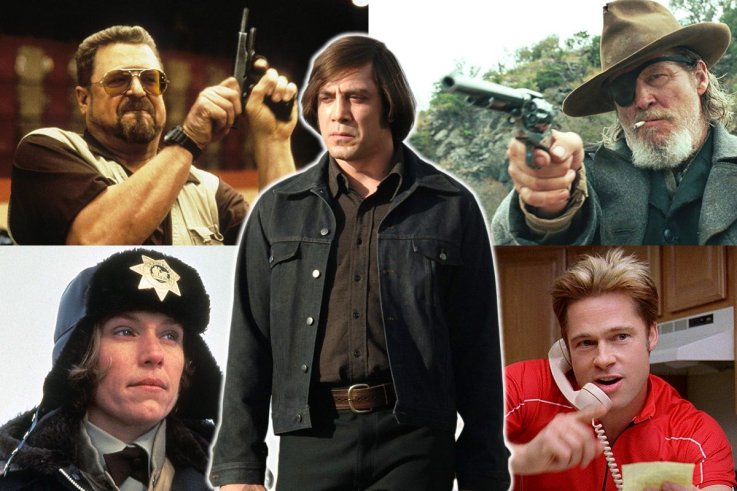 Joel and Ethan Coen (known simply as the Coen brothers) are perhaps the most consistently praised filmmakers in Hollywood. They have been nominated for 14 Academy Awards and won four: Best Original Screenplay for Fargo, and Best Adapted Screenplay, Best Picture and Best Director for No Country for Old Men.
They have been delighting and puzzling audiences for nearly 25 years, jumping from one genre to another—often in the same film or even the same scene. Sometimes criticized for being too clever, their creations are a film buff's delight, littered with cinematic homages and historical and cultural references.
The brutally violent and shockingly funny Blood Simple, their 1984 debut, was only a modest box office hit, but a critical smash. It is ranked number 98 on the American Film Institute's list of the 100 most exciting, action-packed, suspenseful or frightening movies in American cinema.
They followed this dark thriller with a zany comedy (1987's Raising Arizona), a stylish Prohibition-era mob movie (1990's Miller's Crossing), a surreal head-scratcher (1991's Barton Fink) and a satire on corporate greed (1994's The Hudsucker Proxy).
In 1996, they released Fargo, a dark comedy involving bungling criminals, a pregnant police officer, misplaced ransom money and a gruesome woodchipper, all set in the snowy wastelands of the Coens' native Minnesota. Fargo 's combination of zany characters and violent crime made it a hit with audiences and critics, receiving Oscars for Best Original Screenplay and Best Actress, as well as a nomination for Best Film.
The brothers would have to wait until 2007 to finally win the Best Film Oscar. No Country for Old Men, a bleak modern western starring Tommy Lee Jones and an unforgettably weird Javier Bardem, received tons of awards and almost universal critical praise.
Since then, the Coen brothers have gone on to make a string of typically untypical movies, ranging from 1998's slacker comedy The Big Lebowski to 2010's remake of the John Wayne western True Grit. In 2018 Netflix released The Ballad of Buster Scruggs, an anthology of six stories set in the Old West.
Join us as we look back at their varied career. Using data from critical review aggregation websites Rotten Tomatoes and Metacritic, as well as user-submitted reviews from IMDb, we've ranked all of the movies directed by the Coen brothers. (Until 2003, Joel received sole credit for directing, while Ethan was credited as producer, because guild rules didn't allow multiple director credits.)