Donald Trump Does Not Drink Coffee (Except When He's Campaigning)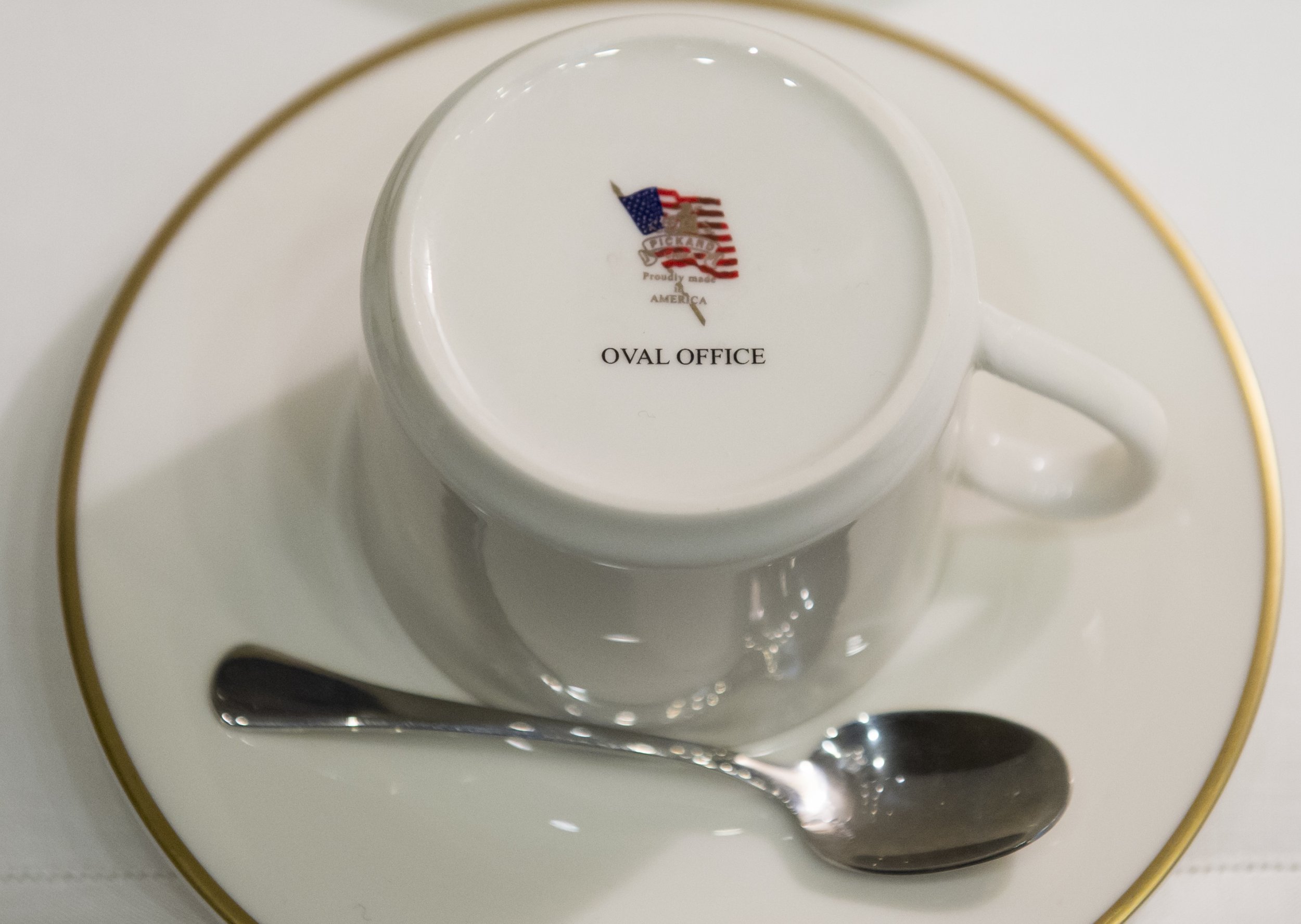 Happy National Coffee Day ... to everyone but President Donald Trump!
The president does not drink coffee at all, making him once again out of step with the majority of Americans who do. But Trump has tried coffee at least once, when he was campaigning last year.
Trump is a famous teetotaler, having bragged for decades that he avoids drugs and alcohol because they contributed to the early death of his brother, Fred Trump Jr., in 1981. Somewhere along the way, the tycoon expanded his personal ban on stimulants to include java.
In 2000, he wrote in The America We Deserve that he'd never even had a cup of coffee. His stance was still the same 15 years later, when he spoke with Esquire about his brother's alcoholism.
"He was 10 years older than me, and he would always tell me not to drink or smoke," Trump said. "I won't even drink a cup of coffee. I just stay away from those things because he had such a tremendous problem."
But, as Eater pointed out, there's photographic evidence that Trump tried the world's most popular non-water beverage at least once: Last year, in the final stages of the presidential race, Trump bought—and appeared to sip—coffee while visiting the Little Havana neighborhood in Miami.
Among fans saying "arriba, Trump," the billionaire stopped by the local restaurant Versailles and ordered a cafecito espresso drink to accompany his croquetas and empanadas, according to the Miami Herald. He lifted the small cup of Cuban coffee briefly to his lips long enough to be caught on camera, afterward declaring it "strong."
Trump probably wasn't seeking a caffeine fix or trying to support the U.S.'s $48 billion coffee market. The classic retail campaigning photo op was more an effort to nab the Hispanic vote (he ultimately didn't) and swing Florida's electoral votes to his side (he ultimately did).
Trump's distaste for coffee is just another factor that sets him apart from his predecessors. President George Washington personally imported hundreds of pounds of coffee in the 1700s, and Theodore Roosevelt actually invented Maxwell House's slogan "good to the last drop," according to the Boston Globe. John F. Kennedy had campaign events centered around drinking coffee in the 1950s. George H.W. Bush was rumored to have knocked back 10 cups a day.
Trump, meanwhile, is a Diet Coke addict. No, seriously—he reportedly has a red button on his Oval Office desk that, if pressed, summons an assistant to deliver a cold one.
A can of the sugar-free beverage has 46 miligrams of caffeine, vs. 136 mg for a 12-ounce cup of joe.