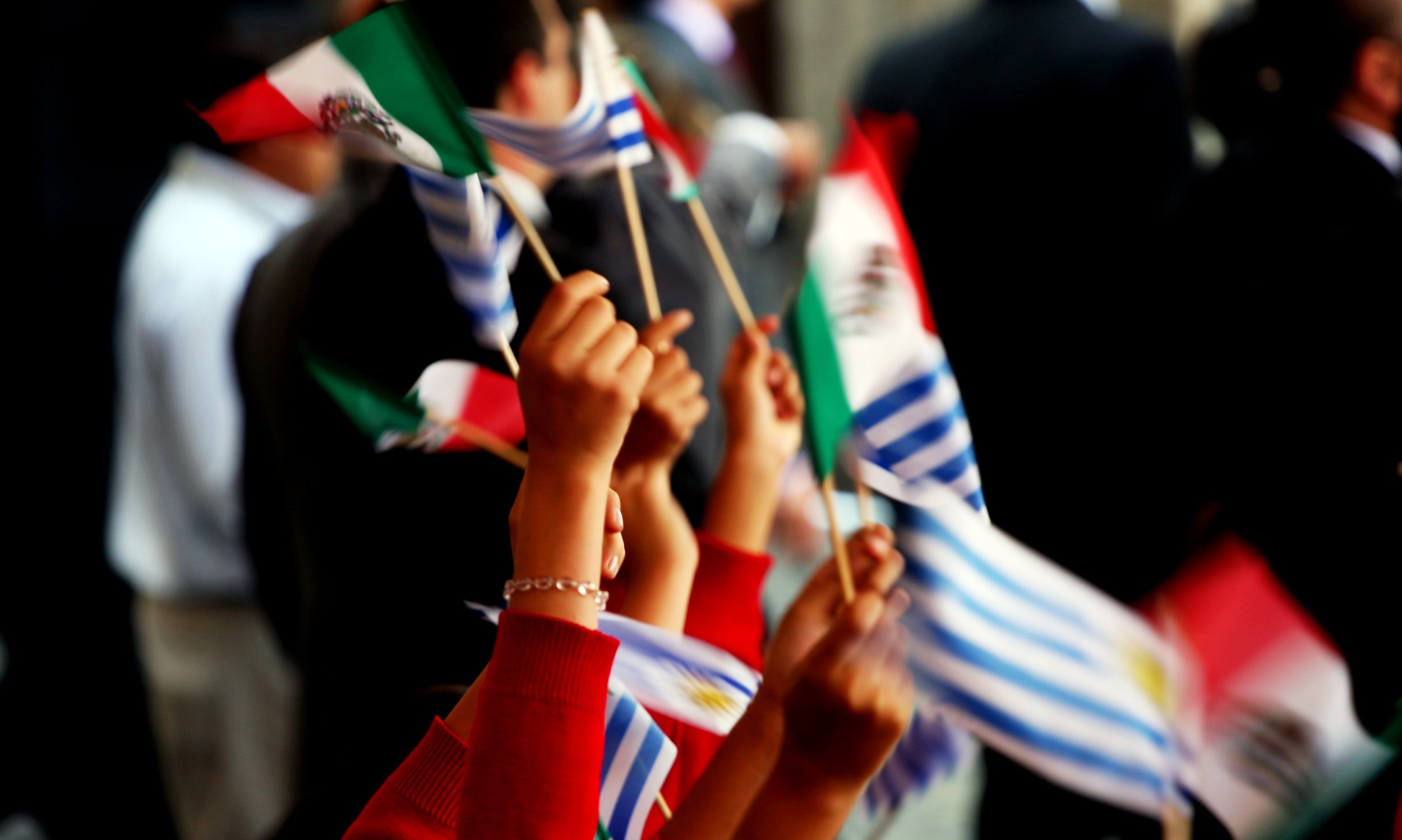 The Mexican Embassy in Uruguay has strongly condemned a sign outside a cafe in Montevideo that has put the establishment at the center of a diplomatic row.
The sign, which read "No dogs or Mexicans allowed", was first spotted on April 8 at the Coffee Shop in Uruguay's capital and sparked controversy on social media, with several users expressing their outrage on the cafe's Facebook page.
Coffee Shop addressed its critics in a post written in English and Spanish the same day: "The furror [sic] over Coffee Shop's last street sign tag is a big misunderstanding."
The owners explained that the quote referred to the 2015 American movie The Hateful Eight, directed by Quentin Tarantino. The film, set in the late 19th century, includes a scene that features Samuel L. Jackson's character saying: " Minnie used to have a sign here that said, 'No dogs or Mexicans allowed.' You know why she took it off? Because she started allowing dogs."
The quote is meant to reflect a common practice in the U.S. in the late 19th and early 20th century. Signs reading "No dogs, Negros, Mexicans" or "We serve White's [sic] only. No Spanish or Mexicans" were common in Texas, Arizona and other states. During the Democratic National Convention in Philadelphia, Pennsylvania, in July 2016, Rep. Joaquin Castro recalled the memory of his mother passing by those signs, in a speech condemning the then-presidential candidate Donald Trump's vision for the country and comments about Mexican people.
One social media user was prompted to refer to Coffee Shop as "Cafè Donald Trump'".
Coffee Shop defended the sign, saying it was not intended to be offensive. "It may have accidentaly [sic] insulted, but I'd never say a thing like that in earnest. Don't let yourself be fueled by hysteria. Don't allow yourself to think the worst even if it's being suggested," the message continued. "If some reactions to this seem exagerated [sic] and you know Coffee Shop to be the opposite of what's being said, you can say something too."
The message and an ensuing interview with Coffee Shop's American owner Jim Delalla in a local publication did little to diminish the controversy. The Mexican Embassy said in a statement published on social media on Monday that they contacted the Uruguayan Foreign Ministry condemning the "lamentable and deplorable racist, discriminatory and xenophobic attitude of the Coffee Shop."
The embassy called on the ministry to act in accordance with Uruguayan laws to prevent the cafe from continuing to "instigate denigrating attitudes contrary to the values and principles of Uruguayan society." On Monday, Coffee Shop opened as usual, but this time had a new message: " Here we do not discriminate nobody". It has not issued an apology.