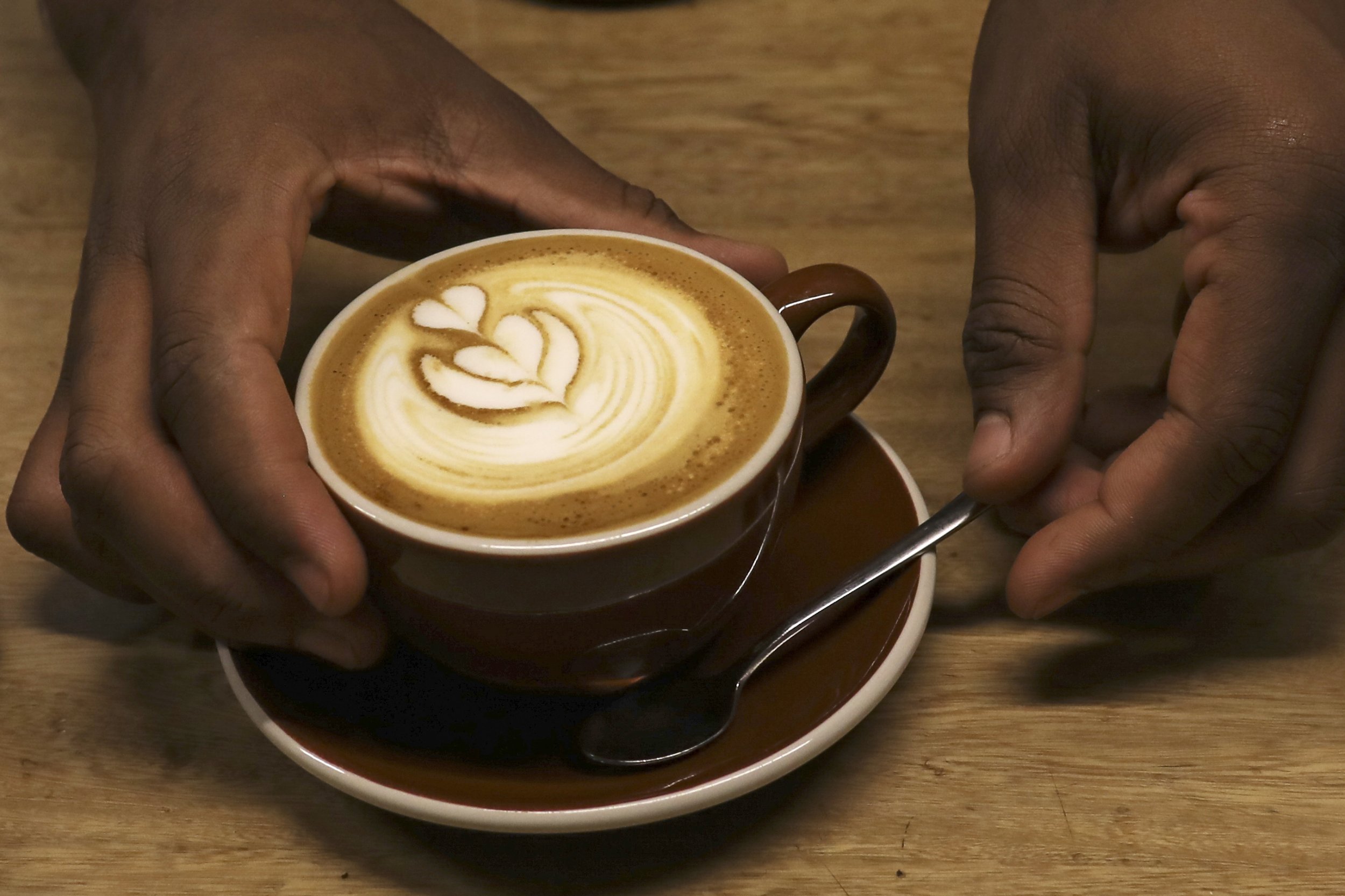 The severely fatigued often joke about setting up an IV drip of caffeine, but Gwyneth Paltrow's lifestyle website Goop, suggests an equally dangerous recommendation: coffee enema. For background, an enema involves injecting liquid into your large bowel via the anus, according to the U.S. National Library of Medicine.
The site published a beauty and wellness detox guide for the new year because, as they write, "We're of the mind that what you put on your body should be held to the same high standards as what you put in it." According to the guide, the DIY approach should be saved for those who "know what they're doing," using something called the "Implant O-Rama System At-Home Coffee Enema."
Recommended by Goop author and cardiologist Dr. Alejandro Junger, the device costs $135 and can be used with other liquids aside from coffee, according to the manufacturer's website. The company is clear that they make no claims about the product and that information on the site should not replace the guidance of your personal doctor. Goop also includes a note that their articles are not to be used in place of professional medical advice.
So, why would anyone resort to this alternative way of enjoying your daily cup of coffee? According to Live Science, some believe enemas can help with depression, tension, allergies and pain relief. Others have even turned to coffee enemas as a treatment for cancer. However, these attempts to cleanse your colon are not safe, according to a 2011 paper published in The Journal of Family Practice. The study authors write, "Patients may look to colon cleansing as a way to enhance their well-being,' but in reality they may be doing themselves harm."
In the report, the authors explain that there is a lack of evidence that colon cleansing has real benefits and note that many experience adverse effects instead, like vomiting, nausea or even renal failure. When it comes to coffee enemas, the authors cite colitis (an inflammatory bowel disease) and septicemia (an infection caused by bacteria in the blood) as two major risks.
A study in a 2010 issue of The American Journal of Gastroenterology highlights a case of a 60-year-old woman who suffered from an inflamed rectum due to a coffee enema. Doctors on her case explain in the study that there are no proven benefits of coffee enemas. They also wrote that little is known about which chemicals in coffee could be hazardous when used in an enema.