FBI Sought Trump 'Access Hollywood' Tape Records in Michael Cohen Raid: Report
The federal agents who raided the office of President Donald Trump's personal lawyer Monday were specifically looking for information pertaining to the infamous Access Hollywood tape in which Trump brazenly claimed he could sexually assault women because of his celebrity.
Michael Cohen's office and hotel room were raided by the FBI, with the agents seeking, among other items, records pertaining to the tape, The New York Times reported Wednesday. But exactly what the agents were looking for was unclear.
The FBI was also seeking potential evidence of Cohen attempting to "suppress" any information about the president before the 2016 election, according to the Times.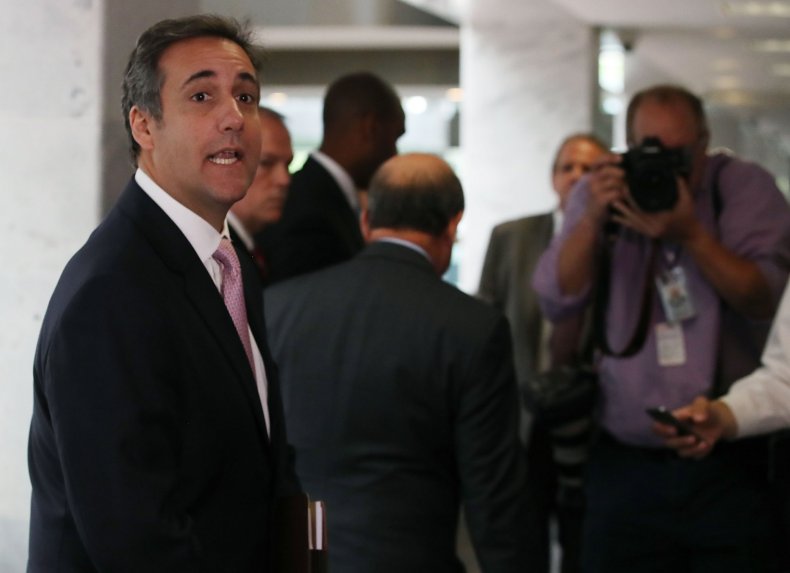 Previous reports indicated the FBI took documents and other materials from Cohen in relation to the payment he made to an adult film actress who claimed she had a sexual encounter with Trump in 2006. Cohen has stated that he paid Stormy Daniels, whose real name is Stephanie Clifford, $130,000 in October 2016—less than two weeks before Election Day—to keep her quiet about her one-time tryst with Trump.
The FBI was also looking for information about the $150,000 payment made by the publisher of the National Enquirer, American Media Inc.—whose owner is friends with the president—to former Playboy model Karen McDougal.
The payment to Clifford was made about three weeks after the Access Hollywood tape was released by The Washington Post. Trump could be heard telling former NBC host Billy Bush that he could "grab" women by their genitals because of his fame.
Cohen has been accused of making an in-kind contribution to Trump's campaign by paying Clifford with his own money in order to benefit the president's run for office.
Trump later apologized for what he said on the tape and described his words as "locker room talk" during one of his debates with former political foe Hillary Clinton. The president, though, has said in private that he wanted to investigate whether the tape was real, the Times reported in November.