Cohen and Manafort Will Only Make Trump Stronger | Opinion
It was entertaining to watch the pundits on cable news start to salivate as news broke Tuesday that an Alexandria, Virginia jury had found former Trump campaign chairman Paul Manafort guilty on eight of the 18 counts with which he'd been charged by Special Counsel Robert Mueller.
If ever there was a day to see the media has a rooting interest in seeing Donald Trump go down, this was it. Some commentators seemed almost giddy as they reported Manafort guilty on five counts of tax fraud, one count of hiding foreign bank accounts, and two counts of bank fraud as though, somehow, this finding was the certain first step down the road toward removing the president from office.
It's important to note, at this juncture, that all the crimes of which Manafort was accused—including the ten in which the jury could not reach a verdict and for which federal judge T.S. Ellis declared a mistrial—had everything to do with his lobbying work and not a thing to do with anything related to his role as a Trump campaign official.
The president, surprisingly, seemed nonplussed by it all.
"I must tell you that Paul Manafort's a good man," he told a gaggle of reporters shortly after deplaning from Air Force One on his way to a rally in West Virginia for GOP U.S. Senate candidate Patrick Morrisey. More importantly, he continued, the Manafort trial had "nothing to do with Russian collusion."
"This started as Russian collusion, this has absolutely nothing to do...this is a witch hunt that ends in disgrace. But this has nothing to do what they started out, looking for Russians involved in our campaign. There were none," the president continued, taking yet another shot at Mueller and his investigation.
The same folks trumpeting the news about Manafort seemed just as gleeful to hear the news that Trump "fixer" Michael Cohen was pleading guilty in a New York court to violating federal campaign finance law "in coordination with and at the direction of a candidate for federal office." Cohen's plea, interestingly enough, preceded the verdict in the Manafort trial but didn't start to capture the near-universal attention of the president's until after they had discussed Manafort seemingly to death.
Surely then, this was it. Cohen's admission he paid porn star Stormy Daniels to keep her quiet about an alleged affair to prevent the allegation from damaging Trump's presidential aspirations was clearly a violation of federal campaign laws. Even if it's only a misdemeanor, which it most likely is, it still counts as a potentially impeachable offense, right?
Well, no. It's awfully hard to prove, especially if the only thing to go on is Cohen's say so. In the first place he's not exactly impartial and, in the second, he's become the kind of person most people probably believe would say anything to save his skin. At worst it boils down to an unreported campaign expenditure and maybe an excessive contribution (if Trump indeed asked Cohen to make the payment,) but the case is awfully flimsy. The last guy the government tried to get on something like that, former Democratic Vice President candidate John Edwards, managed to skate even though the illicit affair he had with a campaign volunteer produced "an issue," as the legal jargon usually refers to it.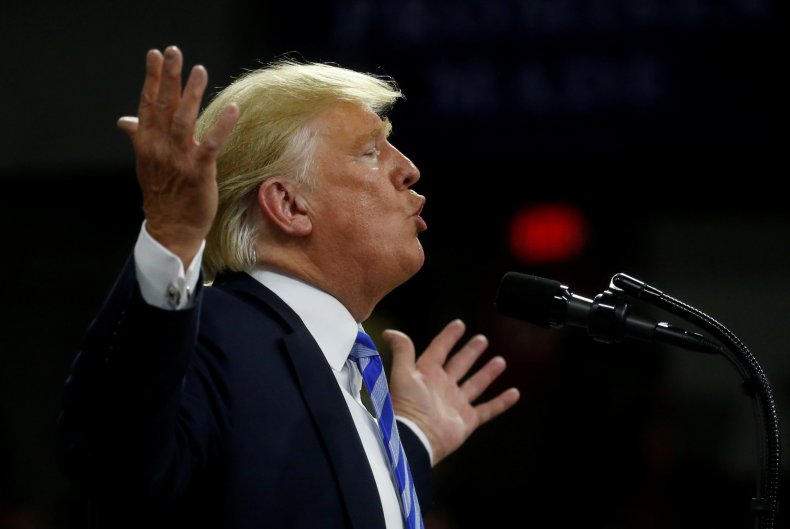 In neither case did the prosecution prove anything close to what could be called "collusion" between the Trump campaign and Russian intelligence. Which reinforces the president's continued questioning of Mueller's investigation and helps cement its image as what he calls a "witch hunt" embarked upon for partisan gain. Trump, meanwhile, continues what he might call "winning." His approval numbers are up, having once again passed the crucial 50 percent mark in the Rasmussen tracking poll. And he's being proven right about the threat illegal immigrants pose to America while the Democrats and mainstream media who oppose him are being shown to be wrong.
During the campaign, Trump took a lot of flak for talking about criminal illegal immigrants, but at the same time that news of the Manafort verdict and Cohen plea hit the wires, the body of missing Iowa college student Mollie Tibbetts was found in a cornfield. The man charged with murder in connection with the disappearance: an illegal immigrant named Cristhian Bahena Rivera. And the man arrested in California while driving his wife to the hospital to give birth because of the Trump-inspired crackdown on illegal immigrants? He was wanted in Mexico for murder and, to add insult to injury, his wife wasn't in labor when he was picked up, even though most of the news accounts left the impression she was. They were on their way for a scheduled C-section.
There are a couple of things the president's critics need to learn. One, every time he's proven right about something, he gets stronger. Two, every time they're proven wrong or shown to have slanted a story or omitted critical facts, they get weaker. Trump's counting on that to continue. It gives him a way to rally his base.
Newsweek contributing editor Peter Roff has written for numerous publications and organizations including U.S. News & World Report and United Press International He's also a regular commentator on the One America News network. He can be reached by email at RoffColumns@GMAIL.com and followed on Twitter @PeterRoff
The views expressed in this article are the author's own.​​​​​