Michael Cohen Case Is 'Huge Minefield' for Donald Trump, Says Former Bill Clinton Scandal Lawyer
The FBI's raid and months-long investigation of President Donald Trump's attorney have reportedly increased fears among the president and those close to him, with one high-profile attorney calling the potential case a "huge minefield" for Trump and his family business, the Associated Press reported Tuesday.
Joseph Cammarata previously represented Paula Jones when she sued former President Bill Clinton for sexual harassment in the 1990s. He said the investigation of Michael Cohen should greatly worry Trump.
"I think it's a huge minefield for Donald Trump and the Trump Organization," trial attorney Cammarata told the Associated Press. "I think this is on its own track and this train is coming down the track with brute force."
Jones's case eventually was dismissed by the U.S. Supreme Court but for years plagued Clinton and led to his impeachment trial. He settled the suit for $850,000 and did not admit wrongdoing.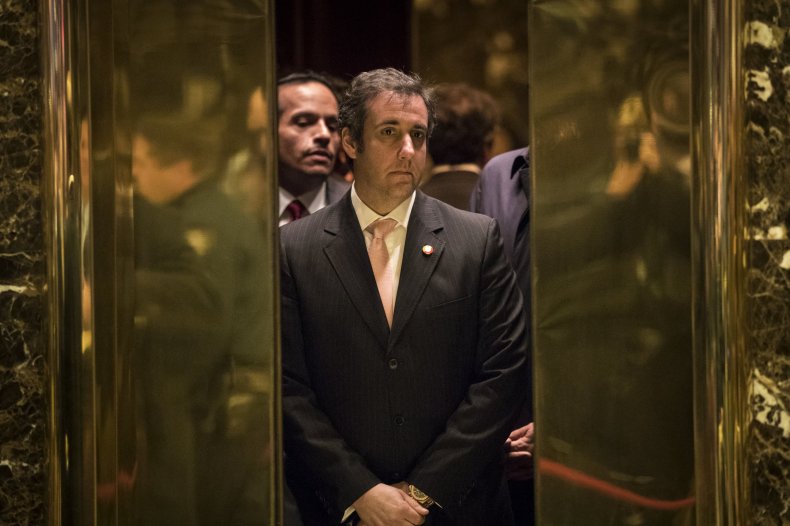 Trump now finds himself in similar waters as Clinton was, and one person who could very well know the president's secrets is Cohen. Indeed, advisers to the president now believe the Cohen inquiry to be more dangerous to Trump than the special counsel's probe of Russia's interference in the 2016 election, according to The New York Times.
Cohen has worked for Trump and been a close friend for years. He's even described himself as a "fixer" for Trump.
But now Cohen's work has come under scrutiny by federal officials. His office and residence were raided by the FBI last week and business records and other documents were seized. Authorities were reportedly looking for information about payments made to two women who have claimed to have had affairs with Trump, as well as communications Cohen had with the president's former campaign.
Cohen and his attorneys appeared in federal court Monday in New York to challenge the FBI on the materials seized in the raid. They argued to be allowed to go through the documents and materials before federal prosecutors to determine what was protected by attorney-client privilege.
The president dispatched attorneys who asked the judge to grant them access to Cohen's files obtained in the raid, but they were denied.