Michael Cohen Had Clients Who Staged Car Accidents for Personal Injury Lawsuits
Long before he was a personal attorney to President Donald Trump, Michael Cohen was a personal injury lawyer for clients who reportedly staged car accidents to collect hefty sums from insurance companies and worked for other clients involved in medical insurance schemes.
Cohen, whose office and residence were raided by the FBI as part of an unrelated investigation, has come under fire for his work for Trump over the last decade. But prior to his gaining Trump's attention, Cohen represented clients who would rent cars and trucks, along with insurance, and careen the vehicles into friends' cars for a huge payout, according to a Rolling Stone investigation published Tuesday.
For instance, in Sheepshead Bay, Brooklyn in 1999, the car Tara Pizzingrillo was sitting in was struck by a rental car driven by Brian McFarland. Three years later, Cohen represented Pizzingrillo and filed a complaint seeking $1 million from the rental company's parent company, ELRAC Inc.
But as that case continued, both McFarland and Pizzingrillo were indicted in a similar scheme involving U-Haul trucks and slamming into other vehicles. Passengers in the struck vehicles would then claim personal injury and seek a payout.
Before the indictment was handed down, the U-Haul ring had claimed more than $350,000, according to the report.
Cohen was never accused or charged in relation to the ring. There's no evidence suggesting he knew what his clients were involved in.
Rolling Stone also delved into Cohen's early days as a lawyer, and his ties to attorney Melvyn J. Estrin, who often asked doctors to pad clients' medical bills to game New York state's no-fault insurance laws. (Estrin later pleaded guilty to bribery charges.)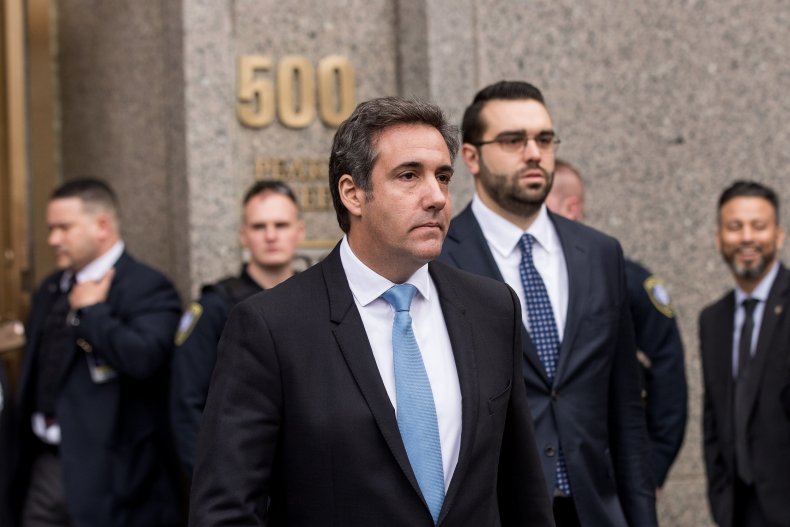 Cohen moved on to work for Trump after his time as a personal injury lawyer, and also took on clients like former Republican National Committee deputy finance chairman Elliott Broidy and Fox News anchor Sean Hannity.
When federal investigators raided Cohen's office and residence, they were reportedly looking for business records and other documents pertaining to payments made to two women who claimed to have had sexual encounters with Trump well before he took the political stage.
Cohen also helped Broidy pay off a former Playboy model with whom he had an affair that resulted in a pregnancy. Hannity has claimed he was never technically a client of Cohen's but had asked him for legal advice regarding possible real estate ventures.