Michael Cohen Broke Free of Donald Trump When He Said He Would Not Be a 'Punching Bag,' Cohen's New Lawyer Says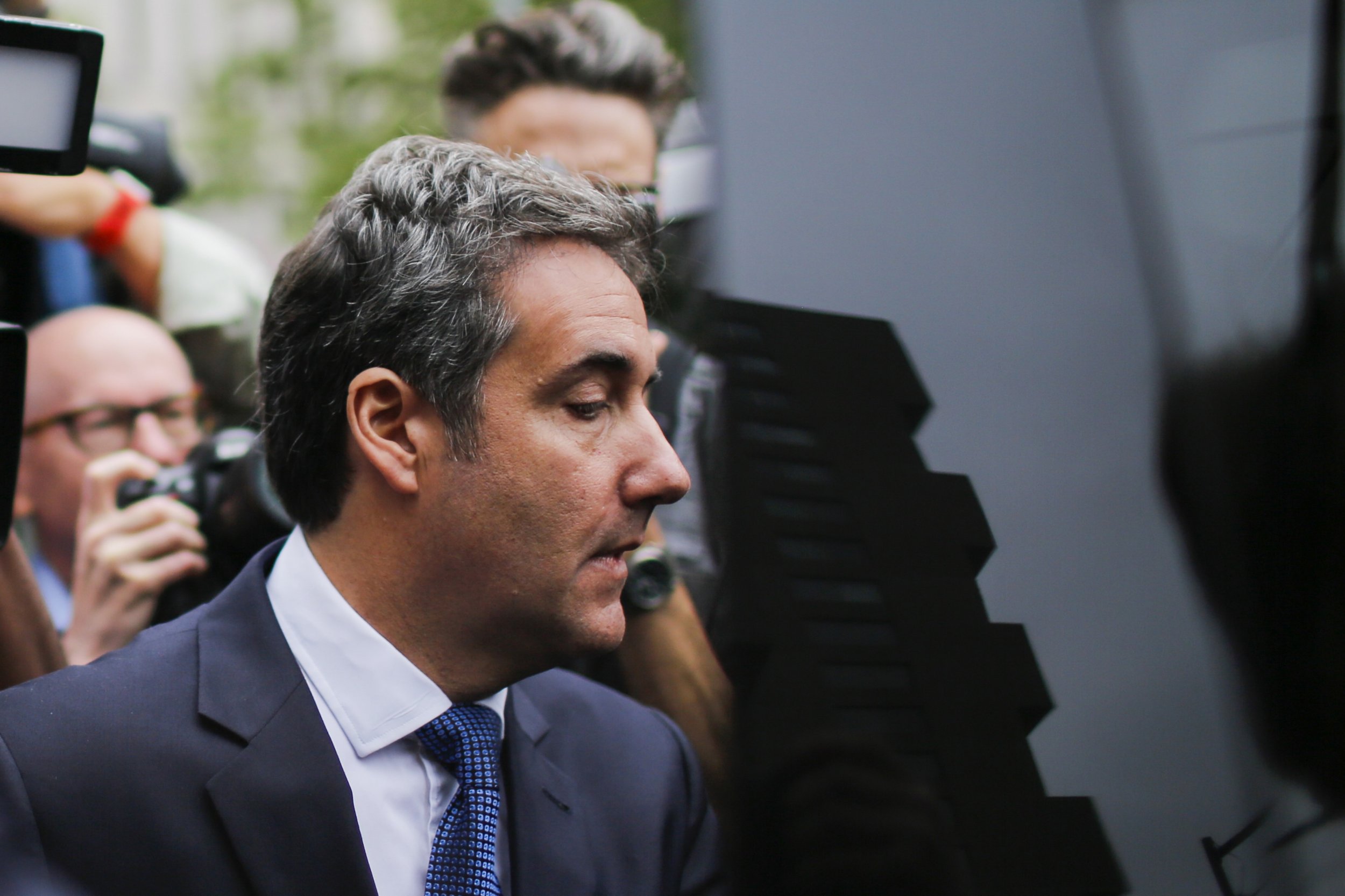 Michael Cohen's new lawyer said President Donald Trump's former fixer had his own Independence Day from Trump when he declared he would not serve as a "punching bag" for someone's else's "defense strategy" earlier this month.
Lanny Davis, who made waves earlier this week when he challenged Trump and his attorney Rudy Giuliani over their interpretation of the "truth," spoke to The Hill's Rising in an interview aired Wednesday about Cohen's sit-down with ABC News. He said his client never intended to send the president a message or have his legal tab picked up.
"There's a reason that he said at the very end of the interview with Mr. Stephanopoulos that he took these contrary positions to Mr. Trump, who he previously said he would take a bullet for, a comment that I believe he would not say today," Davis said.
Davis continued: "The reason he said is, 'I will not be a punching bag as part of somebody else's defense strategy.' This was a declaration of independence two days before July 4."
As Cohen faces a federal investigation into his business dealings and payments made to women who claimed to have had affairs with Trump, speculation has mounted over whether or not he plans to cooperate with federal officials and turn on a president he previously pledged absolute loyalty to.
Cohen's comments to ABC only fueled that speculation. He worked for the president for over a decade, and had two other legal clients, former Republican National Committee deputy finance chair Elliott Broidy and Fox News host Sean Hannity. Cohen's closeness to Trump and status as his fixer could make him a key witness to any investigation involving the president.
"My wife, my daughter and my son have my first loyalty and always will," Cohen said. "I put family and country first."
Cohen declined to speak about whether or not Trump knew beforehand about the $130,000 paid to Stormy Daniels for her silence about a tryst with Trump in 2006 less than two weeks before the 2016 election. But he did state he would answer "one day."
"I want to answer. One day I will answer," Cohen said. "But for now, I can't comment further on advice of my counsel."
Davis agreed to work on Cohen's behalf last week, a move that sparked some questions since he previously worked under former President Bill Clinton's administration and was very outspoken for his support of Hillary Clinton after she fell to Trump in 2016.