Cohen Guilty Plea Indicates 'Major' Indictments Against Trump Inner Circle Planned: Watergate Prosecutor
The guilty plea of Donald Trump's former attorney and fixer, Michael Cohen, last week indicates that Special Counsel Robert Mueller may be preparing more indictments against members of Trump's inner circle, according to a former Watergate prosecutor.
Speaking to German broadcaster Deutsche Welle, Nick Akerman, an assistant special Watergate prosecutor, said the plea was a significant indication of Mueller's intentions.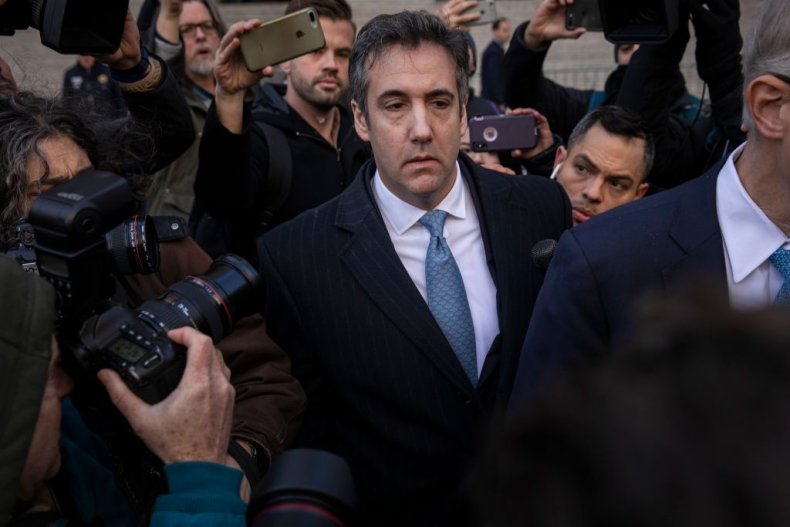 "What it means is that Mueller is teeing up a major indictment against other individuals relating to the conspiracy between Russia and the Trump campaign," said Akerman, who as Assistant United States Attorney in the Southern District of New York prosecuted a number of white collar crime cases.
Cohen pleaded guilty last Thursday to lying to Congress about a Trump Organization plan to build a skyscraper in Moscow, which was being negotiated during the 2016 presidential election campaign.
He also said that he had lied about the extent to which he had been in contact with Trump about the project, admitting it had been "extensive."
Trump denied the claims, and said Friday that Cohen was simply seeking a lighter prison sentence.
"He's lying about a project that everybody knew about. I mean, we were very open with it," the president told reporters Friday.
Cohen had already pleaded guilty to campaign finance violations in August in relation to payouts made to alleged former lovers of the president. Akerman told the outlet that the reason for him to plead guilty to additional offences is so he can act as a witness in upcoming indictments on similar issues.
"As a prosecutor what you really want to do is ... have your accomplice witness plea to something that is akin to what he is going to be testifying about against others," Akerman said. "What Mueller was really doing here was setting up Cohen to be a witness in a trial of others in the U.S. that were involved in the conspiracy with the Russian government."
"Where we go from here is a number of people go to jail," predicted Akerman. He said he expects "a blockbuster indictment" of various people in Trump's orbit.
He said that the Justice Department could follow the protocol of not indicting a sitting president, and instead name Trump an unindicted conspirator, as Watergate prosecutors did with Richard Nixon.
Trump has denied allegations that his team colluded with Russia to help secure his election, or allegations of business ties with Russia.
Legal experts for months speculated about whether the Mueller probe will see Congress prepapre articles of impeachment against Trump.
Nixon resigned in 1974 in face of almost certain impeachment by Congress, after investigators tied the White House to a burglary at Democratic Party offices in the Watergate Complex, in Washington, D.C.