Trump Lawyer Michael Cohen Joked About His 2.0 GPA, Old Classmate Says
President Donald Trump's personal lawyer, fixer and longtime friend reportedly would often quip about having a rather poor grade point average in law school, according to a former classmate.
Michael Cohen, whose hotel room and office were raided by the FBI Monday, was first noticed by the president in the early 2000s during a tussle between tenants and the management company of a Trump Organization-run property, according to a Associated Press story on Wednesday.
From there, Cohen became a fixture in the president's organization. The report described Cohen as a sort of "Ray Donovan" to Trump, with the moniker alluding to the Showtime series about a Hollywood fixer who can make stars' troubles go away.
Cohen, though, would often make light of his legal acumen, as a former Cooley Law School classmate, Greg Crockett explained.
"What do you call a lawyer who graduated with a 2.0?" Cohen would joke, according to Crockett's AP interview. The punch line: "Counselor."
The report also delved into how Cohen, a New York City native, rose to prominence in the city and eventually became close to Trump and his family.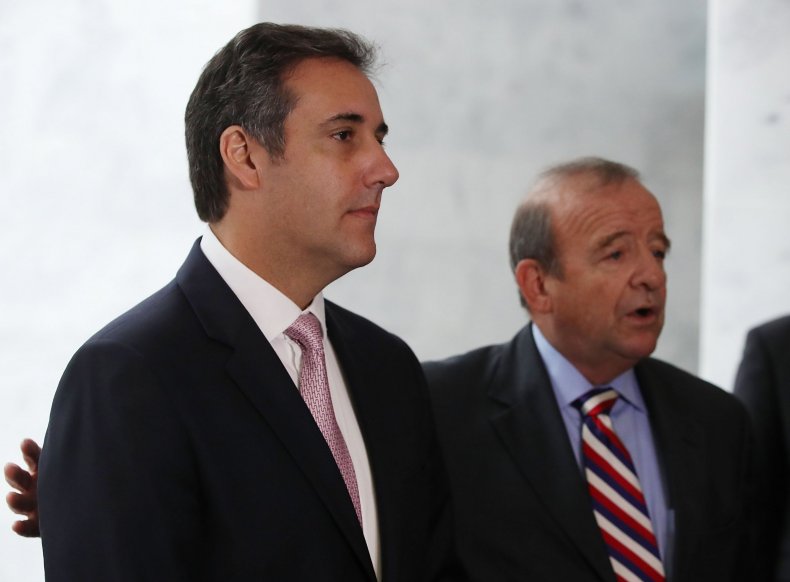 Now, Cohen has been ensnared in an apparent FBI probe of his hush-hush work for Trump over the years. On Monday, federal officials collected documents and other materials pertaining to Cohen's legal work at the behest of Deputy Attorney General Rod Rosenstein, according to The New York Times.
The raid, and the warrants used to conduct it, was to find information on payments made to two women who claim to have had sexual relationships with Trump. Cohen admitted to paying adult film actress Stormy Daniels $130,000 in October 2016 for her silence about a sexual encounter with Trump in 2006. Cohen has said he made the payment out of his own pocket and without Trump's knowledge or that of his company or former campaign.
The payment to Daniels, whose real name is Stephanie Clifford, has drawn scrutiny from watchdog groups as an in-kind contribution to Trump's campaign meant to influence the 2016 election.
After Trump found out about Monday's raid, he described it as "disgraceful" and tweeted that "attorney-client privilege was dead." He also characterized the special counsel's investigation as a "witch hunt."
Cohen, however, said the officials who conducted the raid had been courteous and professional.