Michael Cohen Says Lying to Melania Trump About President's Affair With Stormy Daniels Is 'One of My Biggest Regrets'
President Donald Trump's former lawyer and "fixer" Michael Cohen told lawmakers Wednesday that one of his "biggest regrets" while working for the president was lying to Melania Trump about her husband's alleged affair with Stormy Daniels.
"Mr. Trump is a con man," Cohen said during his prepared testimony before the House Oversight and Reform Committee on Wednesday.
The televised hearing came as Cohen was sentenced to three years in prison for several financial crimes he committed while working for Trump, including tax fraud, lying to Congress and campaign finance violations.
"He asked me to pay off an adult film star with whom he had an affair, and to lie to his wife about it, which I did," Cohen continued. "Lying to the first lady is one of my biggest regrets. She is a kind, good person. I respect her greatly—and she did not deserve that."
Cohen added that he was giving the House Oversight and Reform Committee a copy of the $130,000 wire transfer made to Stormy Daniels, whose real name is Stephanie Clifford, during the last few days of the 2016 campaign.
The payment was made to keep Daniels quiet about her alleged affair with Trump ahead of the presidential election. Last year, Cohen revealed in federal court that he had made the hush money payments "in coordination with and at the direction of Individual-1."
"For the record: Individual-1 is President Donald J. Trump," Cohen told lawmakers on Wednesday.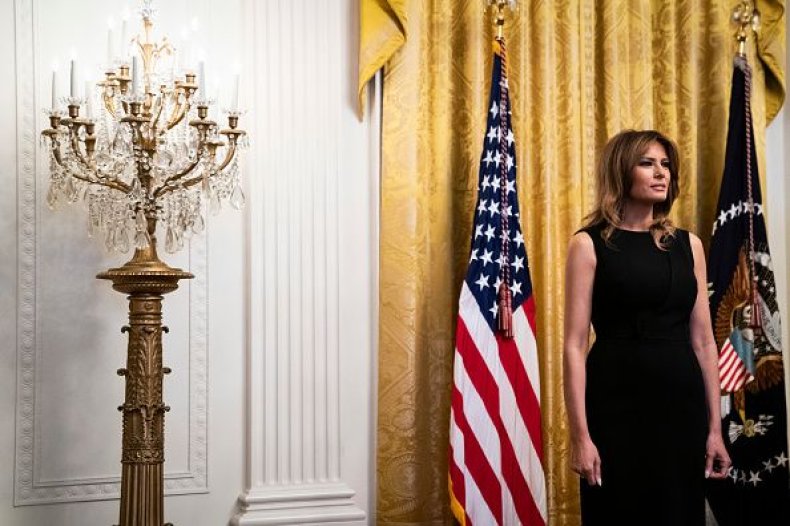 Cohen also provided the committee with a copy of a $35,000 check that Trump had signed from his personal account in August 2017 to reimburse Cohen for the illegal hush money deal.
"This $35,000 check was one of 11 check installments that was paid throughout the year— while he was president," Cohen said.
Daniels was not the only woman to be silenced by the Trump campaign about an alleged affair with the president. Karen McDougal, a former Playboy model, was paid through the parent company of the National Enquirer through its "catch and kill" practice, to keep her alleged relationship with Trump from the public.
Trump has denied having had an affair with either Daniels or McDougal. During his public testimony, Cohen called Trump a "racist," a "cheat" and a "con man." He told lawmakers that he "never thought in a million years" that his client would become president of the United States.
"I regret the day I said 'yes' to Mr. Trump. I regret all the help and support I gave him along the way," he said.