Michael Cohen Made Threats to Kill Off Donald Trump Jr. Affair Story and Succeeded, Report Says
Michael Cohen was reportedly not solely a fixer for Donald Trump but also for a member of the president's immediate family.
In 2013, the president's personal attorney helped kill off a story about Donald Trump Jr.'s alleged affair with former Celebrity Apprentice contestant and singer Aubrey O'Day, The Wall Street Journal reported Monday.
Us Weekly magazine had a source strong enough to run with a story about the alleged affair and reached out to the Trump Organization for comment. Cohen, who has long served as Trump's attorney and is close to the family, called the magazine back and began cursing and threatening potential legal action should the story get out, according to the report.
"We were all on speakerphone and huddled around the phone," an unnamed person involved in the matter told the Journal. "[Cohen] was just one of these New York characters where he was just like swearing at us and totally over-the-top threatening."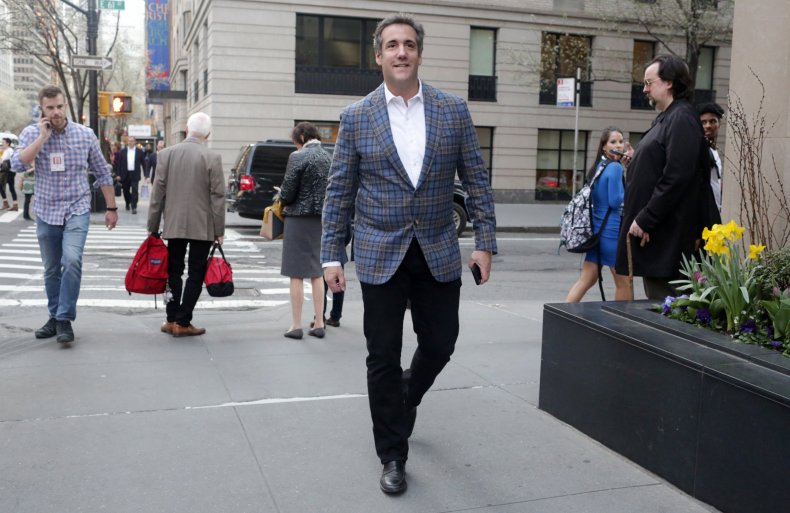 Ultimately the magazine opted not to risk a legal fight over the story and took its relationship with the elder Trump into consideration. The story was not published.
Us Weekly did report about the affair last month, stating the affair occurred between late 2011 and March 2012.
Trump Jr.'s wife, Vanessa, filed for divorce last month, and the couple released a joint statement asking for privacy, adding that their five children remained their "top priority."
Cohen has been linked to a number of payments made to women alleged to have had a relationship with the president. Cohen stated publicly that he paid Stephanie Clifford, who works in the adult film industry under the name Stormy Daniels, $130,000 in October 2016. Clifford has claimed she slept with Trump in 2006 and that the agreement with Cohen was for her silence.
Cohen also acted as Trump's spokesperson when American Media Inc. paid $150,000 for the exclusive rights to former Playboy Playmate Karen McDougal's story about her nearly yearlong affair with Trump between 2006 and 2007.
Cohen's office and residence were raided a week ago by the FBI, with investigators reportedly looking for information about the payments to Clifford and McDougal.
On Monday, Cohen is expected to appear before a federal judge in the Southern District of New York as he fights to deny the government access to his business records, other documents and computer files taken in the raid.