Michael Cohen Was Negotiating Trump-Putin Meeting for After 2016 Republican Convention, Former Trump Associate Says
President Donald Trump's former personal attorney and former business associate worked fervidly to not only have a Trump Tower built in Moscow but also reportedly angled for Trump to meet with Russian President Vladimir Putin during the 2016 campaign.
Michael Cohen, who worked for Trump for about a decade, and real estate executive Felix Sater tried to facilitate a deal in Russia that would allow Trump to build a property that had long alluded his global business empire.
Cohen has repeatedly said the potential deal was dead in January 2016, but BuzzFeed News reported Thursday that Cohen and Sater were still working on the project well into Trump's campaign in 2016 and that a meeting between Trump and Putin in Russia was not finally ruled out until July 2016.
Sater, who worked closely with Trump and had an office in the president's New York tower, reached out to Cohen in May 2016 and tried to gauge when Trump could fit the trip to Moscow into his busy campaign schedule.
"I had a chat with Moscow. ASSUMING the trip does happen the question is before or after the convention," Sater wrote to Cohen in a text message, according to the report. "I said I believe, but don't know for sure, that it's probably after the convention. Obviously the pre-meeting trip (only you) can happen anytime you want but the 2 big guys were the question."
Cohen responded: "MY trip before Cleveland. Trump once he becomes the nominee after the convention."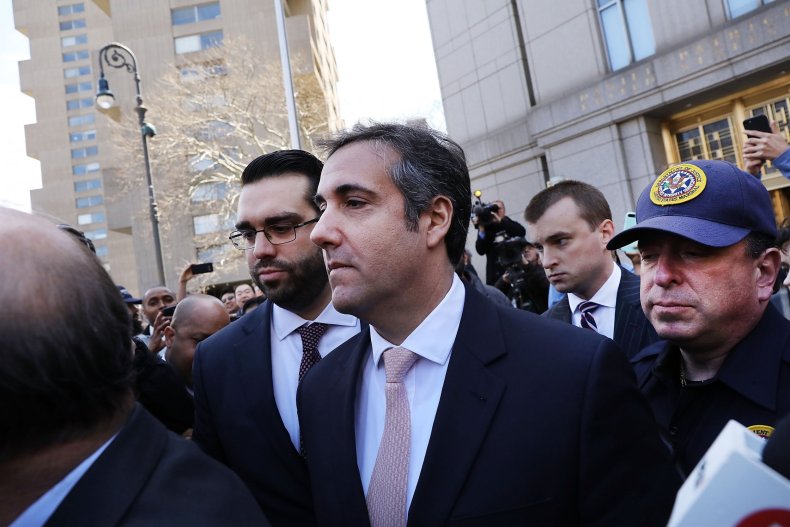 A letter of intent had been signed by Trump's company for the project, according to The Washington Post, and reports indicated Cohen had even reached out to Putin's main spokesperson and aide, Dmitry Peskov, in order to move the deal along.
The Buzzfeed report also delved into Cohen and Sater trying to take advantage of Putin and Trump publicly praising each other as potential moments to facilitate the tower project.
The White House did not immediately respond to Newsweek's request for comment.
Cohen is currently faced with a federal investigation into his business dealings and the payment he made to an adult film star who claimed to have an affair with Trump in 2006. Trump has denied the affair but has admitted to paying Cohen back.
Trump has previously denied having any connection to Russia at all, but his former campaign has been accused of colluding with Russia to defeat Hillary Clinton in 2016. Thursday marked the one-year anniversary of the appointment of a special counsel to investigate Russia's interference, a probe the president has repeatedly slammed as a "witch hunt."
Michael Cohen Was Negotiating Trump-Putin Meeting for After 2016 Republican Convention, Former Trump Associate Says | U.S.