Coinbase, 9-Year-Old Cryptocurrency Co., is More Valuable Than Citigroup, Morgan Stanley, BlackRock
The largest U.S. cryptocurrency exchange platform is set to make its public debut this week, sending Bitcoin to near-record levels while its own expected value surpasses the value of major central banks, according to the latest estimates.
Coinbase, which has its IPO set for Wednesday, is valued at $100 billion, dominating institutions like Citigroup, Morgan Stanley and BlackRock, which are dwarfed by Coinbase in both revenue and predicted listing.
Founded in 2012, Coinbase collected about 0.57% of every transaction in fees, which added up to $1.1 billion in trading revenue on $193 billion in trading volume, in 2020, according to Market Watch. The trading fees made up 86% of 2020 revenue. Assuming a similar breakdown of its reported $1.8 billion in total revenue in the first quarter of this year, trading fees would equal about $1.5 billion on $335 billion in trading volume, or about 0.46% of every transaction.
Citigroup's fourth-quarter 2020 earnings were reported at $4.06 billion, or $2.08 per share, while Morgan Stanley reported $48.2 billion, or $6.46 per share. BlackRock saw earnings of $8,676,680 in the fourth quarter of 2020, putting its earnings per share at above $10. None have published their earnings for the first quarter of 2021.
Coinbase's 115 million shares were priced at $200 each just two days ago, according to Money & Markets, but that number has since increased with the company's sudden jump from an $85 billion to $100 billion price tag. Some analysts, however, think the estimates are inflated and destined to fall short of their expectations.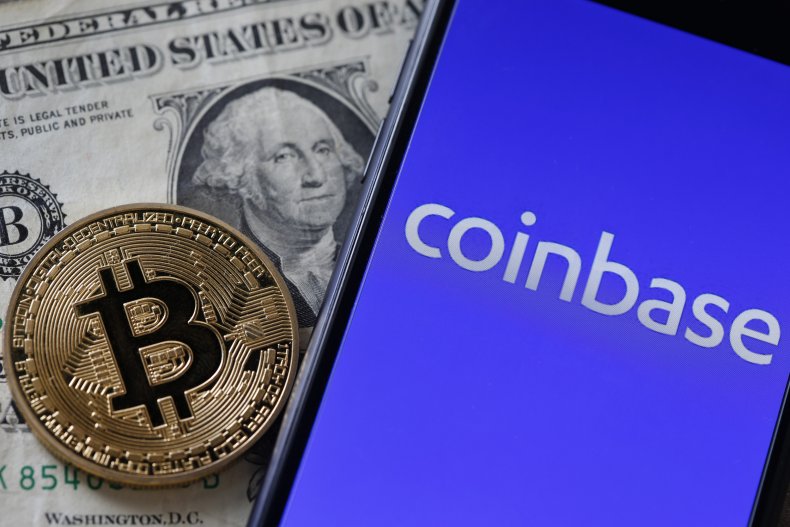 Sarah Kunst, managing director for Cleo Capital, told Bloomberg on Monday that the company's assets under management are not especially high for a company with a $100 billion predicted value.
"That is a lot of money, and to put it in perspective, JPMC is worth $475 billion," she said. "So they have, you know, 43 million accounts but they only have about 2,000 customers on average compared to Schwab, which has 9 trillion under management with 31.5 million accounts and over 200 percent more when it comes to assets under management per customer. This is a very very big bet on a very nascent player, still."
Market Watch analysts also said they don't expect the live debut to reach the $100 billion mark and instead estimate something closer to $18.9 billion. Cryptocurrency is still far from mainstream interest, and a mature market could decrease profitability by as much as 98%, Market Watch said. Their calculations also show that its current profits are small compared to expectations.
Coinbase may be a stable, profitable company, but COIN is far from being a basket that investors should rush to drop their eggs into, Market Watch analysts said.
Newsweek contacted Coinbase for comment on its IPO but did not hear back in time for publication.