Stephen Colbert Rewrites Trump's State of the Union Address To Be Actually Honest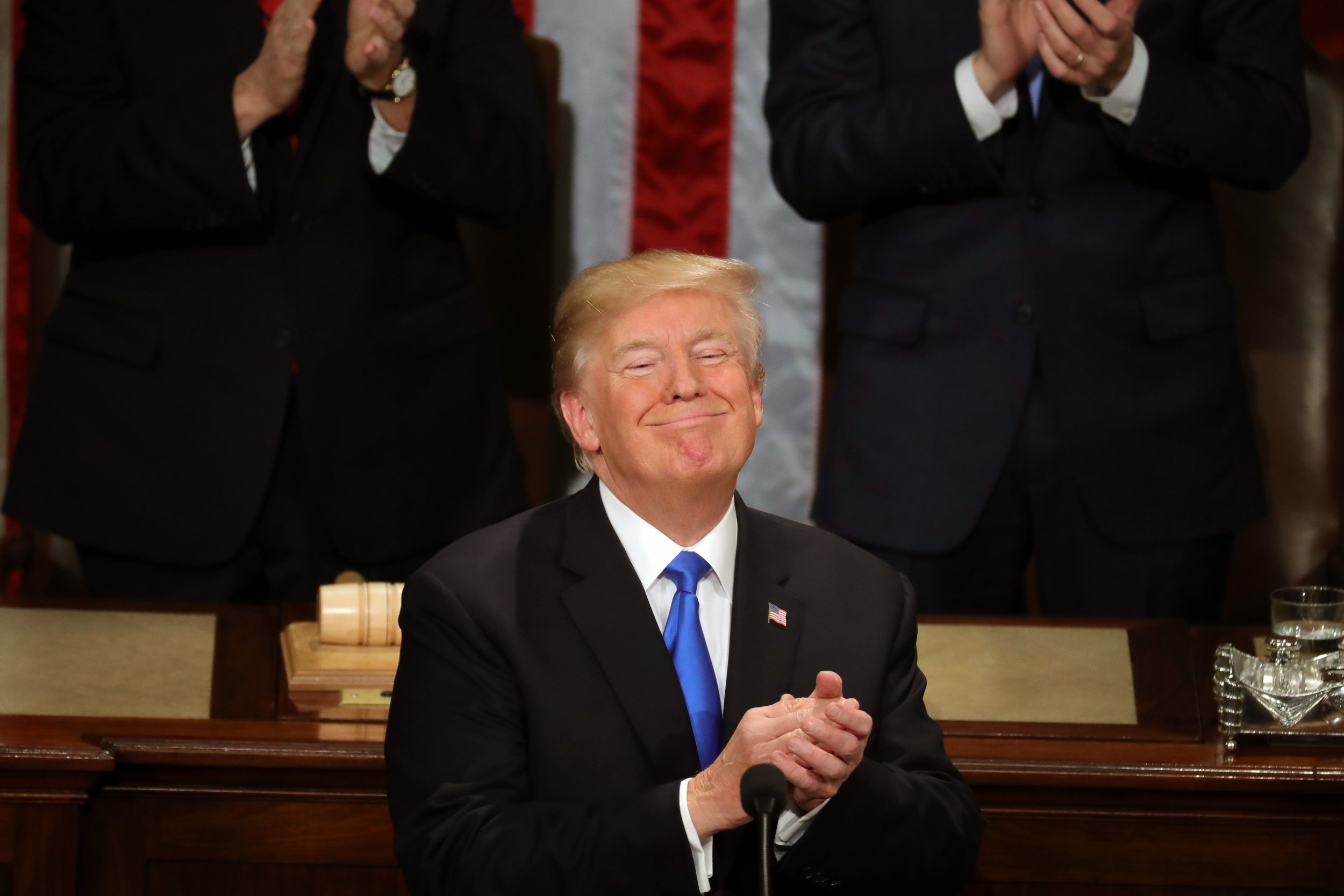 President Donald Trump spoke about a range of topics during Tuesday evening's State of the Union address: health care, immigration policy, crime, terrorism, ISIS.
But plenty went undiscussed. The president did not address the subject of hush money paid to a porn star named Stormy Daniels, who once claimed to have had an affair with Trump in 2006. He did not talk about the Robert Mueller's ongoing investigation of Russian collusion. He certainly did not mention the many White House staffers who have departed under abrupt and bizarre circumstances (remember Scaramucci??).
Related: Stephen Colbert calls out Trump for making up a story about John Kelly firing
Sensing an opportunity to liven up Trump's speech, The Late Show with Stephen Colbert presented an alternate cut of the State of the Union address—if it was honest.
In this new version (which samples and recuts the president's voice from previous speeches), Trump declares: "I believe strongly in lying and lying and lying." Then he concludes, "The time has come to recognize that Donald Trump was never the right solution for our country," prompting massive applause. Watch it below:
Colbert also skewered other aspects of Trump's speech in a late-night monologue.
"Here's one unusual thing we found out right before the speech," the host joked. "The First Lady traveled to the speech in a separate car. I guess Melania didn't want anything from the Burger King drive-through."
Colbert also mocked Trump's lofty rhetoric regarding American ideals. Trump said: "If there is a mountain, we climb it. If there is a frontier, we cross it." Colbert retorted with: "If there's a burger, we eat it. If there is a porn star, we bone it. If there's an immigrant, we deport it. If there's an investigation, we undermine it."
Watch Colbert's monologue below.