Stephen Colbert Claims Even Fox News Doesn't Believe Trump's Tweets On China Trade Deal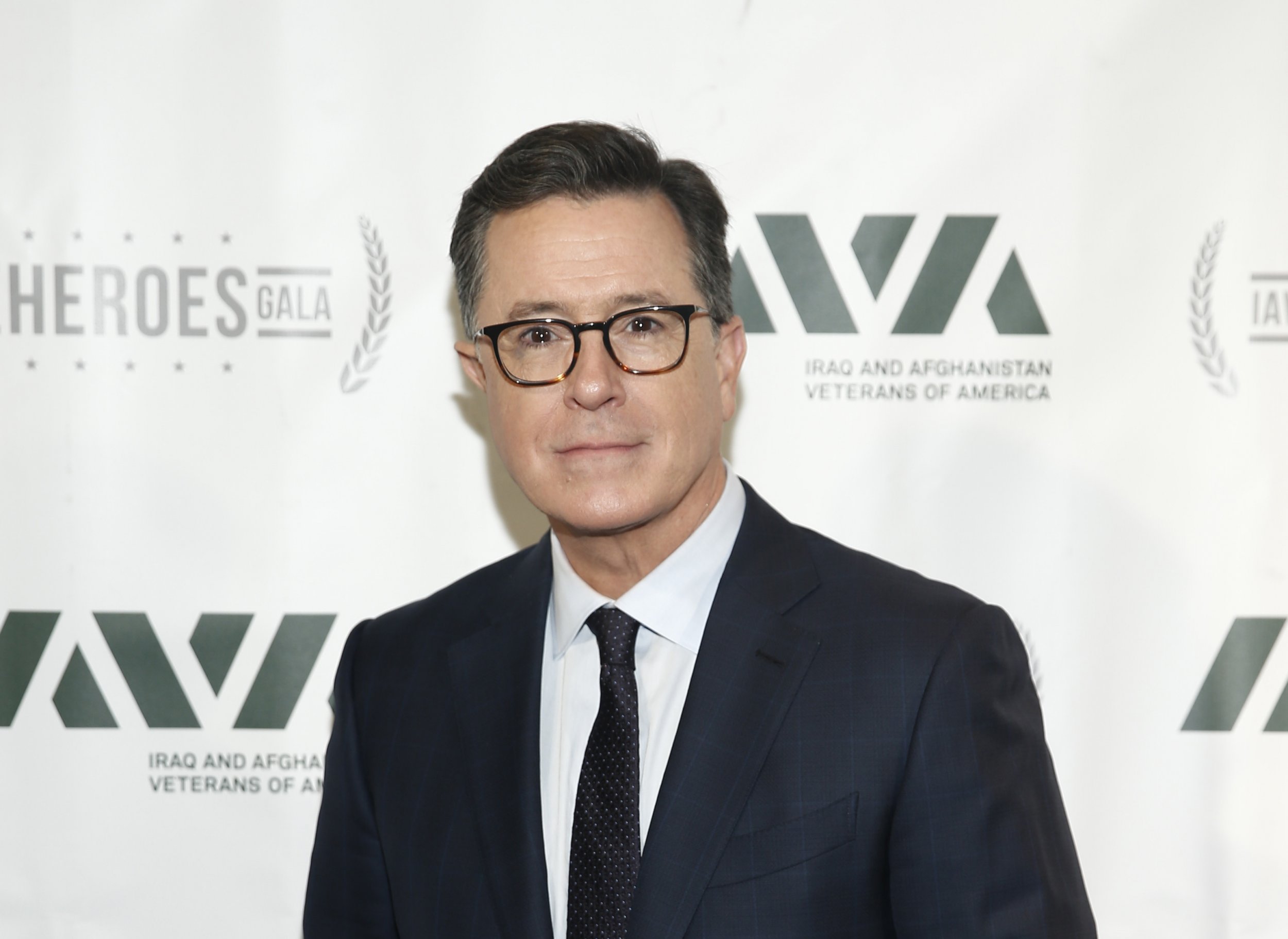 Stephen Colbert slammed President Donald Trump's trade deal with China in his opening monologue on The Late Show Tuesday. Colbert stated even Fox and Friends didn't believe the trade ceasefire deal was real.
Colbert pointed at Trump's announcement the DOW deal with China had been agreed upon and claimed Americans can't trust anything Trump says. "Except, this tariff deal wasn't true," said Colbert. "And here's how you can tell: The president said it. In fact, it was such a blatant lie, even Fox News, even the Fox and Friends weren't buying it."
Trump tweeted about the tariff deal on Sunday. "China has agreed to reduce and remove tariffs on cars coming into China from the U.S. Currently the tariff is 40 percent," the tweet read.
Colbert responded: "That's great news. Soon, drivers in China could be riding around in a Jeep Grand Cherokee instead of the Chinese knock-off the Jorp Grin Chicadee." He then noted the DOW numbers surged 400 points after the president's tweet.
Colbert then played a clip from Fox and Friends, where hosts of the news series discussed the tariff. Trump Economic Advisor Larry Kudlow did not give obvious details about the tariff, though the hosts inquired.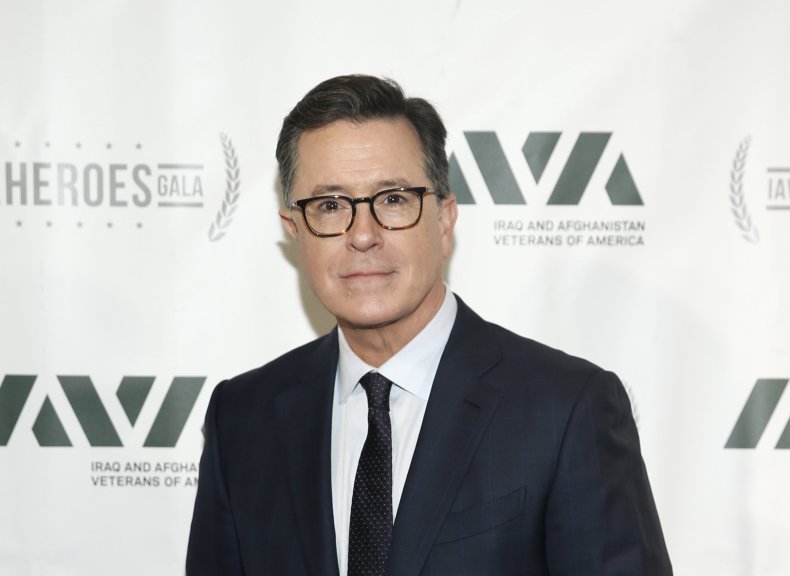 "I think it's coming," said Kudlow when asked about the official details on the tariff deal. "It hasn't been signed, sealed and delivered yet. But I think they're gonna go to zero. I think the president expects them to go to zero."
Colbert responded: "You can't just say something happened because you expect it's going to." He then pulled out a comical greeting card, which he compared to Trump's early statement on the deal, which may not be official.
"It's a boy!" the card's cover read. The inside read: "I'm going on my first date with this woman tonight and I think she'll make an excellent mother if it's a boy!"
Colbert also joked about Trump's "Make America Great Again" campaign statement. "You know how Donald Trump keeps saying he's going to make America great again? Turns out the 'Great' might be short for 'Great Depression,'" Colbert said. "Because today the Dow Jones Industrial Average dropped 799.36 points. Well. At least it wasn't 800!"
He also joked about the relation to the DOW deal. "Here's the thing. It might have been Trump's fault because…it was," the host said, before explaining his distaste on how Trump approached the deal.
Stephen Colbert Claims Even Fox News Doesn't Believe Trump's Tweets On China Trade Deal | Culture