Is This The Coldest New Year's Eve Ever? It May Go Down As The Second Chilliest In New York City History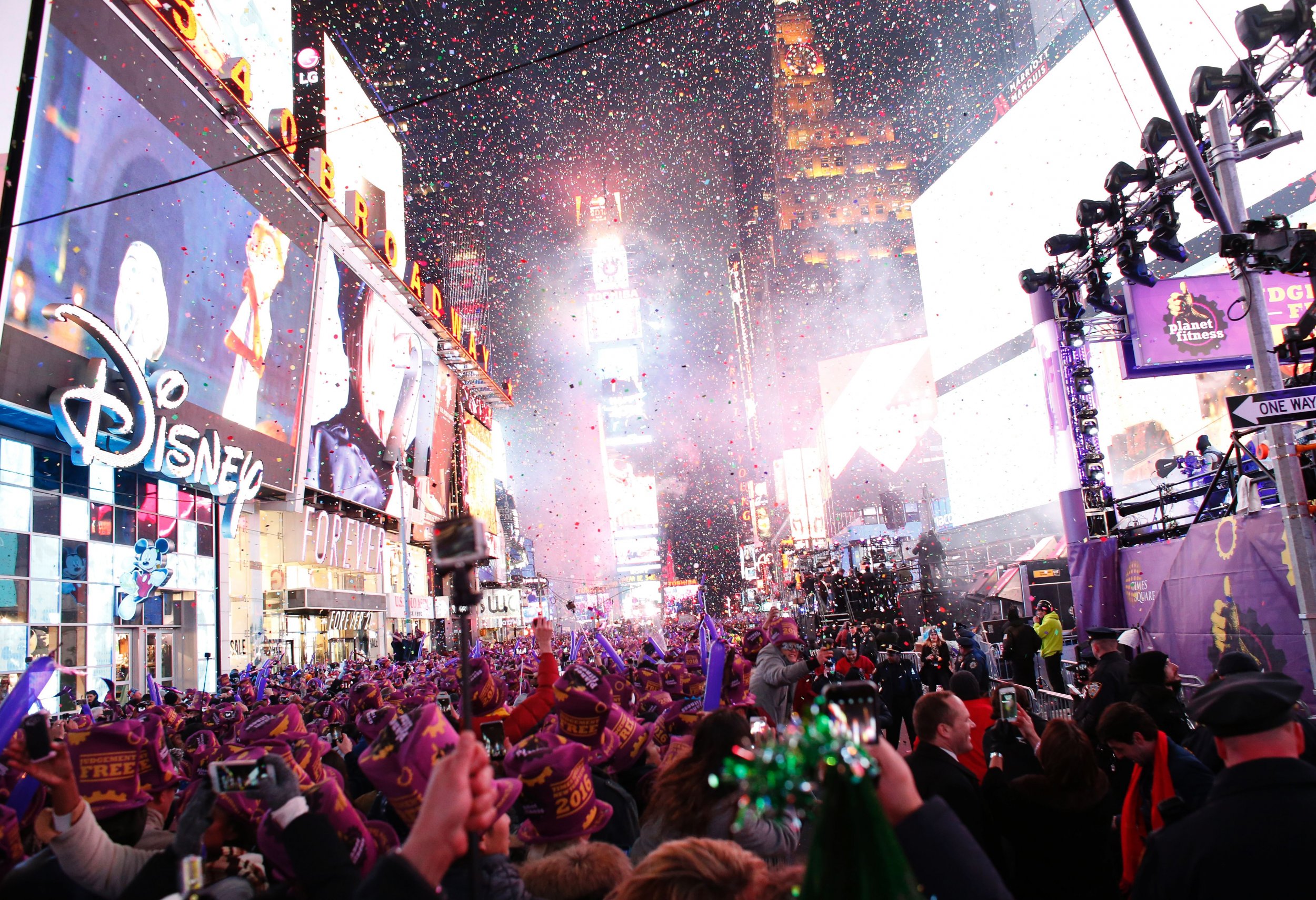 This New Year's Eve may be shaping up to be the coldest in memory in some places in the U.S., but as you're bundling up to ring in 2018, try to take comfort in the fact that this will unlikely be the chilliest in history.
In New York City where the famous ball drops at Times Square, the temperature on Sunday night is expected to dip as low as 10 degrees and feel like 4 degrees below zero factoring in wind chill, the National Weather Service forecasted in the morning. It's been colder only once in the past.
A century ago, in 1917, New York City experienced its coldest New Year's Eve on record, when the temperature at midnight fell to 1 degree, according to the weather service. Second place goes to 1962 at 11 degrees, and 1976 and 1996 tied for third place at 15 degrees.
So if the mercury drops as predicted this year, this would be the second coldest New Year's Eve in the Big Apple.
"Those venturing to Times Square for New Year's Eve will need to bundle up and dress in layers," AccuWeather meteorologist Ryan Adamson told lohud.com.
A mass of arctic air from Canada is affecting other parts of the northeast as well. Single-digit temperatures are also forecast on Sunday evening for Boston, which canceled a free ice skating show.
Maine Governor Paul LePage declared a state of emergency allowing heating oil truck drivers to operate beyond the limit of hours enforced by federal transportation officials.
In Memphis, a spot that puts on a music-infused countdown show with a larger-than-life guitar will be far colder than usual, at 15 degrees.
Forecasters warn that it's going to be 20 to 40 degrees cooler than normal on New Year's Even from New England to Texas.
Keeping as much skin covered as possible is the best way to protect against frostbite, which can occur in half an hour, the weather service says.