Coldest Temperature Ever Recorded in Northern Hemisphere Uncovered by 'Climate Detectives'
The World Meteorological Organization (WMO) has recognized a temperature reading of -69.6 degrees Celsius (-93.3 degrees Fahrenheit) from 30 years ago as the lowest ever recorded in the Northern Hemisphere.
The measurement was taken by an automatic weather station at a remote site named Klinck close to the summit of the Greenland Ice Sheet — the second largest body of ice in the world — on December 22, 1991, according to an assessment published in the Quarterly Journal of the Royal Meteorological Society.
The fact that record has only just been uncovered three decades after the measurement was taken is the result of an investigation by "climate detectives" from the WMO Archive of Weather and Climate Extremes.
These climate historians analyze and verify long overlooked meteorological data, occasionally uncovering new records, as was the case with the weather station at Klinck.
The station—which was located at an altitude of nearly 10,200 feet—operated in the early 1990s, before the WMO began evaluating global weather extremes.
WMO researchers confirmed the new record after tracking down the scientists who were once in charge of the weather station—from the the University of Wisconsin-Madison—and conducting an analysis of the scientific equipment and observation practices used, as well as weather conditions in December 1991.
"This investigation highlights the ability of today's climate scientists to not only identify modern climate records but to play 'climate detective' and uncover important past climate records—thereby creating a high-quality long-term record of climate for climate-sensitive regions of the world," Randall Cerveny, Rapporteur of Climate and Weather Extremes for WMO, said in a statement.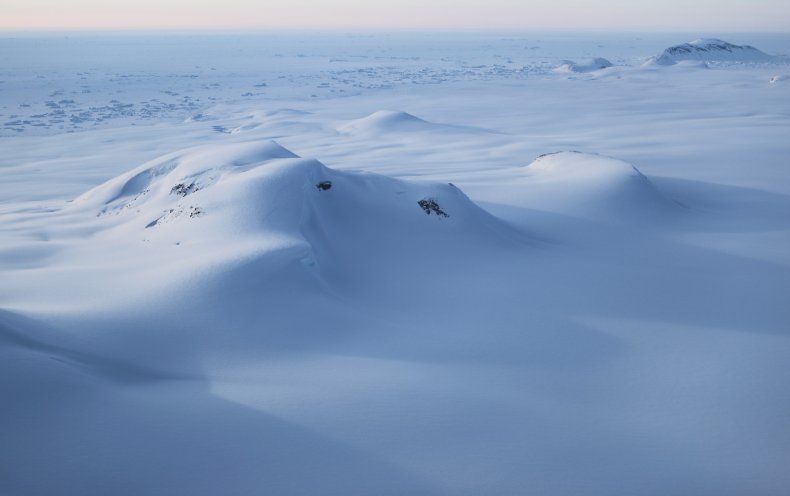 The new record is nearly 2 C (3.6 F) colder than the previous record—a reading of -67.8 C (-90.04 F) measured at the Russian sites of Verkhoyansk and Oimekon in February, 1892, and January, 1933, respectively.
The lowest temperature ever recorded on Earth was a reading of -89.2 C (-128.6 F) measured at the Vostok weather station in Antarctica on July 21, 1983.
Earlier this year, Verkhoyansk—which lies north of the Arctic circle in Siberia—made headlines around the world after a weather station there recorded a temperature of 38 C (100.4 F) during a prolonged heat wave. The WMO is currently verifying whether this was a new record high temperature for the region north of the Arctic Circle.
"In the era of climate change, much attention focuses on new heat records. This newly recognized cold record is an important reminder about the stark contrasts that exist on this planet," WMO Secretary-General Professor Petteri Taalas said in a statement.
"It is testimony to the dedication of climate scientists and weather historians that we are now able to investigate many of these older records and secure a better global understanding of not only current, but also historical, climate extremes," Taalas said.