Coldplay Named World's Best Touring Act in 2016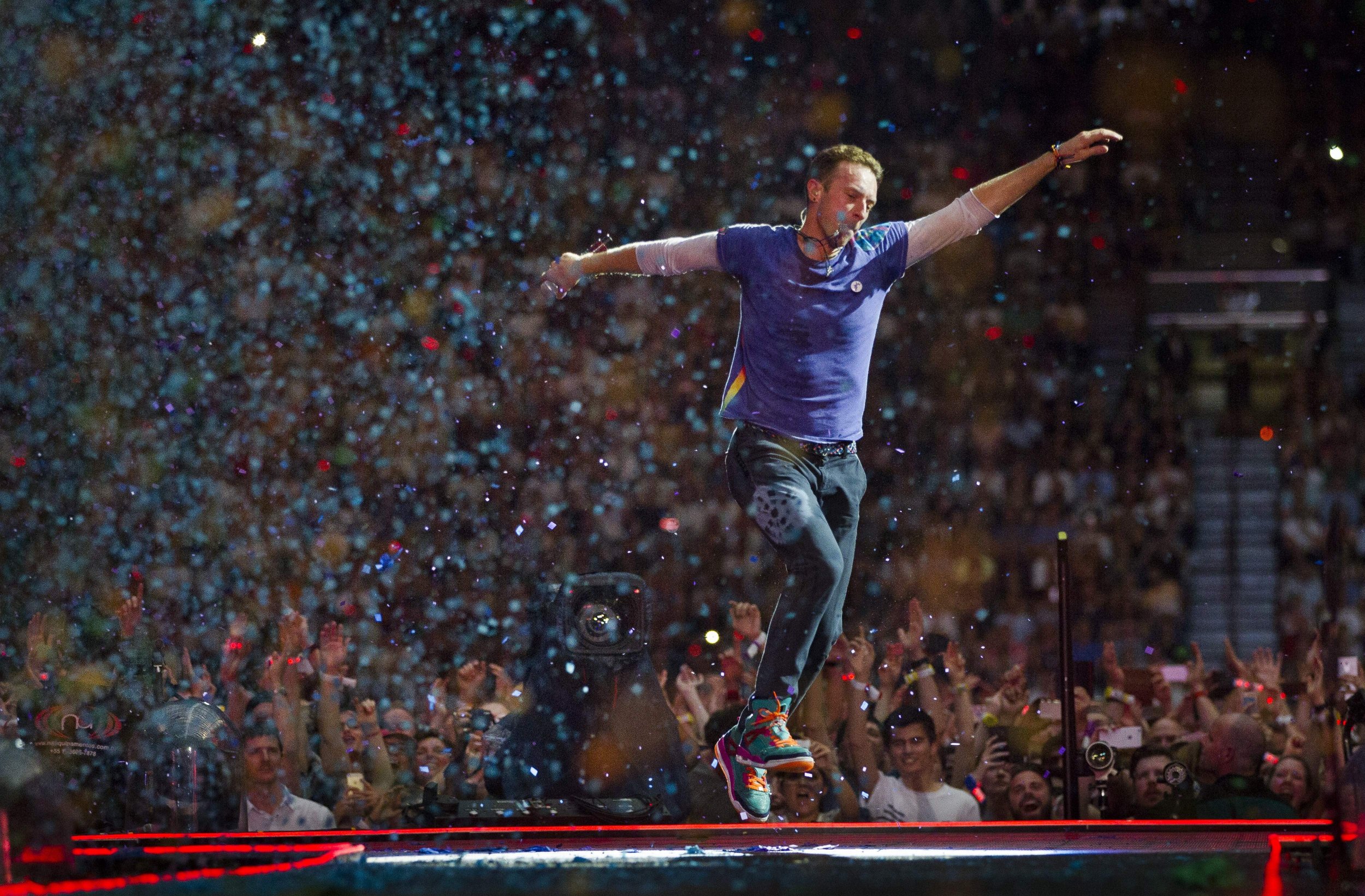 The hottest touring act of 2016 is Coldplay, according to one of the world's largest online ticket retailers.
Chris Martin and company topped a Ticketmaster poll to be named the year's best ticket for live music, coming ahead of Justin Bieber, Beyoncé and Bruce Springsteen.
Coldplay's A Head Full of Dreams Tour made more than 100 stops across North America, Latin America, Europe and Asia. The jaunt began in March, after they headlined the Super Bowl halftime show in February, and concluded in October. In June, the band were also one of the headline acts at Glastonbury festival.
Martin said: "We're honored to receive the Ticketmaster Ticket of the Year award. Thank you to everyone who voted for us. The shows that we've played this year have been very special to us so it's wonderful to know that they've been special to the fans as well."
Ticketmaster polled over 124,000 fans worldwide to determine the biggest tours and festivals of 2016.
Two separate Coldplay gigs, in London and Manchester, England, made the list of the year's most popular live music events.
Bieber came in third place for his Purpose World Tour while Beyoncé's Formation World Tour ranked fifth.
Belgium's Rock Werchter, Britain's Download and Germany's Lollapalooza were the year's best-loved festivals.
See the full list of most popular events below:
1. Coldplay (London, United Kingdom) 2. Rock Werchter Festival (Belgium) 3. Justin Bieber (Arnhem, Netherlands)
4. Download Festival (United Kingdom)
5. Beyoncé (London, United Kingdom)
6. Lollapalooza (Berlin, Germany)
7. Bruce Springsteen and the E Street Band (Den Haag, Netherlands)
8. The Stone Roses (Manchester, United Kingdom)
9. Coldplay (Manchester, United Kingdom)
Looking ahead to 2017, London's Lovebox festival announced Frank Ocean as its headliner for next summer. It will mark the singer's only festival appearance in London next year and his first announced gig since the release of his acclaimed album Blonde in August.
Other U.K. festivals have started to announce their line-ups: Following a soulful performance from Stevie Wonder in 2016, British Summer Time Hyde Park, which takes place in July 2017, will be more rock-influenced. Kings of Leon, Phil Collins and Green Day will headline.
In October, Glastonbury confirmed legendary rock band Radiohead as its first headliner for 2017. Thom Yorke and company returned to the charts earlier this year with their ninth studio album A Moon Shaped Pool.