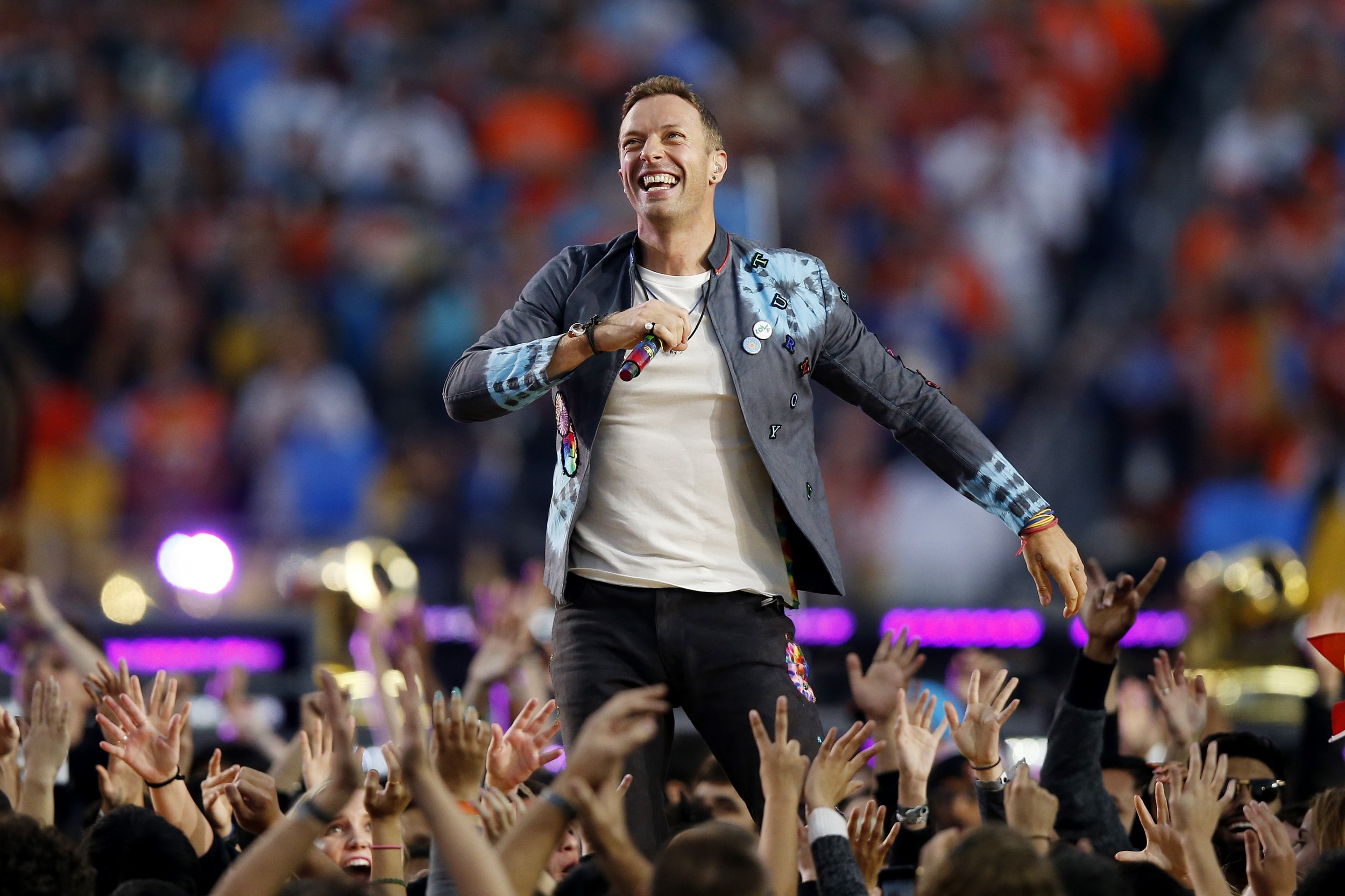 British rock band Coldplay are planning to play two concerts for both Israelis and Palestinians near the Dead Sea in November, in a bid to boost peace hopes between both sides, according to Israeli media reports.
Israel's Channel 2 reported Monday that one of the world's biggest bands will play the unprecedented shows at an outdoor venue, identified in the report only as an "agricultural area," on November 3 and 4. The television station added that the concerts are planned to promote human rights and coexistence.
The area north of the Dead Sea is part of the West Bank—a territory the Palestinians have earmarked for any future state but which Israeli settlers also claim historical ties to—that currently lies under Israeli security control.
Other musicians, such as former Pink Floyd frontman Roger Waters, an advocate of the anti-Israel Boycott, Divestment and Sanctions (BDS) movement, and the late Leonard Cohen, have played concerts in Israel in the hope of using music to unite both factions. But Coldplay would represent the biggest act to attempt peace shows in the region.
The size of the shows is also unique, with 50,000 tickets for the two dates reported to soon go on sale in both Israel and the West Bank.
Lead singer Chris Martin reportedly visited Israel in November, sparking rumors of a potential show in the region.
The band will also arrive in the country two weeks before the landmark performances in order to record a song with both Israeli and Palestinian artists.
The band is yet to make any official statement about the shows. Coldplay's management had not responded to a request for comment at the time of writing.