Coldplay Will Headline the Super Bowl 50 Halftime Show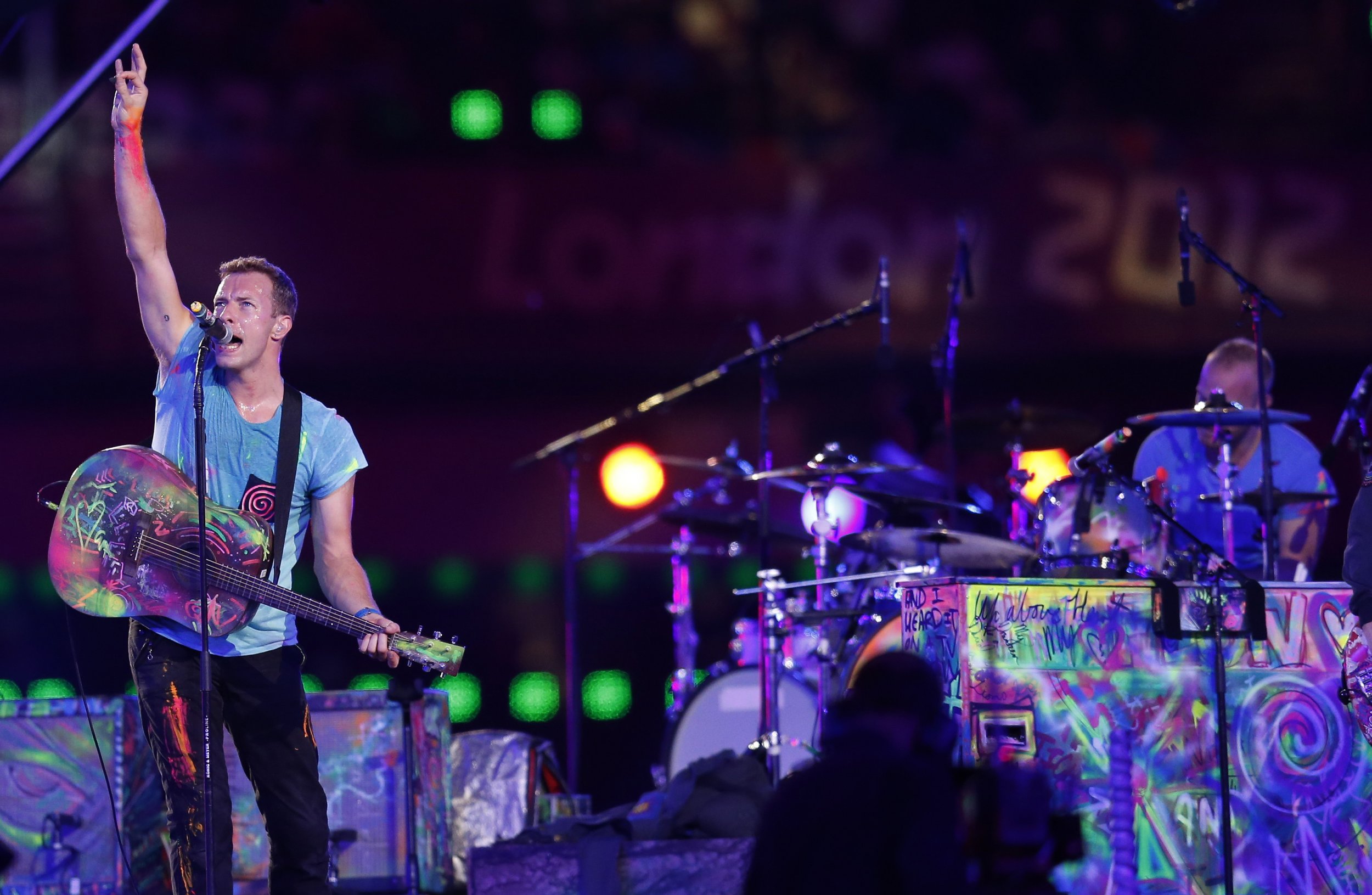 As news filtered through this week that Adele has topped the charts in Burkina Faso, British music fans may have thought they had reached the pinnacle of pride for one of their own. But now the bar has been set even higher, as the NFL has announced that British band Coldplay will headline the Super Bowl 50 halftime show.
"Coldplay frontman Chris Martin is designing a show that will echo elements of the NFL's On the Fifty campaign," the NFL said in statement. "Honoring the past, recognizing the present and looking ahead to the next 50 years." On the Fifty will mark the Super Bowl's 50th anniversary next year with a series of special events. Even the number telling us which Super Bowl we're on will get an upgrade from the traditional roman numerals to a golden 50.
Coldplay, winner of seven Grammys, will join an illustrious list of past Super Bowl performers that includes Beyonce, Prince, the Rolling Stones, Madonna, U2 and Bruno Mars.
The halftime slot is considered one of the most sought after in the music industry.
According to Billboard, the 2014 halftime show starring Bruno Mars and the Red Hot Chili Peppers attracted 115.3 million viewers—3.1 million more than the game itself. Reports then followed that the NFL would ask future performers to pay for the privilege of entertaining a billion viewers worldwide, but Katy Perry, who headlined the 2015 show, seemed to crush the rumors by stating she is "not the kind of girl to pay to play the Super Bowl."
Coldplay released a promotional video on Thursday with the group's artistic director Phil Harvey, revealing they are already considering how they will incorporate a special guest into their show.
"This is the greatest moment of our band's life," says frontman Chris Martin. "We're going to give it everything we have."
The announcement coincides with the release of Coldplay's seventh album, A Head Full of Dreams. The band's previous six No.1 albums have sold an estimated 80 million copies worldwide.
The Super Bowl will take place on Sunday, February 7, 2016 at the Levi's Stadium, San Francisco.