Cole Beasley Explains Being Unvaccinated After Ripping NFL Rules: 'I'd Rather Die Living'
Cole Beasley, a wide receiver with the Buffalo Bills, said Friday that he'd "rather die living" after he slammed an NFL rule about being unvaccinated.
The NFL's new COVID-19 protocol gives vaccinated players unrestricted access to team facilities while placing restrictions on those who haven't received a vaccine. Unvaccinated players will be required daily testing and must wear a mask at all times, even in hotel areas during training camps. They can't leave the hotel to eat at outside restaurants, and they can't use saunas or steam rooms. Vaccinated players won't have those restrictions.
Beasley tweeted Friday that the NFL Players Association "is a joke," and the new COVID rules are "crazy."
"This is crazy. Did we vote on this?" Beasley wrote. "I stay in the hotel. We still have meetings. We will all be together. Vaccinated players can go out the hotel and bring covid back in to where I am. So what does it matter if I stay in the hotel now? 100 percent immune with vaccination? No.
"The players association is a joke. Call it something different. It's not for the players. Everyone gives me the 98 percent of people who are vaccinated don't get covid again. The odds of me getting in the NFL and playing for 10 years are lower than that and I'm here."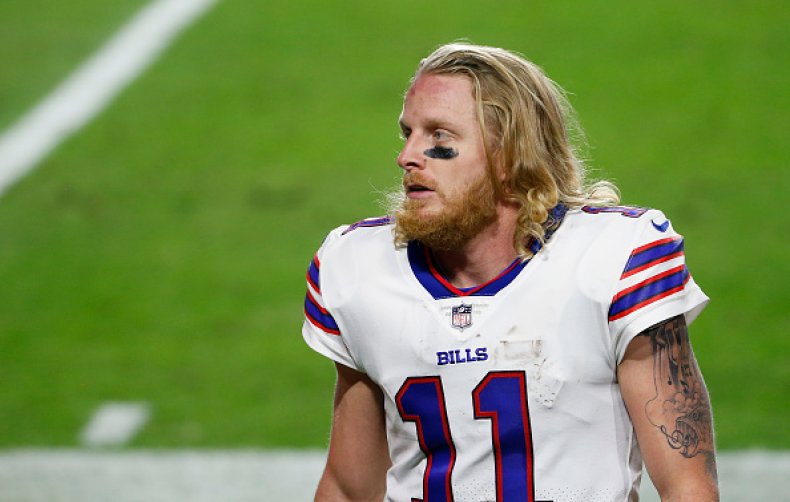 Beasley went on to tweet Friday afternoon that he will be outside doing whatever he wants to do, regardless of rules.
"Look, I'm going to live my one life like I want to regardless," said Beasley, who played his first seven seasons with the Dallas Cowboys and the last two in Buffalo.
He wrote his tweet in a letter form to his followers.
"Everyone - Hi, I'm Cole Beasley and I'm not vaccinated! I will be outside doing what I do. I'll be out in public. If your scared of me then steer clear, or get vaccinated," Beasley wrote. "Point. Blank. Period."
"I may die of covid, but I'd rather die actually living," Beasley continued.
Beasley said he has family members "whose days are numbered." He said "I don't play for the money anymore. My family has been taken care of."
Beasley told the league to go ahead and fine him, which he wouldn't mind because "my way of living and my values are more important to me than a dollar."
"I love my teammates and enjoy playing ball because all the outside bs goes out the window in these moments," he wrote. "I just want to win the Super Bowl and enjoy these relationships that will be created along the way."
The NFL said it would not require players to get the vaccination, but the new protocols make it seem more mandatory than voluntary. It's not the same case with assistant coaches and team support staff, who would be restricted from activities on-field, they couldn't be in meeting rooms, locker rooms or the weight room with players, nor could they be in the team cafeteria at the same time with players.
Multiple NFL assistant coaches from four different teams could lose their Tier 1 status if they do not receive at least a first dose of the COVID-19 vaccine by mid-June. The vaccine isn't mandatory for players, though, who have a much lower rate of vaccinations.
The Buffalo Bills came within one game of making the Super Bowl last season, falling to the Kansas City Chiefs in the AFC Championship game. Beasley was second on the team in targets (107), catches (82) and receiving yards (967), all behind Stefon Diggs.