Riots Engulf South African Town After Pair Bailed in Black Teen Killing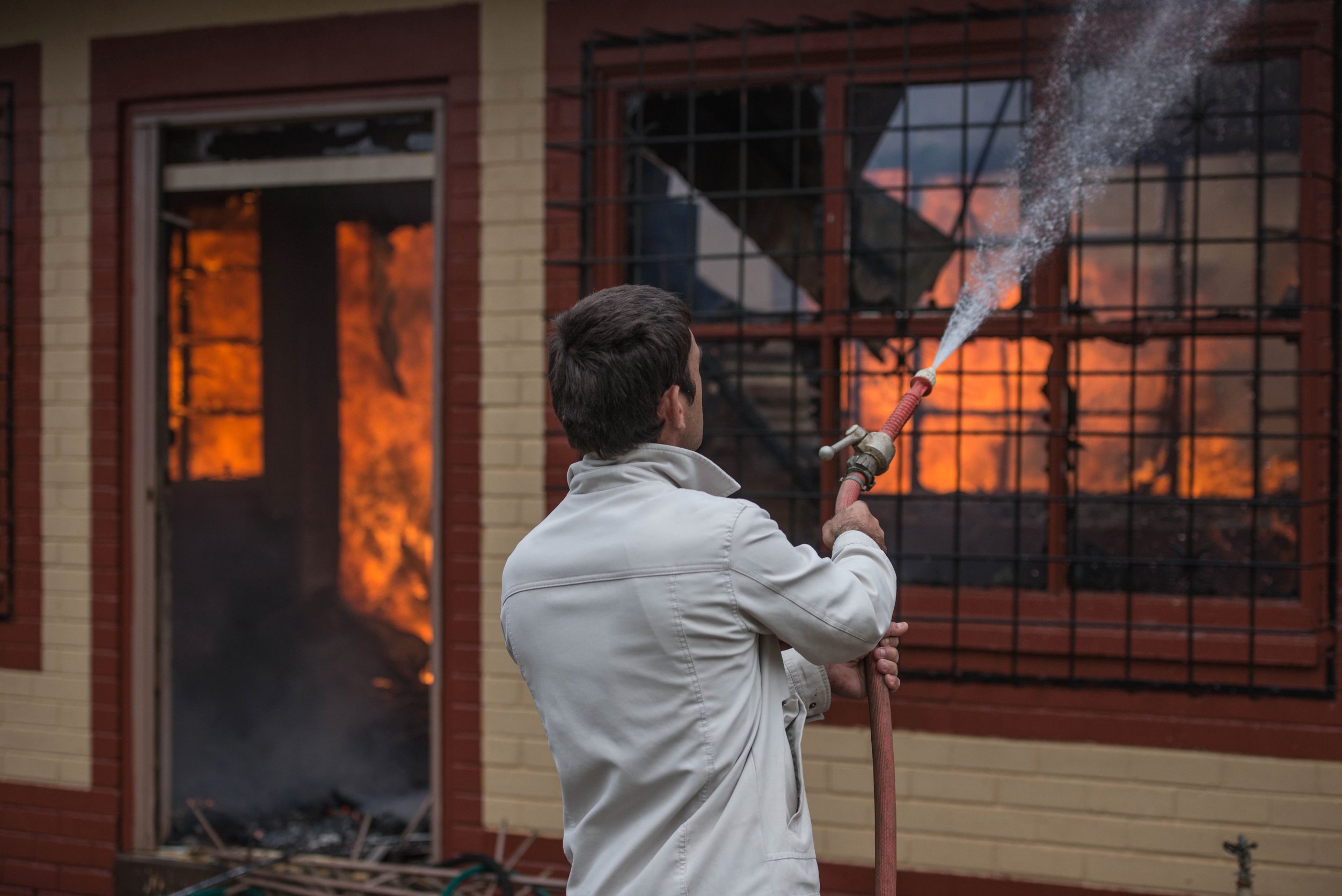 At least three houses were set on fire as rioting broke out in a small South African town after a judge granted bail to two white men accused of killing a black teenager.
White-owned properties were targeted and shops looted in Coligny, about 125 miles west of Johannesburg, after the decision Monday, the BBC reported.
Pieter Doorewaard, 26, and Phillip Schutte, 34, have been charged with the murder of Matlhomola Mosweu, 16, after they allegedly caught him stealing sunflowers from a farm.
Doorewaard and Schutte claim that Mosweu jumped from the back of their truck as they drove him to a nearby police station, but a witness alleges that the pair threw Mosweu from the moving vehicle. The teenager died of a broken neck, according to AFP.
Magistrate Magaola Foso released the pair on bail of 5,000 rand ($365) and ordered them to appear in court on June 26. He said there was not yet enough evidence to link the two men with the witness testimony.
Mosweu's father Sakkie Dingake said that "the law favors white people and those who have money," according to South Africa news site Times Live.
Hundreds of protesters took to the streets after decision, setting fire to a local white-owned home. The house was unoccupied at the time but the owner soon returned and allegedly assaulted photographers taking pictures of the burning house and threatened them with a gun, according to Times Live.
The local police spokesman said that no one had made a complaint of assault.
Coligny, a maize-producing town that was once a center of diamond mining, is 50 percent white and 43 percent black, according to the 2011 census.
Incidents of tension between white landowners and black workers and residents are not uncommon in South Africa, which only abandoned the apartheid system of racial segregation and white-minority rule in 1994.
In 2016, two white men were filmed forcing a black man into a coffin after accusing him of trespassing. The attack sparked widespread condemnation and the pair are on trial on several charges, including kidnapping and assault.