'Colin in Black & White' Launch Date, Cast and Storylines for Netflix Kaepernick Series
Colin Kaepernick's personal coming-of-age story is retold in the upcoming Netflix biopic series, Colin in Black & White.
The former NFL player, who is famous for becoming an activist after taking the knee during the national anthem before games, is the subject on the new mini-series coming to the streaming service. Featuring narration from Kaepernick himself, his high school life is dramatized for the small screen.
Filmmaker Ava DuVernay (Now They See Us, Selma) co-created the show with Kaepernick.
Ahead of its launch on Netflix, here's everything you need to know about Colin in Black & White.
When is Colin in Black & White launched on Netflix?
Colin in Black & White will become available to watch on Netflix on Friday, October 29, 2021. All six episodes will drop on the day of release.
Each episode is approximately 30 minutes long, meaning viewers will get around three hours' worth of television based on Kaepernick's life.
Colin in Black and White was first screened in September at the 2021 Toronto International Film Festival.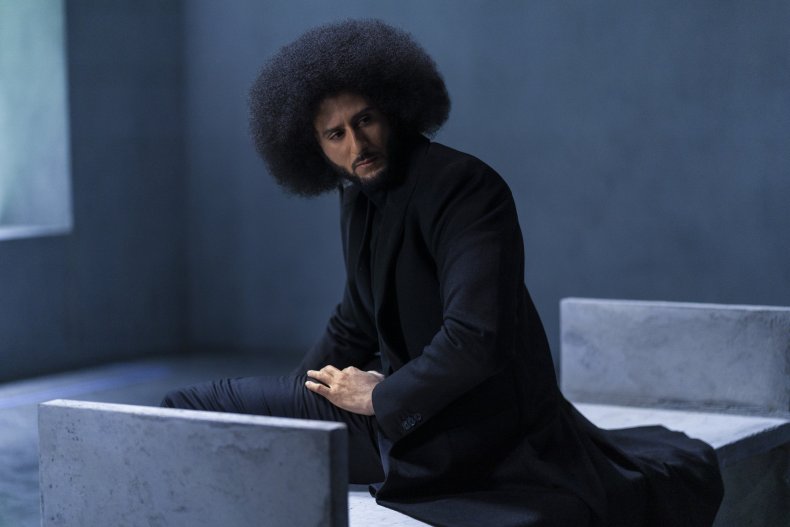 Who stars in Colin in Black & White?
Kaepernick appears as himself throughout the series, narrating moments from his high school life and speaking to the camera, discussing issues raised throughout.
Jaden Michael plays the younger version of Kaepernick and is the lead actor throughout the series. Michael is best known for his role as Rafe in The Get Down and for voicing Lucas in the animated series The Bug Diaries.
Kaepernick's adoptive parents, Teresa and Rick Kaepernick, are played by Mary-Louise Parker (Weeds) and Nick Offerman (Parks and Recreation).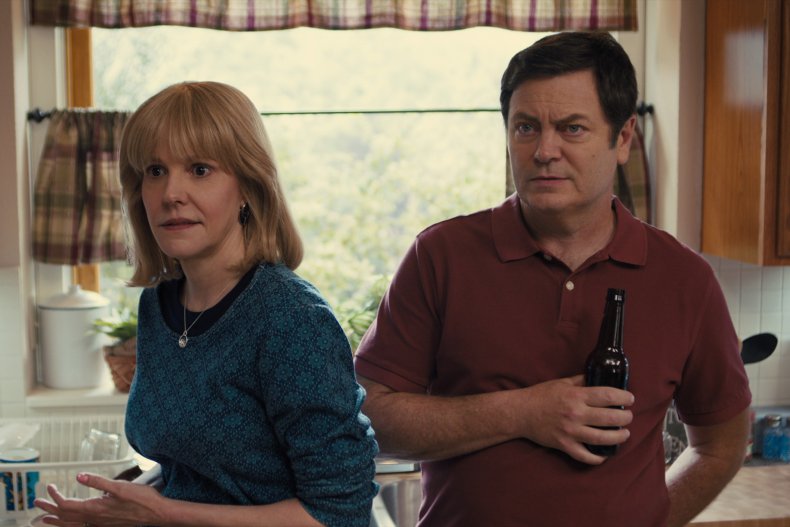 What is Colin in Black & White about?
Colin in Black & White introduces us to Kaepernick long before he became an NFL quarterback. In the series we see his story throughout his high school years, when he was a student athlete who competed in baseball and football.
Kaepernick looks back retrospectively on his teenage years, as he points out racial prejudices he faced but perhaps didn't realize at the time.
Netflix states that in the show we see a young Kaepernick "tackling the obstacles of race, class and culture as the Black adopted child of a white family." They also use the tag-line "You don't know Kaepernick until you know Colin," and this series shows audiences both.
The team behind Colin in Black & White
Co-creators Ava DuVernay and Colin Kaepernick both serve as executive producers on the show, as well as Michael Starrbury.
DuVernay also directs the first episodes, as well as all of the present day scenes involving the real Kaepernick. Other directors on the show include Sheldon Candis, Robert Townsend, Angel Kristi Williams and Kenny Leon.
Collectively the entire season was written by Michael Starrbury, Evan Ball, Teri Schaffer, Raynelle Swilling and Josiah Johnson.
Colin in Black & White was filmed in Los Angeles and New York City.
The Netflix original limited series Colin in Black & White will arrive on the streaming service on Friday October 29, 2021.