Colin Hanks and Others Aren't Impressed With Kim Kardashian West's Maskless Birthday Trip
Kim Kardashian is facing severe backlash for traveling and having a non-socially distanced celebration amid the coronavirus pandemic. After her 40th birthday trip, the reality star shared pictures on social media of the extravagant shindig. Kardashian revealed that she surprised her "closest inner circle" for a trip to a private island "after two weeks of multiple health tests" and asking everyone to quarantine.
"Before COVID, I don't think any of us truly appreciated what a simple luxury it was to be able to travel and be together with family and friends in a safe environment," she tweeted on Tuesday, adding: "After 2 weeks of multiple health screens and asking everyone to quarantine, I surprised my closest inner circle with a trip to a private island where we could pretend things were normal just for a brief moment in time."
Folks on Twitter were not impressed by Kardashian's lavish getaway in the middle of the coronavirus pandemic. They called her tone-deaf and showed no mercy.
"[C]ool, people have had to say goodbye to loved ones over the phone while they died alone in a hospital," one user responded. "[B]ut neat trip to post all over social media while the world suffers. [S]o humble and so down to earth, truly."
Adding, "[L]ike, have a birthday trip but to post it all over social media right now is disgustingly tone deaf AT BEST"
"This is so grotesque. The rich can pretend to be normal on a private island. Actual normal people are cancelling their Thanksgiving and Christmas," another person said.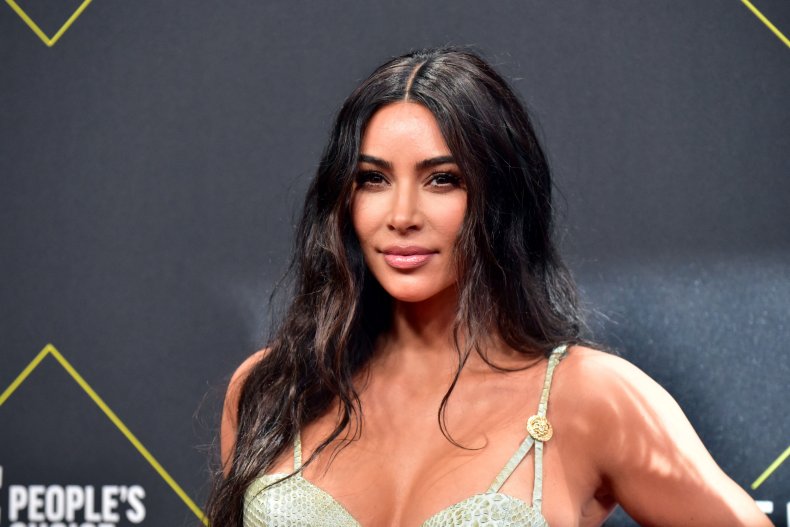 "thinking about the masked server in the background of this 2nd photo, who is likely among many who risked their lives so that [Ki]m [K]ardashian could have a birthday party..." one user noted.
Some users emphasized the reality that many are facing throughout the country and world because of the pandemic. Many people had to cancel important life events, lost their jobs, and aren't able to see their family for the upcoming holidays due to travel restrictions.
"I'm just glad that all those families who couldn't have weddings or funerals or graduations or babies with family present sacrificed and the rich aren't feeling the economic or social impacts at all," one person said.
"I had to cancel all of my trips back home this summer, I won't get to see my family for the holidays, and I don't even know when I'll be able to go home again as Canada's border will remain closed until there's 'clear evidence the pandemic is slowing' in this country," another wrote.
"Good for you. I lost four months of pay, still tied up with unemployment and have seen a significant drop in future earnings," a third person said. "I'm helping my daughters with childcare and virtual school for my granddaughter. Still haven't gotten my 2019 tax return. Glad you had fun."
Colin Hanks, son of Tom Hanks and Rita Wilson, simply wrote: "Let them eat cake."
Newsweek reached out to Kim Kardashian for comment and did not hear back at the time of publication.