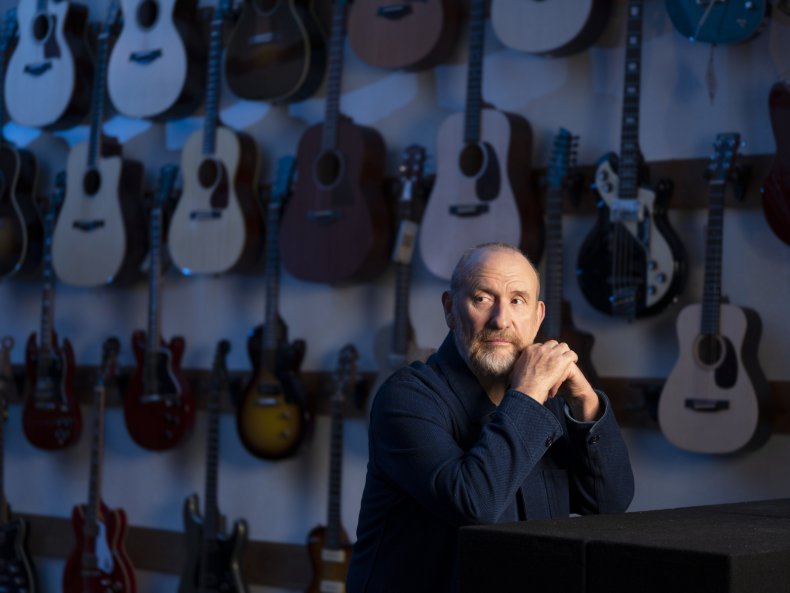 To any music fan, the mention of Colin Hay's name automatically conjures up memories of Men at Work, the popular 1980s Australian rock band for which he was the lead singer and chief songwriter. In fact, 2022 marks a special milestone for Hay and the group: It was 40 years ago that Men at Work released their debut, Business as Usual, in the United States. Not only did it yield two of the band's biggest smash hits, "Who Can It Be Now?" and "Down Under," but the album spent an astounding 15 weeks at No. 1 on the Billboard charts and has since sold 6 million copies in the United States.
Long after Men at Work's initial breakup in 1986, Hay has since transitioned from being the frontman of the New Wave rock group to a solo artist whose music is rooted in the classic singer-songwriter tradition. An example of the latter can be found on Hay's latest album, Now and the Evermore, which was released in March. Filled with melodic pop hooks and sophisticated arrangements, the new album could easily apply to the current pandemic times because of its lyrical tone, although it was written and recorded just prior to the 2020 lockdown.
"Each song to me seems to exist in its own right," Hay, who is touring this summer, tells Newsweek about his introspective album. "I didn't set out to write about a certain thing. I wrote a lot of songs with Michael Georgiades. This was before the pandemic hit when I started to work on this record. So he's got quite a lot of songs on this record that I co-wrote with him. That was interesting because normally I work by myself a lot. But this record, in particular, Michael would come around [the house] and we would work on something, and I would come up with these lyrics. We kind of whipped them into shape."
The very Beatlesque-sounding title track, with such reflective lines as "Goodbye to the life we knew / Don't save it till the end," features a guest appearance by Ringo Starr on drums.
"I had this idea about the fact that you can never really tell what's going to happen," says Hay about the song's meaning. "It's the unpredictability or randomness of the universe. Whenever I thought about my own mortality, I would go back to when I was very young. My parents feature heavily in that, and then the Beatles came along. So I wanted to write this song that had that obvious influence. And I always imagined Ringo playing on it. So when I finished the song, I asked him to play on it and he said yes. The first thing you hear on the record is an iconic drum fill by Ringo."
Another song off the record, the optimistic "Love Is Everywhere," seemingly transports the listener to the peace and love vibe of the 1960s.
"That was completely intentional," the singer explains. "I think it was a time when anything was possible. There was that feeling and that sense of excitement about the potential of the world. It was palpable, and so it stays with you. That's one of the things about playing with Ringo—he still has that vibe about him and it does rub off. He was spearheading that. We can only just observe and imagine what it was. It's still in the air for sure."
Meanwhile, the poignant and personal "Starfish and Unicorns," was inspired by Hay and his siblings spreading their late parents' ashes. The singer described it as one of his favorite songs on his new album.
"We developed very strong and complicated relationships with [our parents] and they were very important people for all of us. I had my mother's ashes for years and my sister had my father's. My brother and sister and I were in Melbourne at the same time, so we decided to let them go. So that was quite an emotional day and it brought out the idea that you're left with certain things when your parents pass away. You still have this relationship with them. It's almost like they're still speaking with you, they're still talking to you even though they are gone."
Like some of the other songs on the album, the uptempo-sounding "The Sea of Always" finds the artist coming to grips with life's circumstances. Hay explains: "It's trying to at least paint this picture of what really is unknowable, whether it's an afterlife, which I'm probably on most days don't think that there is...But if you imagine one, it might as well be beautiful and somewhat accepting. It's not judgmental. Sometimes it's very stilled and sometimes it's really choppy, but you can always swim it. You're not really going to drown."
The country-sounding "When Does the End Begin?" concludes Now and the Evermore with a philosophical question mark about where we're heading in the next chapter in our lives.
"You can look at it in a macro way: OK, have we reached the tipping point of climate change? But then it could be about being told you got something horrendous or about a relationship that you know what's gonna happen but you sometimes stay in these things just because of fear. You're trying to figure out when does the end begin. It's tough sometimes to face what is the most confronting thing sometimes in your daily life."
This year has been a particularly busy time for Hay in addition to the release of his latest album. Currently, he is touring as a member of Ringo Starr and His All-Starr Band and as the leader of a revived Men at Work who will be sharing a bill with fellow '80s rockers Rick Springfield and John Waite this August.
"I did a Ringo tour with John Waite in 2003, so I've known him since then," says Hay. "We worked together then. Rick Springfield, I met only a short time ago. He seems like a completely lovely chap, so I'm sure it's going to be a great time."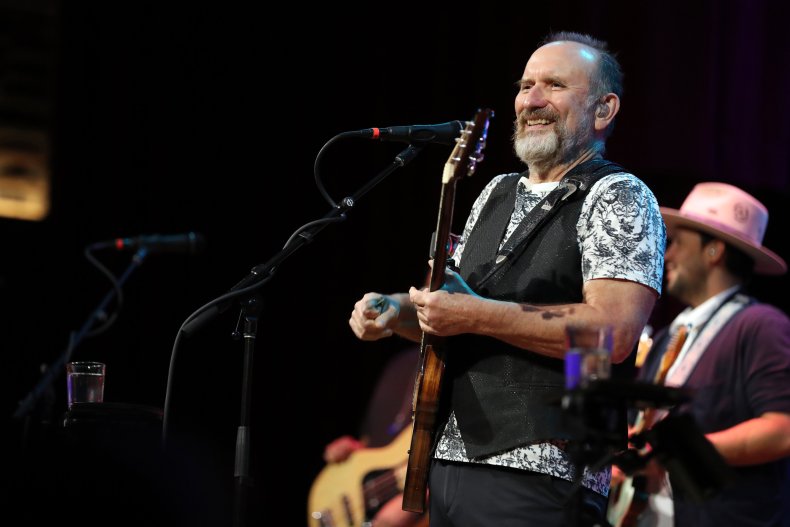 It's a guarantee that Hay with Men at Work on tour will be performing the beloved "Who Can It Be Now?" and "Down Under," both off the Business as Usual album, which was first released in Australia in late 1981. Those two songs, both of which peaked at No. 1 in the U.S., put Men at Work on the international map during the peak years of 1982 and 1983.
"I have great love for that time and for those songs, and what we achieved was quite extraordinary," Hay says of the band, whose original lineup included himself, the late Greg Ham, Ron Strykert, Jerry Speiser and John Rees. "It wasn't a band that seemed destined to go the distance, so there's some sadness involved with that. The thing that you're left with is the songs seem to have hung in, in terms of what people think of them. I think there's a lot more density to the songs than perhaps people first realized, which I'm happy about as well."
He acknowledged that he wasn't surprised about the mammoth success of Business as Usual during its phenomenal 15-week run at number one on the Billboard chart.
"I was ecstatic about it. But in a lot of ways, I spent 15 or 20 years dreaming about being in a really great rock band that toured the world and had successful records. So it was one of those things that when the band first started, I thought to myself, 'This is it. This is going to happen.' I could feel it, even when we first started to play and audiences would come. Once it started to really become a runaway train, it was just a matter of trying to stay on board and trying to cope with what was happening. I really don't think about the 40 years, it goes by really quickly. But I was really happy to be part of that band, and to achieve what we did, it was pretty phenomenal."
After Men at Work's breakup following 1985's Two Hearts album, Hay embarked on a solo career beginning with his 1987 record Looking for Jack. In 2002, Hay's music received a major boost due to the singer's memorable guest appearance on the TV sitcom Scrubs. That happened due to his friendship with series star Zach Braff; Hay's song, "I Just Don't Think I'll Ever Get Over You," later appeared on the soundtrack of Braff's 2004 film Garden State.
"I met him just as he was getting the gig on that show, before they started shooting Scrubs," Hays says of Braff. "I remember seeing him at a party and he said, 'I got this gig at a TV show.' I said, 'Good man, more power to you.' He said, 'I'll take your CDs and see if I can get some of them on the show,' which is what he did. He played a couple of songs for Bill Lawrence, who created the show, and he and decided to write an episode called ["My Overkill," partially titled after Men at Work's 1983 hit song]. That was great and I'm indebted to them for doing that. It increased my profile and people's awareness of who I was. I still feel the effects of that even to this day."
As for future projects, Hay hinted he has new music on the horizon.
"I have quite a lot of songs that didn't make it on Now and the Evermore. The easy thing is to make the record—the hardest part is to make people aware of that or how to keep their attention and make them take notice of it. There are days when you ask yourself why do you continue to make records. I must like it—otherwise, I wouldn't keep doing it."