Who Is Colin Jost? 'SNL' Star Slams Awards Shows Ahead of Emmys Hosting Gig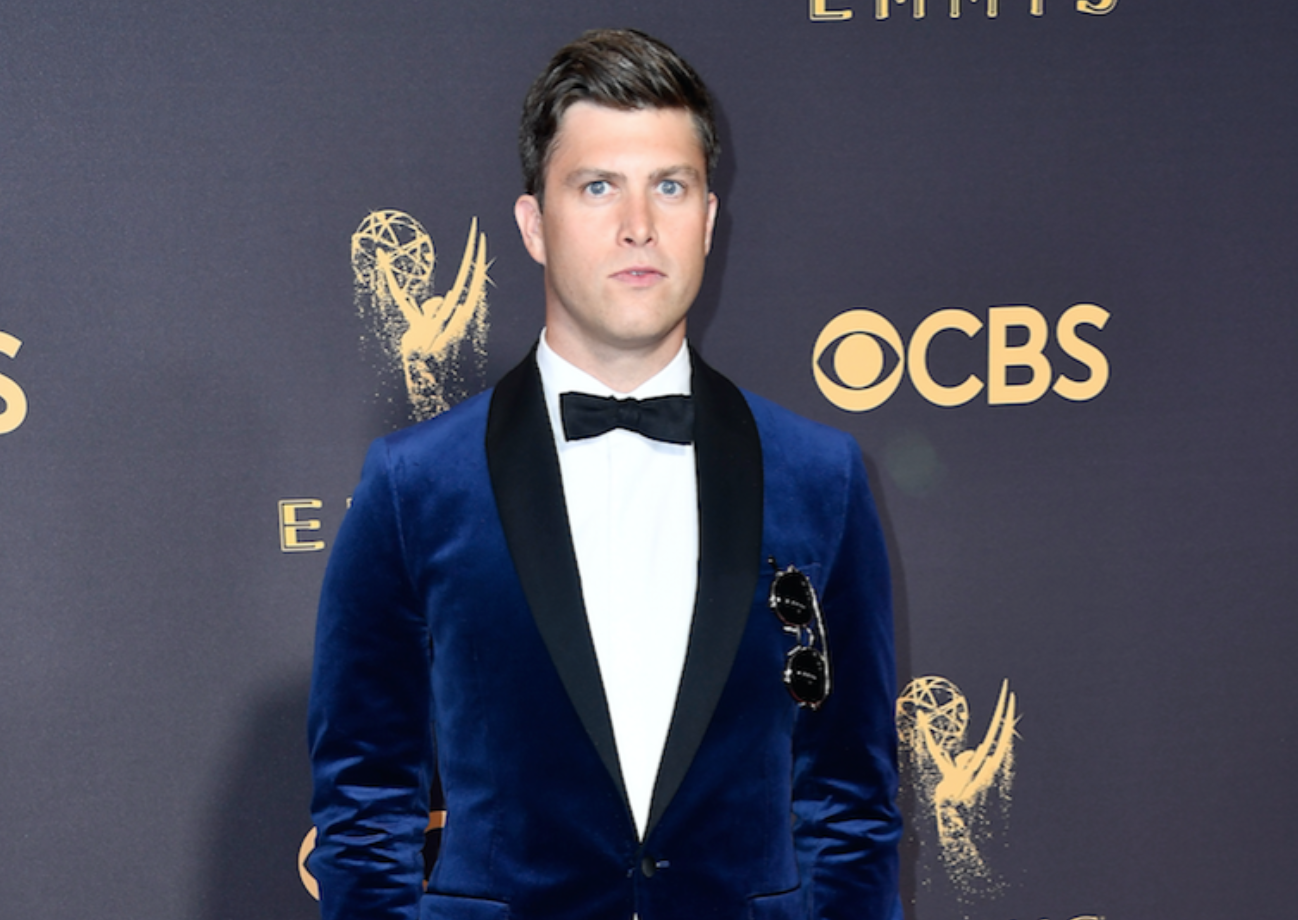 The 70th annual Primetime Emmy Awards' September 17 arrival is quickly approaching, but co-host Colin Jost has managed to diss all awards shows ahead of his Emmys hosting gig.
Jost, a Harvard University alum, was hired as a writer for Saturday Night Live (SNL) in 2005. He was later asked by executive producer Lorne Michaels to take over for late-night host Seth Meyers on the sketch show's "Weekend Update" desk in 2014, where he co-anchors with fellow Emmys co-host Michael Che. The Staten Island native has appeared in the romantic comedy How to Be Single and penned the screenplay for Staten Island Summer. He was once romantically linked to Parks and Recreation alum Rashida Jones, but he's now dating actor Scarlett Johansson.
In an interview with the Los Angeles Times on Tuesday, Jost and Che were asked whether or not they were "fond" of awards shows. Che recalled enjoying the MTV Awards as a kid. Jost, however, didn't sugarcoat his answer.
"I think most of the time they're way too self-serious and focused on things that 99% of the country doesn't care about," Jost, 36, told the Los Angeles Times. "At the end of the day, it's adults getting trophies. Why should that be taken seriously?"
Newsweek subscription offers >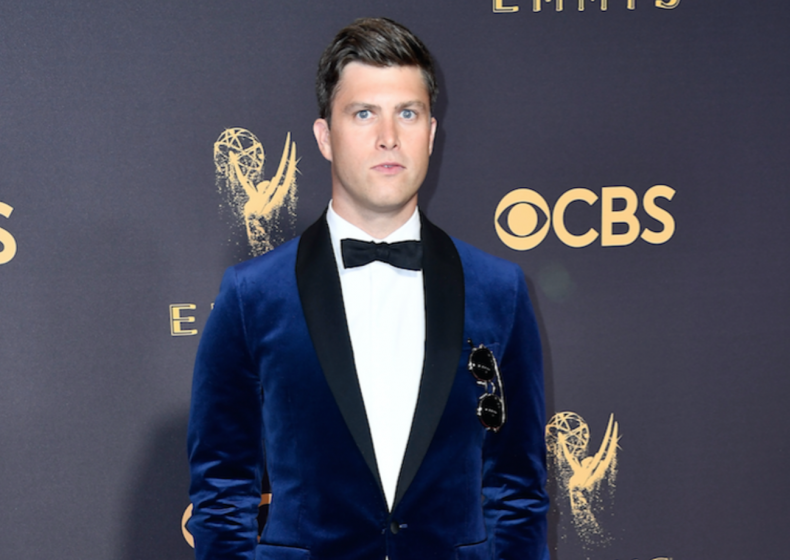 Jost continued to dive into his issues with awards shows. He called out the ceremonies practice of only recognizing projects that qualify as serious art, saying: "And remember when movies like Gladiator won Best Picture? Why can't good, fun things win and not just good artsy things? They're both good and the fun ones are sometimes a lot harder to make."
Like many, Jost was disappointed with the Emmys' failure to nominate actor Kyle McLachlan for his efforts in Twin Peaks: The Return. With the exception of David Lynch, the Showtime series was heavily overlooked by Emmys voters within all major categories. This is something that "flabbergasted" Jost.
"He played at least four different versions of Dale Cooper in the new Twin Peaks and was amazing at all of them," Jost explained to the Los Angeles Times. "The first Twin Peaks series got overlooked in the early '90s, and for 25 years people talked about how crazy it was that it got overlooked. And now the new series is going through the same exact thing!"
Newsweek subscription offers >
Jost's comments didn't sit well with some. Twitter users were quick to respond to the comedian's stance on awards shows. Many commenters, therefore, took it upon themselves to criticize Jost's taste in films and television.
Jost has discussed his game plan for the Emmys. In doing so, the SNL star suggested he and Che intend to veer away from political jokes.
"It is kind of fun for us to do something that is not political," Jost told Vanity Fair in a story published August 9. "The exciting part is to do things about television and that particular awards ceremony and make it, in general, less political than normal. There's a lot to celebrate in television right now. It's a very strong time."
Representatives for Jost have not immediately returned Newsweek's request for comment.
Who Is Colin Jost? 'SNL' Star Slams Awards Shows Ahead of Emmys Hosting Gig | Culture