Donald Trump To Colin Kaepernick: 'Find A New Country'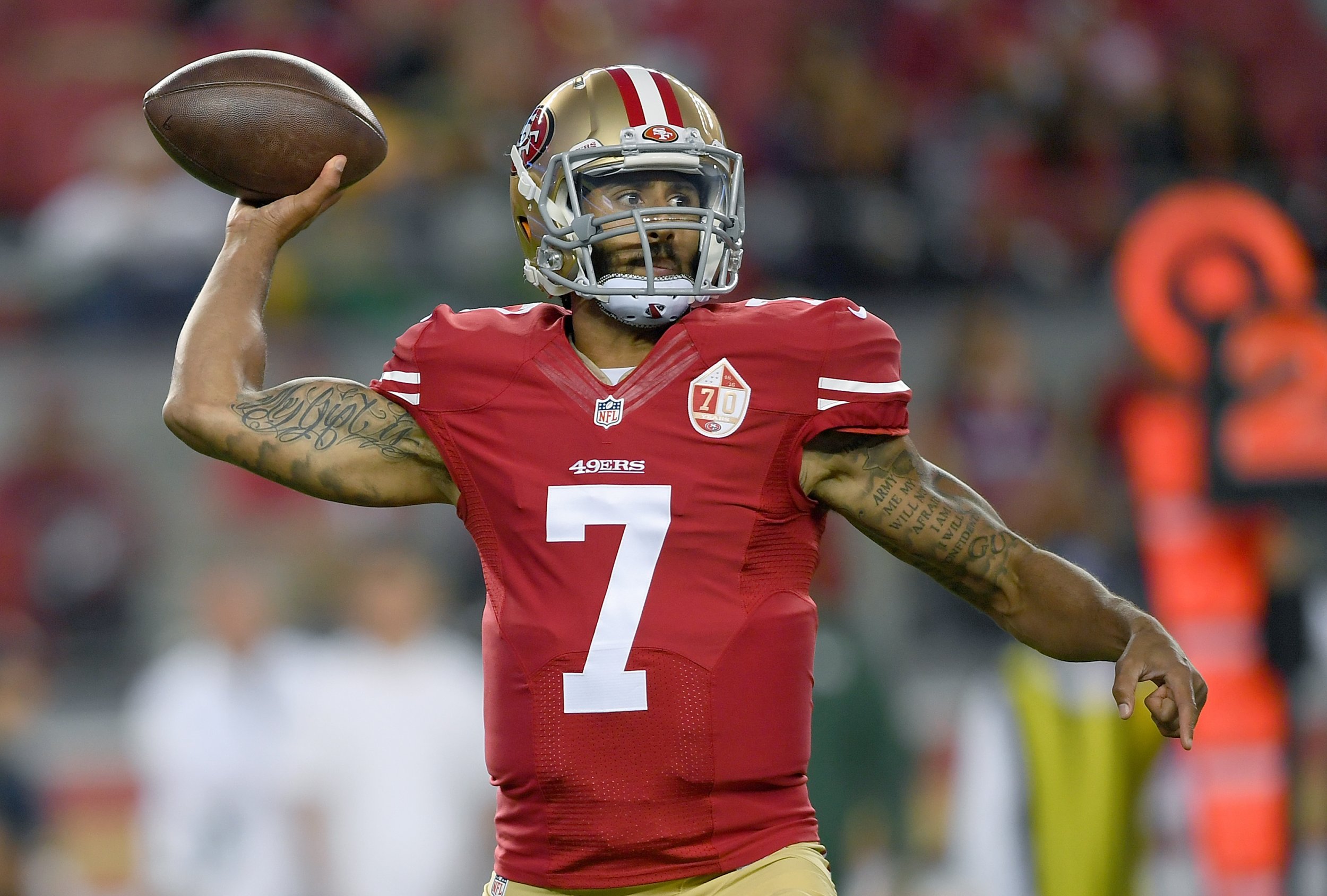 One of the most controversial gestures of the nascent National Football League (NFL) season drew a predictably controversial response from Donald Trump.
Colin Kaepernick, quarterback for the San Francisco 49ers, refused to stand for the Star Spangled Banner on Friday prior to the franchise's pre-season game against the Green Bay Packers, in protest at the spate of shootings of black youths in America by policemen.
"To me, this is bigger than football, and it would be selfish on my part to look the other way," Kaepernick told reporters. "There are bodies in the street and people getting paid leave and getting away with murder."
The response of Trump, the Republican nominee for U.S. president, was typically polarizing.
"I have followed it (the controversy) and I think it's personally not a good thing," Trump told The Don Monson Show. "I think it's a terrible thing, and you know, maybe he should find a country that works better for him. Let him try, it won't happen."
The 69-year-old is not the only high-profile figure to have criticized Kaepernick's gesture. Tennis professional John Isner, currently playing at the U.S. Open, called it "pathetic."
"I thought it was pathetic from him," Isner said. "The cause he was going for, fine by me. He could have found some other ways to present his voice there. A lot of NBA players have done it, and good on 'em."
Perhaps the most eloquent response came from John Harbaugh, coach of the Baltimore Ravens and brother to Kaepernick's former mentor in the Bay Area, Jim.
Invoking Voltaire, Harbaugh said: "I may not agree with what you say, but I'll defend until death your right to say it.
"That's a principle that our country is founded on. I don't think you cannot deny someone the right to speak out or mock or make fun or belittle anybody else's opinion."