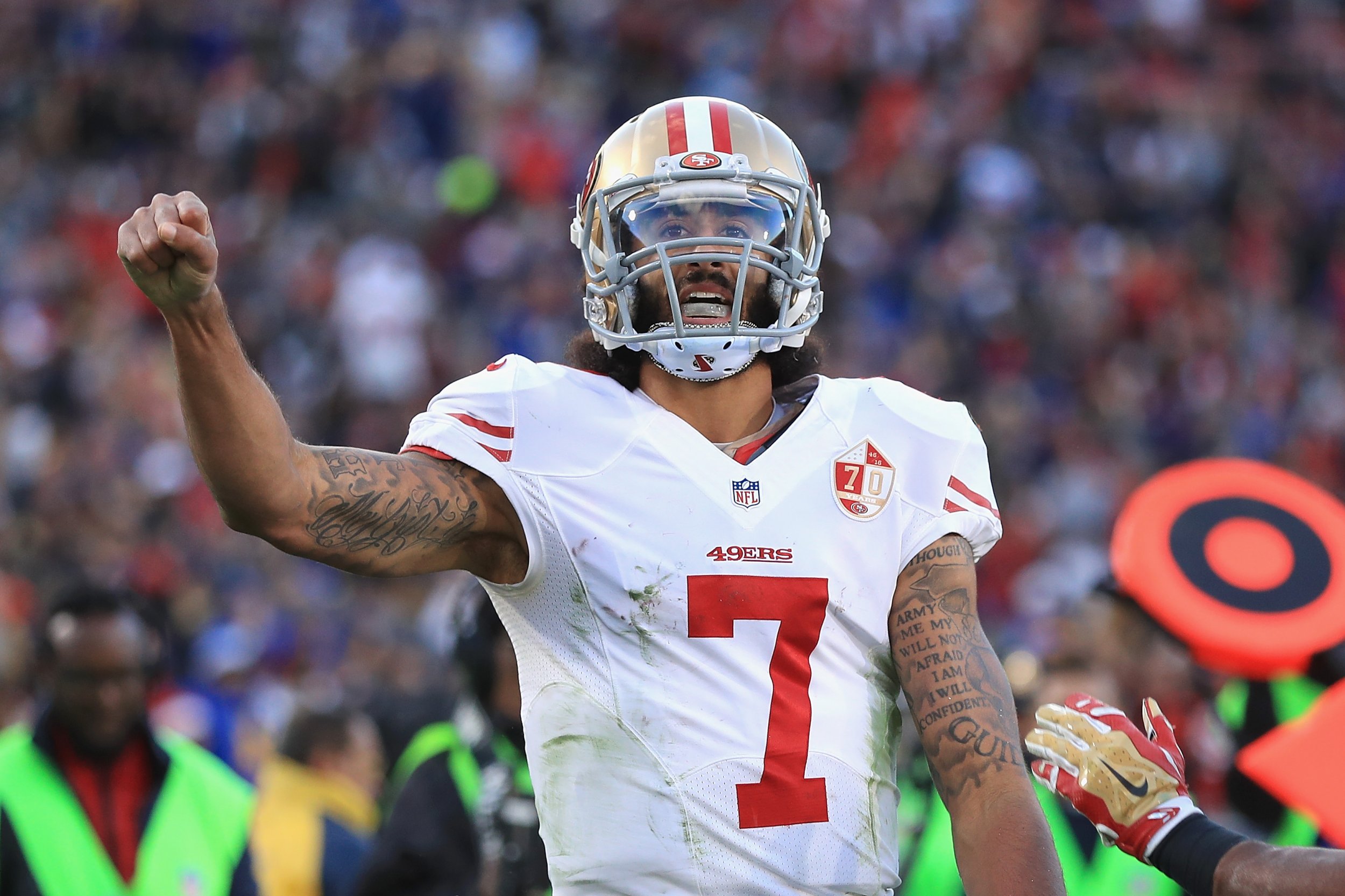 Midway through the season, injuries have begun to defoliate the National Football League quarterback tree (it is fall, after all). Carson Wentz is still around, but Carson Palmer is out. What remains is Tom Brady and a bunch of dudes who haven't even scored a "Skip Ad' deal on YouTube yet.
The Shield is under siege. Two-time MVP Aaron Rodgers of the Green Bay Packers is on the shelf until at least Week 15 due to a broken collarbone. Putative Rookie of the Year Deshaun Watson of the Houston Texans tore his anterior cruciate ligament during practice Thursday and is shelved for the season. (Tune in Sunday night when NBC's Al Michaels posits that the Texans are having a worse week than Kevin Spacey.) Former number-one overall pick Andrew Luck of the Indianapolis Colts is also sidelined for the remainder of 2017 with a bum shoulder. It's as if the inmates are running the infirmary.
The situation is dire. Earlier this week, the phrase "Botched A.J. McCarron Trade" entered the sports lexicon and apparently the botcher was the buyer, not the seller. Seriously. McCarron, you may recall, is the former Alabama quarterback whose major claim to fame is having a girlfriend (now wife; give McCarron that much...it's still his only notable pass completion) who overshadowed the 2013 BCS national championship game.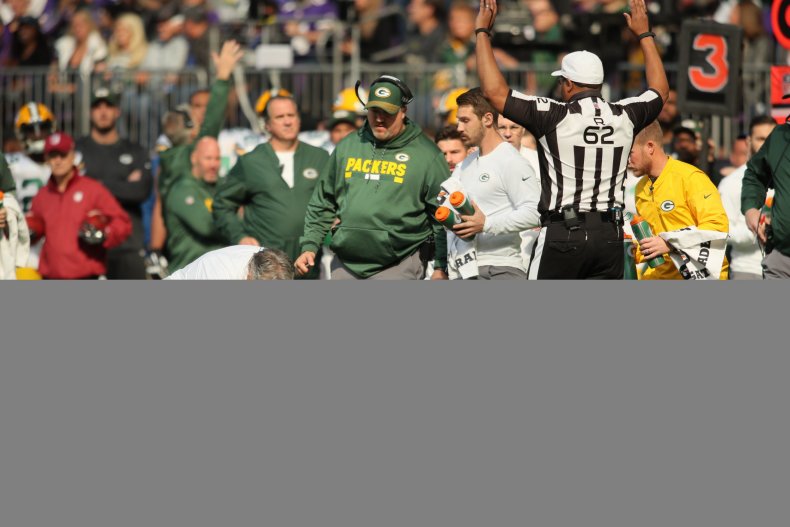 Meanwhile, NFL general managers summon unknown replacements to audition for QB vacancies: Mike Bercovici, Josh Johnson, Shane Falco, Connor Shaw, Matt Barkley. All of them have either worked out for NFL teams this week and/or been added to rosters. All but one: Shane Falco, the picket-and scrimmage-line crossing character Keanu Reeves played in The Replacements, but did that even register as you glanced at the list?
Quarterbacks are falling. Ratings also are falling: down 7 percent through the first eight weeks of the season as compared to 2016, when the ratings dropped 8 percent from the season before. Something must be done, both about the dearth of worthy quarterbacks manning the position (sit back down, Peyton) and the ratings plunge. And we have just the solution to fix all ills: The Kaep Crusader.
Yes, Colin Kaepernick, who turned 30 years old on Friday, remains completely available. Kaep may no longer be in vintage 2012 condition, when he led the San Francisco 49ers to the Super Bowl. But would he really be any worse than Mike Bercovici, who has not yet thrown his first NFL pass?
And even if Kaepernick were worse than Bercovici or Blaine Gabbert or Drew Stanton, who cares? Those are the three dudes the Arizona Cardinals have at quarterback in place of Palmer. Stanton will likely start on Sunday when Arizona visits the 0-8…wait for it...San Francisco 49ers! That's right, Kaep's former team is winless without him this year; but obviously, they're better off.
Does anyone at the league's offices on 52nd and Park Avenue possess a marketing degree? Roger Goodell needs to get on the phone and order the Cardinals to sign Kaepernick and play him on Sunday versus his winless former team (who just traded for someone named Jimmy Garoppolo because their own passers are so putrid). Who cares if Kaepernick completes a pass? America will watch.
Yes, America will watch for the same reason an oft-bankrupt billionaire is president: because America loves to rubberneck a roadside fire, and the higher the flames, the longer we linger. Some of you admire Kaepernick for standing up for his principles (ironically, by not standing up). You'll watch. Some of you loathe Kaepernick because he is patient zero for these "sons of bitches" who are "running the prison." You'll watch, too. It's known as hate-watching, and it brings just as many eyeballs to the screen, if not more.
Colin Kaepernick suiting up against his former team in his former stadium two days after his 30th birthday would be the most enticing NFL game this season. Imagine if he were to take a knee during the anthem and if he were to take another knee on the game's final play. The only thing better would be if the Kaep Crusader suited up for the 49ers who 86ed him after last season.
Maybe next Sunday.
About the writer
John Walters is a writer and author, primarily of sports. He worked at Sports Illustrated for 15 years, and also at NBC Sports where he won two Sports Emmys for his on-air writing at the Athens and Beijing Olympics. He has also worked at AOL Fanhouse and The Daily, as well as waited at a popular Manhattan steakhouse. Walters is the author of The Same River Twice: A Season With Geno Auriemma and the Connecticut Huskies. He is the founder of mediumhappy.com, a pop culture blog that he updates daily. He holds a B.A. from the University of Notre Dame, where he studied pre-med and rowed crew.