Twitter Reacts to Colin Kaepernick's Announcement of Upcoming NFL Workout
Reports surfaced Tuesday afternoon that NFL executives had been sent invitations to see former NFL quarterback Colin Kaepernick in a private workout this Saturday in Atlanta. A few hours afterwards, Kaepernick said he had just been informed of the workout.
Kaepernick, who hasn't played in the NFL since 2016, rolled out a tweet Tuesday night after multiple media outlets announced his workouts, including one of the first reports from Newsweek.
"I'm just getting word from my representatives that the NFL league office reached out to them about a workout in Atlanta on Saturday. I've been in shape and ready for this for 3 years, can't wait to see the head coaches and GMs on Saturday," Kaepernick wrote.
There were some who thought Kaepernick going back to the NFL was great, but then others weren't so kind. Kaepernick, now 32, was the backup quarterback for the San Francisco 49ers when he began kneeling during the national anthem at NFL games during the 2016 preseason to raise awareness to social injustice, police brutality in black communities and racial inequalities. That year was his last to play in the league.
There were many people who despised Kaepernick's return to the league, including a guy who allegedly punched walls hard enough to scare something from his dog.
"Colin when I heard you were working out I literally got so mad I punched a hole in the wall. It scared my dog so badly he peed all over the floor. Thanks a lot, you'll never end racism."
"No one in the @NFL, league or team, wants you around because you're no longer a QB," this follower wrote. "You're trying to use the "racism" tool to mask truth that 1) The game surpassed you a few years ago and that's why you weren't excelling and 2) You're no longer relevant as a QB or activist."
Not sure if this was meant for good or bad intentions, but one follower said, "Wish you were a Raider."
Another asked about the initial protests about brutality, and if it even mattered anymore.
"What about the anthem? Police brutality? Systemic racism? Did the mission change?"
Then again, there were many who pulled for Kaepernick and his pending workout for a return to the NFL.
"Show 'em what you got Kap! Regardless of the outcome of Saturday you inspire so many with your bravery and conviction."
This school teacher fully supported Kaepernick.
"Thank you for kneeling. I'm an old, white lady school teacher in an urban district. You kneel for most of my students. I have so much respect for you."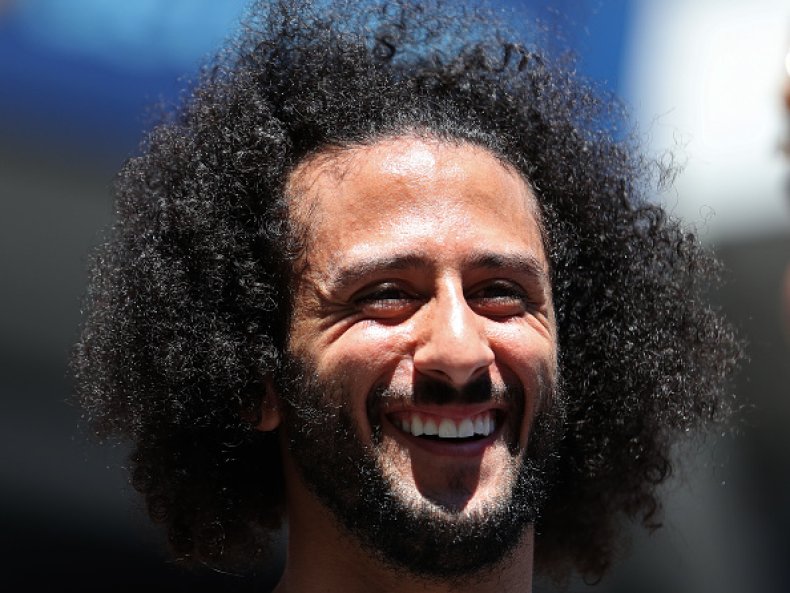 Twitter Reacts to Colin Kaepernick's Announcement of Upcoming NFL Workout | Sports