Colin Kaepernick Visited Inmates at Rikers Island, Correction Officers Union Feared He Might Incite Attacks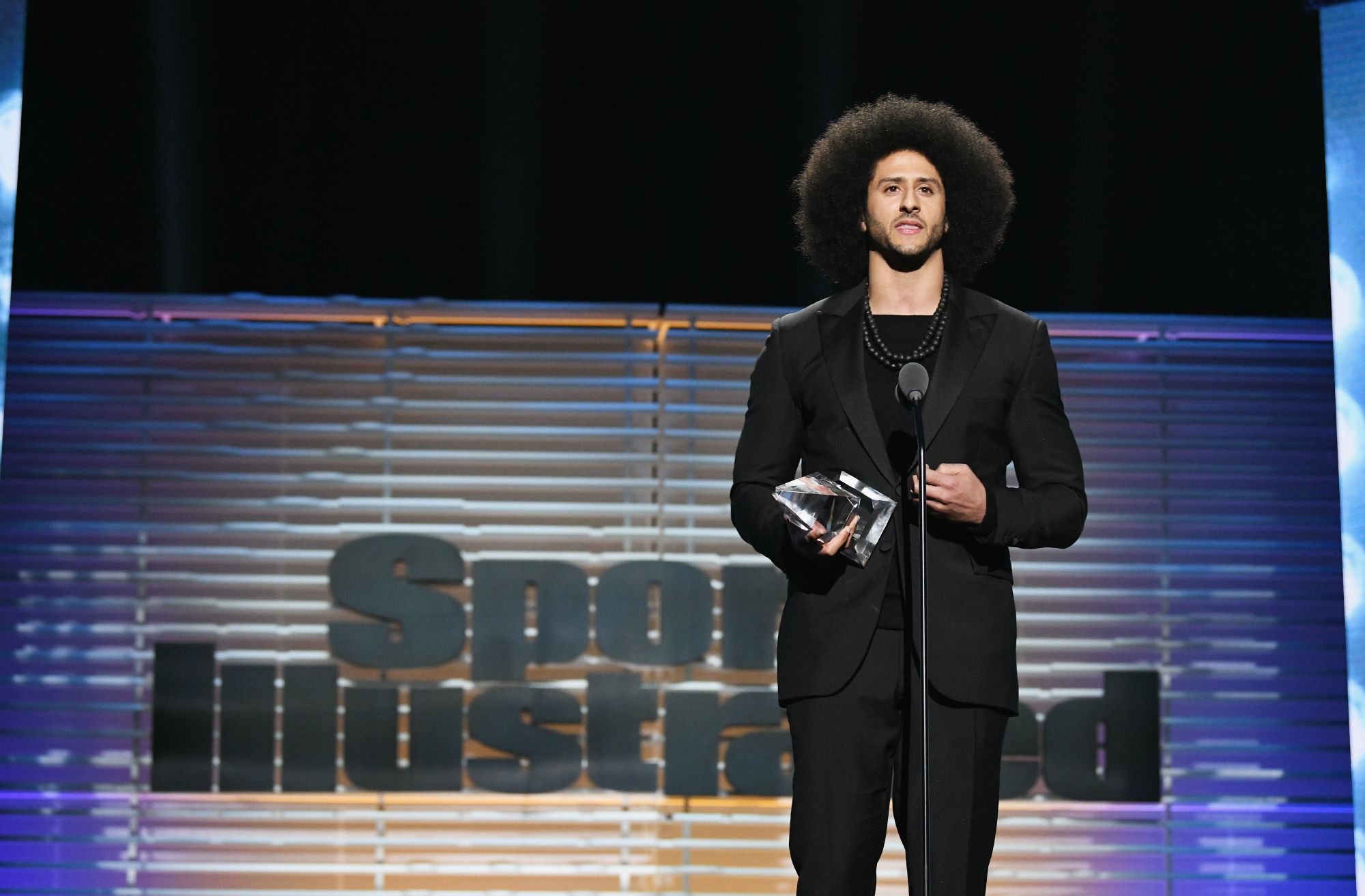 A visit by Colin Kaepernick to Rikers Island sparked outrage Tuesday after a union representative for corrections officers said his presence could incite rioting.
Kaepernick was visiting inmates at the George Motchan Detention Center on Rikers to promote a rehabilitation program for convicted felons after they get out of prison.
However, Elias Husamudeen, president of the Correction Officers' Benevolent Association, spoke out against Kaepernick's visit Tuesday, telling the New York Daily News the former San Francisco 49ers' visit would send the wrong message to prisoners.
"This will only encourage inmates to continue to attack Correction Officers at a time when we need more protection," said Husamudeen.
In 2016, Kaepernick gained fame for silent protesting against police brutality and racial injustice by kneeling during the national anthem at NFL games. His actions were rebuked by President Donald Trump in September. Seemingly referring to Kaepernick, 30, Trump called on NFL team owners to fire "son of a bitch" players who protest during the anthem. The president's remarks received widespread condemnation throughout the NFL and other sports and led to hundreds of players protesting during the national anthem during games in September through November.
The union's leaders pointed to Kaepernick wearing socks depicting police officers as pigs at a 49ers training camp last year. At the time, the football player said the socks were meant to represent "rogue cops" who abuse their positions of power and create "an environment of tension and mistrust" in society.
Husamudeen told the Daily News that Kaepernick's visit could endanger officers and criticized New York Mayor Bill de Blasio. "Once again, correction officers find themselves caught in Mayor de Blasio's political con-game. This is yet another brazen display of the hypocrisy of this mayor who pretends to support us in public, yet does everything possible to jeopardize our security in private," he said.
A spokesperson for the New York Correction Department said Kaepernick's visit was intended to "share a message of hope and inspiration."
Last week, Kaepernick received Sports Illustrated's Muhammad Ali Legacy Award for his activism. The award was presented by pop star Beyoncé.
"Colin took action with no fear of consequence or repercussion, only hope to change the world for the better. To change perception, to change the way we treat each other, especially people of color," said the singer.