Colin Kaepernick #ImWithKap Jerseys Sell Out in Record Time
A series of football jerseys sporting a message of support for Colin Kaepernick sold out in record time earlier this week.
On September 10, the former San Francisco 49ers quarterback announced #ImWithKap jerseys would be available on his website, with proceeds going to the Know Your Rights Campaign. Initially, Kaepernick said 20 percent of sales would go to the foundation, but a second post on Instagram indicated the foundation would receive all proceeds.
Kaepernick founded the Know Your Rights Campaign as a "free campaign for youth to raise awareness on self-empowerment."
The jerseys, which carried the former NFL quarterback's name and number on the back, were available for $174.99 for adults and $99.99 for kids. They sold out within a few hours.
"Thank you to each and every one of you that have supported this journey," Kaepernick said in a post on his Instagram page.
"The Official Limited Edition #IMWITHKAP jersey released today instantly sold out!"
The 30-year-old had been thrust back in the spotlight over the last week, after Nike unveiled Kaepernick as one of the faces for its "Just Do It" 30th-anniversary campaign.
"Believe in something. Even if it means sacrificing everything," read the slogan under a black-and-white picture of the former 49er.
Since Nike unveiled the campaign, it has been subject to a backlash on social media, with Twitter users posting videos of their burning their Nike sneakers to protest against the choice of Kaepernick as lead testimonial.
President Donald Trump also touched on the #BoycottNike campaign, warning the sporting apparel giant would suffer a sharp decline in sales as a result of its actions. Trump also criticized the campaign for "sending a terrible message."
Conversely, however, the campaign also received plenty of support, both from high-profile figures such as LeBron James and from customers who vowed to buy more Nike apparel to support the company's decision to choose Kaepernick as the face of the campaign.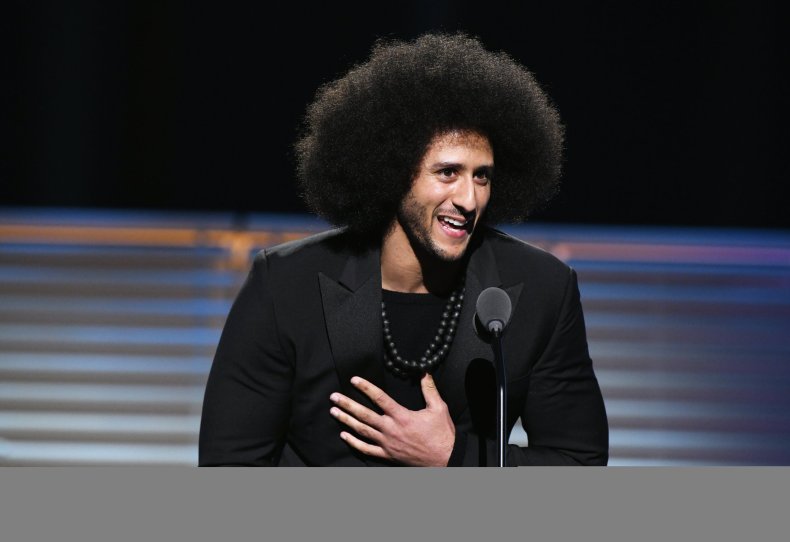 James, who featured in the campaign alongside Serena Williams, New York Giants wide receiver Odell Beckham Jr. and Seattle Seahawks linebacker Shaquem Griffin, was firmly in the camp of those supporting the multinational.
"I stand with Nike, all day, every day," James, a four-time MVP, said on Thursday during his acceptance speech for an award at Harlem's Fashion Row, as reported by Associated Press.
According to research conducted by YouGov, whose findings were compiled by Statista, almost half of recent Nike customers have a positive view of Kaepernick, a percentage that falls to 34 among the general public.