Colin Kaepernick's Lawyer Says He Can Prove NFL Team Owners Colluded Against His Client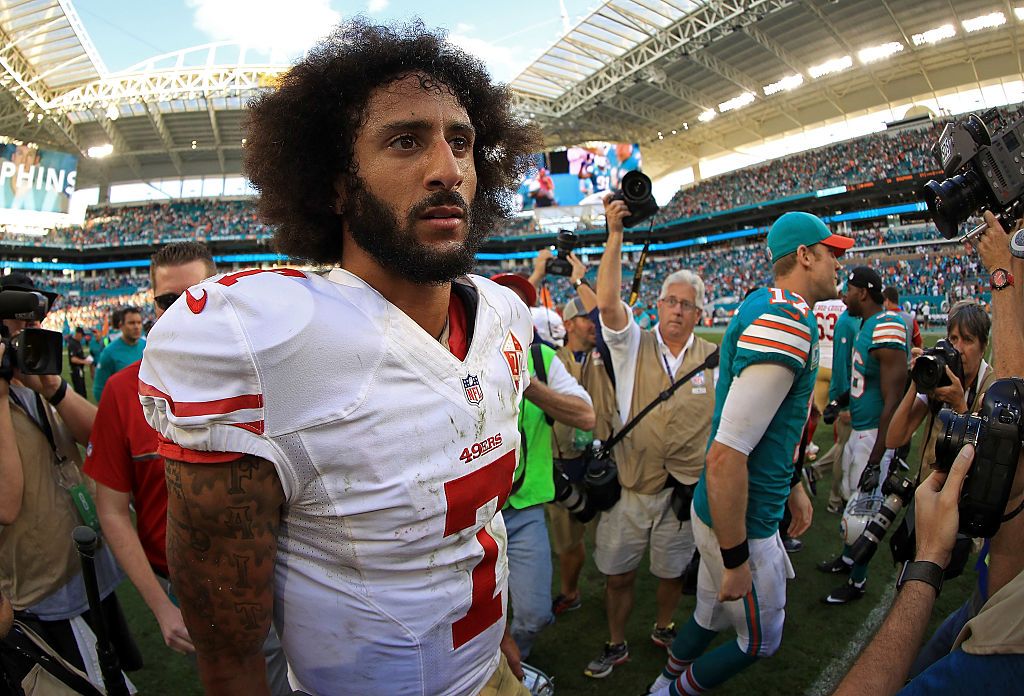 Colin Kaepernick's lawyer says he will prove NFL team owners conspired against his client, keeping the former San Francisco 49ers quarterback out of work for the last 231 days.
Lawyer Mark Geragos predicted that his legal team will be able to get NFL team owners to admit they colluded to deny Kaepernick a spot on a roster.
"There are people who are not going to lie," Geragos told CNN's Anderson Cooper Tuesday night. "They are going to tell the truth, and they're going to say what happened. They were told, 'No, you're not going to hire him.'"
Geragos called that "the smoking gun" of the case of the controversial quarterback, who led NFL's anti-police brutality protests last year before opting out of the final season of his contract with the 49ers in March. He has been unemployed since.
On Sunday, some seven months later, his legal counsel filed a grievance against the NFL for collusion. But it's unclear if the teams conspired; a number of NFL owners have admitted they oppose Kaepernick's political views, but proving collusion is no easy task. According to analysis from Sports Illustrated, it seems likely many NFL team owners made the decision not to sign Kaepernick on their own, without the input of any other team owners.
In May, Giants owner John Mara told reporters a deluge of Giants fans had threatened to stop attending games if he hired a player who took a knee during the national anthem. Kaepernick's protests, he said, were the reason the Giants didn't consider signing him.
"All my years being in the league, I never received more emotional mail from people than I did about that issue," Mara said at the time. "'If any of your players ever do that, we are never coming to another Giants game.' It wasn't one or two letters. It was a lot."
To make a stronger case for himself, Kaepernick needs evidence that at least two NFL teams colluded to keep him unemployed. That evidence could take the form of any kind of written communication or a sworn testimony. No team is legally obligated to sign Kaepernick, after all, though many have pointed out that the unemployed QB is far more talented than other starters in the league—which suggests collusion.
Kaepernick wasn't invited to a quarterly NFL meeting this week, which included discussion about the league's policy on players standing for the national anthem. According to Sports Illustrated, several other players who have participated in NFL protests were in attendance. Kaepernick was not.
"Other players wanted him present and have asked that he attend the next meeting with the goal of forging a lasting faithful consensus around these issues," Geragos said. "Mr. Kaepernick is open to future participation on these important discussions."
President Donald Trump would happily accept credit for Kaepernick's continued unemployment. At a March rally in Louisville, Kentucky, he told the crowd he'd read that NFL owners didn't want to hire Kaepernick for fear of getting a "nasty tweet from Donald Trump."
"Do you believe that?" Trump said. "I said, 'If I remember that one I'm gonna report it to the people of the Kentucky because they like it when people actually stand for the American flag.'"
Trump has continued his war against NFL protesters, declaring that players who take a knee to protest police brutality are "sons of bitches" who should be fired.