Collector Discovers His 'Fake' Coin Is Rare California Gold Rush Piece, Worth Millions
One coin collector now knows it's always worth getting a second opinion after a piece he was once told was a fake, ended up being valued at millions of dollars.
The man from New England, who wishes to remain anonymous, had shown his 1854-S Half Eagle $5 coin to other collectors, trying to assess whether it was indeed produced by the San Francisco Mint at the height of the California Gold Rush.
But given that it only three such coins were believed to have survived, he was told that it was likely to be counterfeit. Unconvinced, he took the advice of another dealer, and brought it to the Numismatic Guaranty Corporation (N.G.C), the world's largest rare coin authentication company.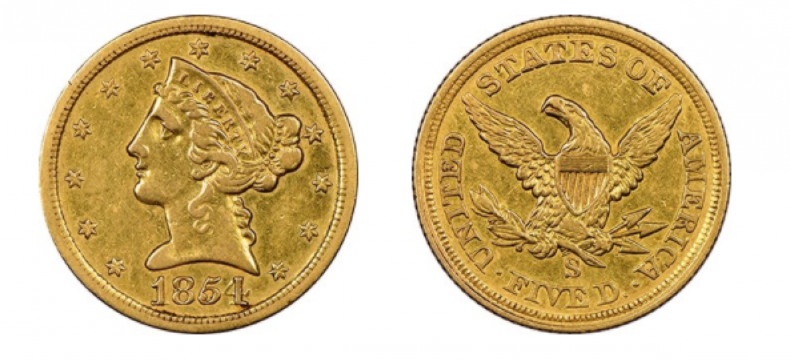 The experts there compared it to the three coins known to remain in existence. "He was stunned when we informed him that it is a genuine, multimillion-dollar, rare coin," N.G.C. chairman Mark Salzberg told PR Newswire.
"It's like finding an original Picasso at a garage sale. It's the discovery of a lifetime," he added.
Only 268 of the coins were struck at the mint. Of the three thought to be left, one is in the Smithsonian Institution in Washington D.C., another is owned by a family in Texas and the third has not been spotted since it was stolen from the wealthy DuPont family in Florida, 1967.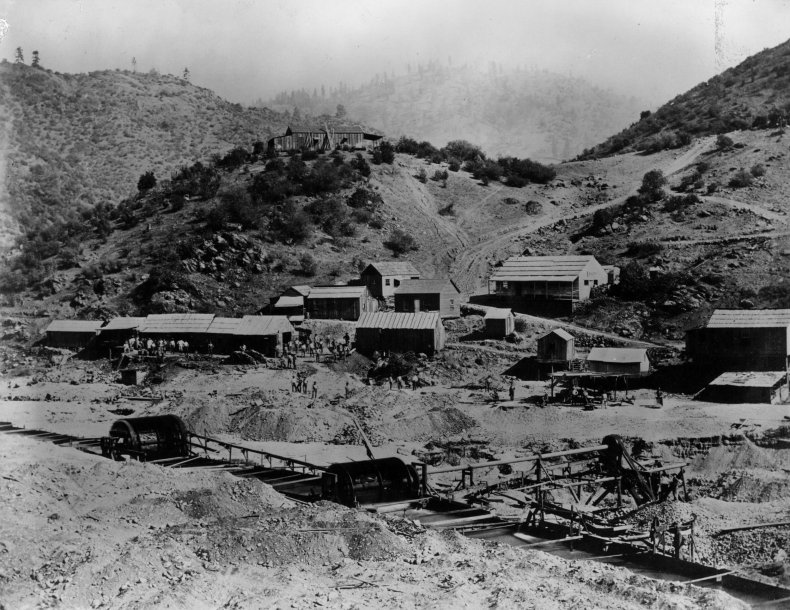 Close examination ruled out it being the stolen coin and it was discovered to be the genuine article, after getting help from the Smithsonian which provided high resolution images of the piece for comparison.
"Our initial reaction on examining the coin from New England was utter disbelief that a rarity of this magnitude could still be discovered in this era. But upon seeing the coin in person for the first time it was apparent that the coin is genuine," said N.G.C. President Rick Montgomery.
While there are no details on how the owner obtained the coin, he is now looking at putting it up for auction. Borris Tavrovsky, a co-owner of Oxbridge Coins in San Francisco, told SF Gate that it was likely to be worth between $3 million and $4 million.
Jeff Garrett, Senior Editor of A Guide Book of United States Coins, said the 1854-S Half Eagle was one of the first coins that came out of the California Gold Rush from the U.S. Mint in San Francisco.
"It's always exciting when something like this appears. It's stunning that a coin of this magnitude could come out of the woodwork," he said, according to the N.G.C. website.