California Colleges Have to Disclose if Applicants Tied to Donors, Alumni Get Special Treatment
While it's common knowledge that knowing people connected to a school can boost an application, universities and colleges in California now have to disclose if they give preferential treatment to those applicants.
On Friday, California Governor Gavin Newsom signed assembly bill 697 into law. California Senators passed the bill, sponsored by Assemblyman Phil Ting, in August and the Assembly followed suit in September.
"We must strive for a level playing field in the college admissions process, so there can be equal opportunity for all," Ting said in a statement on Friday. "We should know how prevalent donor and alumni-based preferential treatment is in California so we can compare that to the amount of state-funded benefits, like Cal Grants, flowing toward the school."
Months before Ting's bill passed, dozens of parents were indicted for paying large sums of money to facilitate their children's acceptance to college. Among those named in the FBI operation dubbed "Varsity Blues," was businessman Robert Zangrillo, who allegedly paid thousands of dollars to have his daughter admitted to the University of Southern California (USC).
His legal team submitted a motion to obtain documents from the school related to students who applied to admission around the time a parent donated, seemingly trying to show how money influences admissions.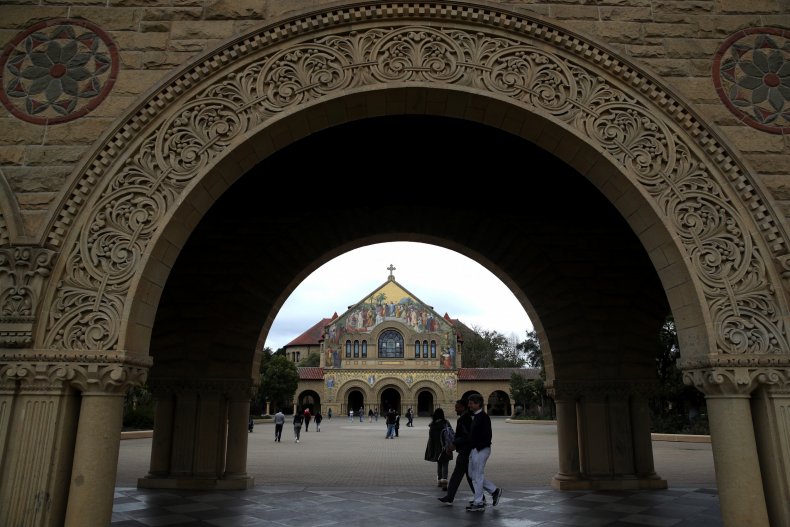 However, several attorneys noted to Newsweek that the major difference between being a donor to the school and actions allegedly taken in the college admission scandal was where the money went.
"If they had given $500,000 directly to USC and said, 'We're going to make a donation of $500,000, we would like you to give real consideration to our daughter,' that is done all the time," Richard Watts, attorney and author of Entitlemania: How Not to Spoil Your Kids, and What to Do if You Have, told Newsweek.
Thanks to Newsom's signature, beginning in 2020 and continuing through 2024, colleges and universities that qualify for the Cal Grant program will submit reports about preferential treatment to applicants who have a relationship with a donor or alumni.
Cal Grants are awarded to students to help finance their education without the obligation of paying the money back. Funds can be used at the University of California, California State University, California community colleges, and qualifying independent and career colleges or technical schools. Both USC and Stanford University, which were named in the college admission scandal, were eligible for Cal Grants for the 2019-2020 school year.
If a school does give preferential treatment to certain applicants, they must submit additional information. Schools must note how many applicants didn't meet admission standards but were admitted, those who accepted their spot, and those who enrolled. Schools also have to identify how many applicants with ties to donors or alumni met the requirement for admission.
Ting's bill was the first that aimed to reform the college admission process to reach Newsom's desk since the college admission scandal.