No, Bribes Outlined in College Admission Scandal Aren't The Same As Donating to University: Lawyers
Some of those implicated in the college admission scandal have pointed out similarities between the payments they're accused of making and those who donate to schools. It's unclear if blurring the line could work in a courtroom, but lawyers identified one major difference: where the payment went.
Making a hefty donation to a college or university is a legal – and relatively prevalent – way for rich parents to help nudge their child's college application toward acceptance. An unfair system, sure, but higher education institutions are businesses and money keeps the lights on, so many schools have entire offices and personnel dedicated to generating and managing donations.
"You can look back on college admissions and preferential treatment for donations forever. That's been going on forever," Richard Watts, attorney and author of Entitlemania: How Not to Spoil Your Kids, and What to Do if You Have, told Newsweek. "You may not like it and we may not like it and the public may not like it, but it's a private university and they're entitled to do that."
In June, the legal team for Robert Zangrillo, a father indicted in the college admission scandal, filed a motion to force the University of Southern California to produce documents related to students who applied for admission around the time their parent made a financial donation. Zangrillo was accused of paying $250,000 to facilitate his daughter's admission to the University of Southern California (USC) and the records seemingly aimed at showing the extent of money can bolster an application.
Attorney Bryan Sullivan questioned the validity of the connection, relating it to the laws of the road. Everyone may speed, but it doesn't mean a driver can't get pulled over. The motion claimed the information would likely be admissible during the trial and Sullivan agreed that in this case, the judge might allow it.
On Thursday, USC filed a motion of its own to quash the subpoena, criticizing it for being overly broad and requiring an "unreasonably time consuming and expensive" effort to compile.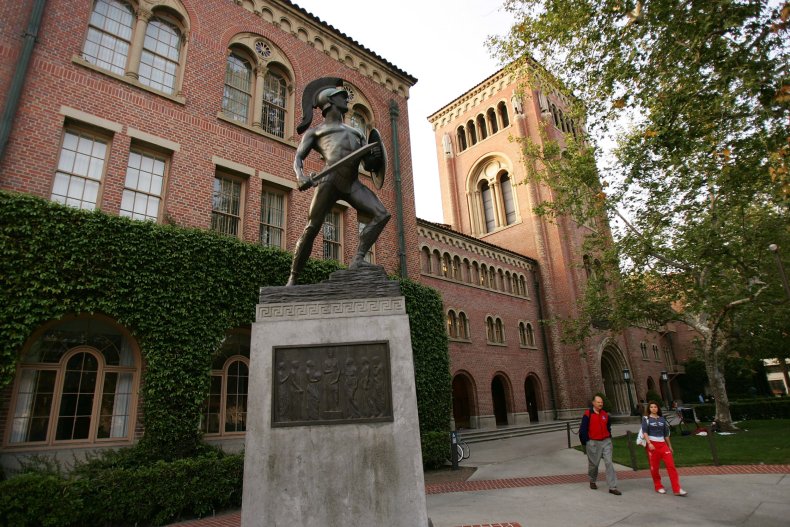 Watts said whether USC let unqualified students in after a donation was made was irrelevant to the case. Although no one wants to hear it, the university can do whatever it wants within the confines of the law. The major difference between those donations and the claims made in the college admission scandal indictment is that the money wasn't given directly to the school.
"If they had given $500,000 directly to USC and said, 'We're going to make a donation of $500,000, we would like you to give real consideration to our daughter,' that is done all the time," Watts said.
Nat Smitobol, a master admissions counselor at IvyWise, noted that if the donation was made to the school, it wouldn't have guaranteed admission, but it also wouldn't have been illegal.
The task of managing donations often falls on the shoulders of a college's Development Office and Smitobol said it's rare for a wealthy family to reach out on their own. Often, a development officer from an organization that the family's already donated to will reach out to the development office of the college.
Adam Citron, senior counsel at Davidoff Hutcher & Citron LLP, explained that yes, there's a gray area regarding schools giving advantages to students whose parents have the means to donate, but it wasn't a definitive quid pro quo as a bribe is, which is what prosecutors claimed the "Operation Varsity Blues" parents did. However, that's not to say drawing similarities between the two couldn't work in a courtroom.
"I do think they could persuade a jury by saying, 'Yes, I did it this way, however, it's the same as when someone donates a library and they get their kid into school so what's the difference?'" Citron said. "However, if it did work and the jury finds them not guilty and evidence like that is admitted at trial, the prosecution would have a very strong appeal."
Instead of focusing on the fact that money has swayed the application of other students, if one of the defendants were his client, Sullivan said, he would shift criminal liability to Rick Singer, the "mastermind" of the plan. The narrative he would tell was the client hired a college admission consultant, who suggested making a significant donation, so the person gave him the money, assuming he was doing everything properly.
"Operation Varsity Blues" reignited conversations about the uneven playing field of the admission process. In an attempt to curtail it from happening in the future, higher education institutions implemented additional checks and balances and legislators proposed changing the law.
In March, shortly after news broke of the scandal, California Assemblyman Phil Ting proposed a bill that would withhold federal financial aid from colleges and universities that give preference to applicants with ties to alumni or donors. However, after opposition from private non-profit colleges and universities, Ting amended the bill to withhold funding only if the school failed to provide data on the number of legacy students who were admitted without meeting the college's standards.
"Unless we all decide, as a society, that colleges are not going to be business institutions there's not a way that this can actually change," Smitobol said. "The development channel has to be there in order for the college to operate."