After Admissions Scandal, California Colleges May Have to Say If Applicants Tied to Donors, Alumni Get Special Treatment
A bill headed to Governor Gavin Newsom's desk will require colleges in California to disclose how they treat applicants with connections to alumni or donors.
After news of "Operation Varsity Blues" broke in March, California legislators introduced several bills aimed at reforming the admissions process and leveling the playing field. Assemblymember Phil Ting's bill, AB 697, which require colleges to share information about their admissions process, was approved by the State Assembly on Tuesday.
The bill was then sent to Newsom, who will have until October 13 to act on it. If signed into law, it would go into effect on January 1.
"Operation Varsity Blues," also dubbed the college admission scandal, was an FBI operation that resulted in the arrest of dozens of individuals. Among the parents accused of engaging in fraudulent measures to aid their children's admission to college were actress Lori Loughlin and businessman Robert Zangrillo.
During her latest court appearance, Loughlin's attorney claimed his client thought the payment to Rick Singer, who pleaded guilty, was a legitimate donation. Zangrillo's legal team also raised questions about the line between his alleged payment and donations to schools. They filed a motion in court to obtain documents from the University of Southern California related to students who applied for admission near the time a parent made a donation.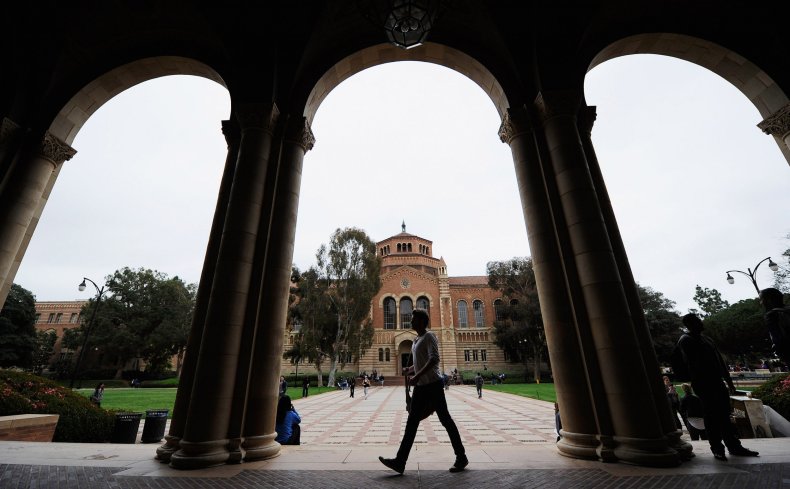 Under Ting's bill, colleges and universities that qualify for the Cal Grant Program will have to report any preferential treatment that's given to applicants during the admissions process because of the prospective student's relationship to a donor or alumni. Reports would be submitted on a yearly basis from 2020 through 2024.
If preferential treatment is given, a further breakdown would be required, including the number of applicants who did not meet admission standards, but were offered a spot, accepted and enrolled at the institution. The report would also have to include information on the number of applicants connected to donors or alumni that met admission standards.
"If we're allowing CalGrants and other state-funded benefits to go toward a school, we need to ensure every applicant has a level playing field during the application process," Ting said in a statement.
Cal Grants are given to students to help finance their education without the obligation of repayment. Students who apply by the deadline and meet eligibility, financial and GPA requirements can use the grant money at the University of California, California State University, California community colleges and qualifying independent and career colleges or technical schools.
Both Stanford University and the University of Southern California, which admitted children of parents indicted in the scandal, were listed as eligible Cal Grant schools for the 2019-2020 year.
During Tuesday's vote, the bill passed unanimously with 66 votes in favor. A previous State Senate vote wasn't unanimous but had an overwhelming amount of support with 28 votes in favor and only five opposed.
If signed into law, Ting's bill would be the first piece of legislation aimed at college admissions reform enacted in California, according to the assemblyman.