This Won't Be the Last 'Varsity Blues' College Admission Scandal, Former Admissions Officer Says
While the college admissions scandal made schools nationwide examine their policies and enact preventative measures, Amy Goodman, a former admissions officer, wouldn't be surprised if another "Varsity Blues" type of scandal came to light.
When news broke of "Operation Varsity Blues," Goodman, a former associate director of admissions at Bucknell University, was surprised to read about the lengths parents went to in aiding their child's admission to college. Some allegedly had their kids' athletic profiles falsified; others had exam scores altered; all were accused of paying exorbitant sums of money for the help.
The scandal reignited conversations about the uneven playing field of the college admissions process and prompted lawmakers to propose bills aimed at implementing preventative measures. It also didn't take long for Hollywood to capitalize on the scandal and on Monday, Lifetime announced actors Penelope Ann Miller and Mia Kirshner would star in The College Admissions Scandal movie.
Other loopholes in the college admission process have been discovered, including parents giving up custody of their children to obtain financial aid, and Goodman told Newsweek she wouldn't be surprised if people uncovered more scandals.
"I don't think this is going to be the last 'Varsity Blues' scandal but I do believe without a doubt coaches and universities and parents and students are going to see this as a positive in terms of safeguarding their admissions process versus what it was before," Goodman said.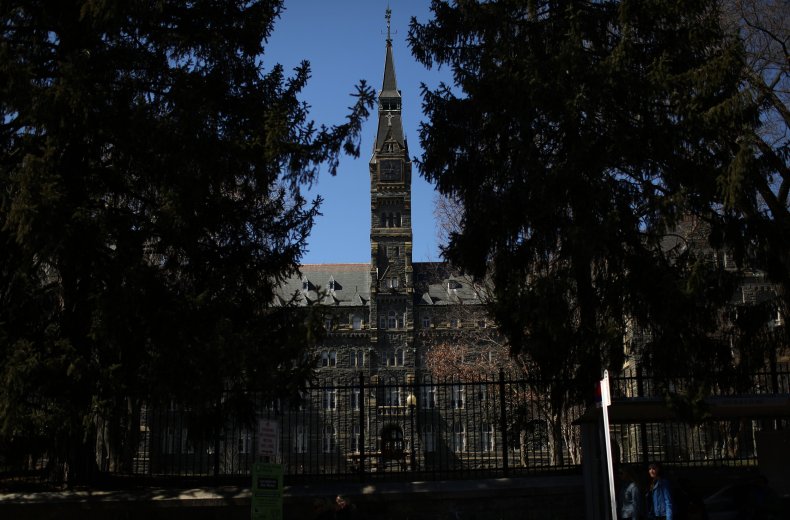 Coaches being involved in the fraudulent scheme may have shocked many people, but it wasn't surprising to Goodman. From an admissions perspective, she said she could understand how it could slip through the cracks.
"You trust the people you hire. You assume they're working at a higher education institution, so they should be ethical and have done their work to make sure the students they're putting forth are all valid and legitimate," Goodman said. "Having been an admissions officer, I would feel completely distraught and upset that someone I trusted could do this to our entire community."
Moving forward, Goodman said every school, even those not currently involved in the scandal, are likely looking into ways to improve communication and documentation to ensure they're not implicated in something similar in the future.
Along with the implementation of measures to reinforce the integrity of the admissions process, Goodman said it's possible the scandal could positively impact athletes.
Several parents, including actor Lori Loughlin and her husband Massimo Giannulli, allegedly paid to have their daughters' athletic profiles falsified. Without the required academic credentials, the students' chances of being admitted were bolstered by using walk-on spots.
In the wake of the scandal, Goodman said colleges and universities will likely have increased expectations for walk-ons to ensure they're truly someone who can help the team. It's possible schools could even implement contracts for students, as long as they fall in line with NCAA regulations and policies.
Now that a spotlight has been cast on who is using walk-on spots, Goodman said she hopes that student-athletes will be more cognizant of making sure their transcripts, in terms of GPA and standardized testing scores, match the school's expectations.
Increasing checks and balances can be a preventative measure, but Goodman expressed concerns that admissions offices lacked the necessary manpower and finances for the implementation.
"Even with changes there will be loopholes and this will not be the end of a scandal but the scandal, I don't think, will be to this extent because of the new initiatives made by the universities," Goodman said.