Ignoring Emails From Colleges Could Hurt Students' Chances at Being Accepted, Admissions Experts Say
It's common knowledge that college admission committees consider more than just an applicant's grades when deciding between candidates, seeking to draw a pool of people from diverse backgrounds who are likely to succeed in both their studies and future careers.
Along with seeking students with the potential to change their communities, country and even the world, schools want students that want them. So much so that experts say failing to open emails from prospective schools can impact whether a student finds a large or small envelope containing the college's decision in the mailbox.
The college admissions process was thrust into the spotlight when news broke of "Operation Varsity Blues," which lifted the veil on a group of wealthy parents who allegedly paid large sums of money to have their child's athletic records or test scores altered.
Ringleader William Rick Singer, who has pleaded guilty, concocted a scheme involving several coaches at schools nationwide, raising broader questions regarding the fairness of college admissions, a process that is often clouded in uncertainty. The scandal caused many people, including legislators, to call for greater transparency.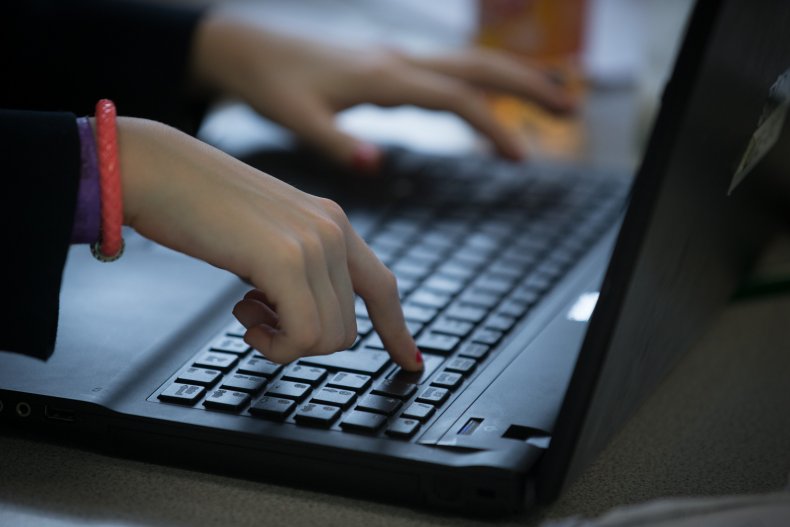 As the next batch of freshmen gears up to apply to college in the fall, one deciding factor at some schools is a student's likelihood to enroll if they're accepted, also called the yield. A college or university's popularity can be measured based on the percentage of accepted students who enroll, with a high percentage indicating a desirable school.
A relatively easy and cost-efficient way an applicant can show they're seriously considering attending a specific college or university is to open the school's emails.
"If a student hasn't paused and clicked on an email, that may show a lack of demonstrating interest, so they may not take a chance on admitting that student, even if they're completely qualified," Eva Dodds, Director of College Counseling, Collegewise Detroit, told Newsweek.
Neha Gupta, founder and CEO of College Shortcuts, said colleges and universities can track open rates for emails. She called opening and responding to emails "one of the best ways" a student can show they're interested in a college.
Along with open rates, Shirag Shemmassian, founder of Shemmassian Academic Consulting, told Newsweek schools that consider demonstrated interest also track click-through rates. So, it's not only about opening the email, but also important to engage with the content of the message.
A 2017 study released by the National Association for College Admission Counseling found almost 14 percent of schools place "considerable importance" on demonstrated interest when considering a student for admission.
However, keeping a close eye on your inbox isn't likely to boost a student's chances at snagging a place in the nation's most sought-after institutions. "The most competitive colleges tend not to track demonstrated interest at all, given that they already receive far too many applications relative to the number of spots available," Shemmassian told Newsweek.
Of the Ivy League schools ­– Princeton University, Brown University, Columbia University, Dartmouth College, Harvard University, University of Pennsylvania and Yale University – only the University of Pennsylvania considers demonstrated interest, according to College Transition, an admissions consulting provider.
Email isn't the only way colleges track a student's interest, and Shemmassian suggested applicants start by making an early tentative school list. This way, they can demonstrate interest only to the schools they would actually like to attend.
"Beyond that, approach this process organically. Visit schools and go on official campus tours (so they can track your name and email), attend college fairs (sign up for the email list), open emails and click on links, and communicate your fit with the schools in your college application essays," Shemassian recommended.