College Board to Add Adversity Score to SAT: Which Schools Don't Require Scores for Admission?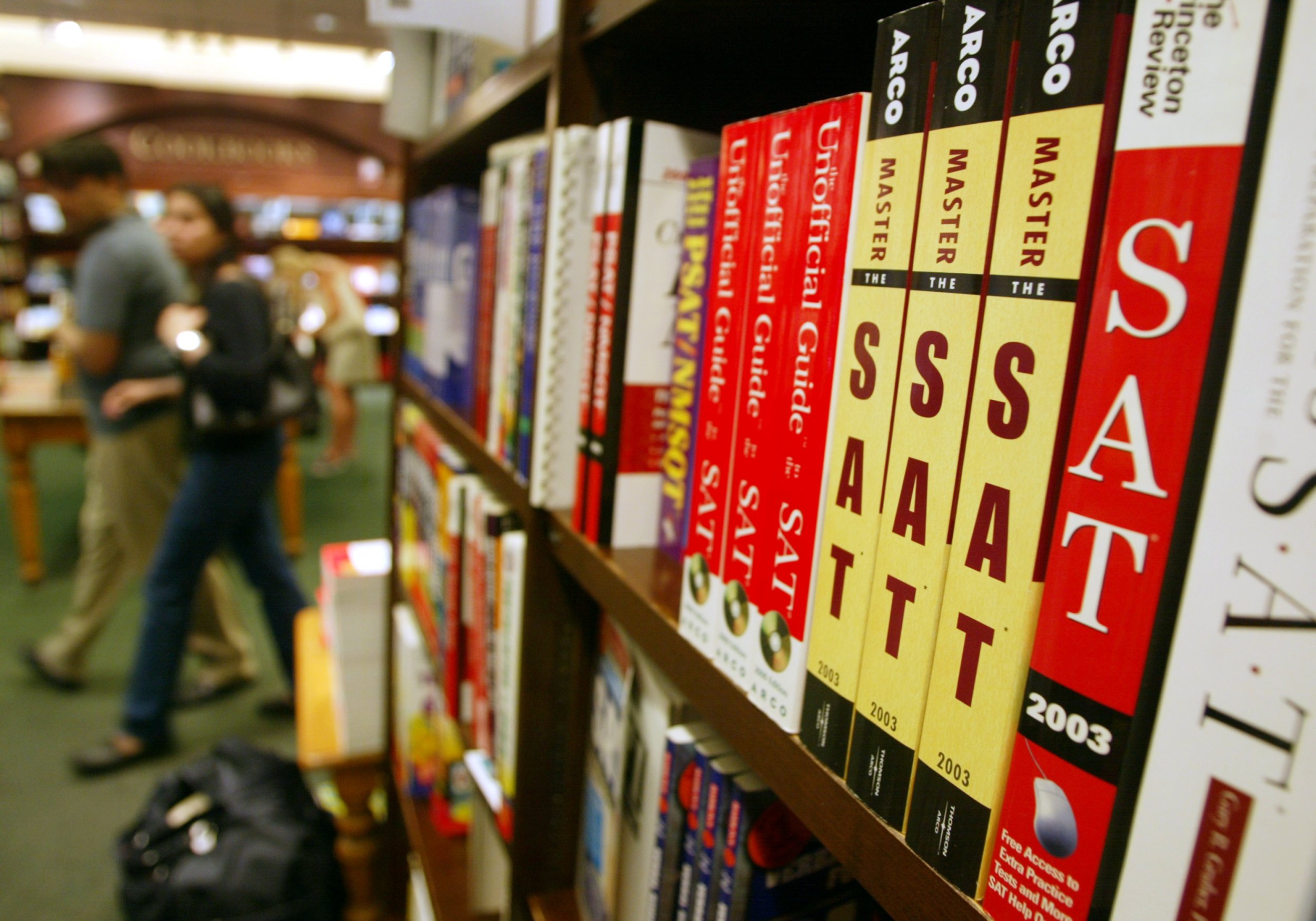 An announcement that SAT exams will include an adversity score called the "Overall Disadvantage Level" for each student sparked debate over how accurately metrics could determine the adversity a student faced. Others speculated it was time to toss out the standardized test, which some higher education institutions across the country have already done.
One of the most widely used standardized college entrance exams, College Board debuted the SAT in 1926. Its goal is to measure a student's readiness for college through two main sections, math and evidence-based reading and writing, and an optional essay. Now, College Board plans to assign an adversity score, aimed at capturing a student's social and economic background, to each student who takes the test.
Over the years, the validity of the exam has been questioned for being unable to accurately portray a student's intellect or ability to succeed in college. News of the additional adversity score re-upped those criticisms and instead of adding the adversity score, some called for schools to stop considering it.
Hampshire College in Amherst, Massachusetts, is the only school that won't accept scores from the SAT or ACT, another standardized exam. However, other schools removed the requirement of submitting SAT scores, opting to leave it up for students to decide if they would submit them.
In 2018, the number of accredited, four-year colleges and universities that consider applicants for admissions without factoring in SAT or ACT scores topped 1,000, according to the National Center for Fair and Open Testing (FairTest). That number has since grown and includes:
Bucknell University, beginning with the class applying for enrollment in fall 2020
Creighton University, beginning with the class applying for enrollment in fall 2020
DePauw University
Farleigh Dickinson University, for students that have a 3.3 GPA (out of a 4.0 scale)
Denver University, beginning with the class applying for enrollment in fall 2020
Minnesota University at Crookstown
University of San Francisco, beginning with the class applying for enrollment in fall 2020
Springfield College, beginning with students starting to apply in August
University of Chicago
As rated by U.S. News, some of the top colleges that do not require students to provide SAT scores include:
Bates College
Bowdoin College
Bryn Mawr College
The George Washington University
Hofstra University
Pitzer College
Sarah Lawrence College
Smith College
University of Iowa
Wake Forest University
Wesleyan University
David Coleman, chief executive of the College Board told the Wall Street Journal that students who scored lower on the SAT may have accomplished more than their peers with higher exam scores. He credited the adversity score with "identifying strengths in students" and showing "resourcefulness," which the test doesn't measure.
On a scale of one to 100, the Overall Disadvantage Level will appear on the Environmental Context Dashboard, which will show factors including relative poverty, wealth and opportunity. Fifty is an average Overall Disadvantage Level score with scores below that indicating privilege and scores above 50 indicating hardship.