College Credit: Ashton Kutcher's Childhood Jobs Enabled Him to Drop Out of School and Take Chance on Acting
While studying biomedical engineering at the University of Iowa, Ashton Kutcher had the chance to pursue a career in acting, but it meant dropping out of school. Leaving college to seize the life-changing opportunity was possible because he worked hard in high school, saved money and lived within his means.
Over the years, Kutcher has expanded his resume to include a slew of professions, including investor and activist. A man who wears a lot of hats, he recently took on the role of producer for Crackle's Going From Broke, a television show premiering on Thursday that helps people learn to deal with their student loan debt.
When he realized more than 44 million Americans hold over $1.5 trillion in student loans, Kutcher told Newsweek he "woke up to the fact it's a giant crisis." Having lived his own college experience, held jobs in the financial and creative sectors, and worked on a show where real people are being crushed under the weight of debt, he recommended people start seriously considering the financial implications of life's decisions.
This interview was condensed and edited for length.
Do you think your experience at the University of Iowa or even leaving school played a role in how your life turned out?
This is all pretty speculative. I pursued something I was passionate about and for 22 years, I haven't felt like I've worked a day even though I work every day. So, that was the right decision for me.
Do you think if you went to a school that wasn't the University of Iowa you would have stayed? Or do you think you would have still decided it wasn't right for you?
I don't know. I was interested in what I was studying. In fact, I'm still interested in it. I just invested in a biotech company that's doing some very interesting stuff in the space around Amyotrophic lateral sclerosis (ALS) and Parkinson's [disease].
I had an opportunity, and because I had a job throughout all of high school, saved up some money and wasn't in extreme college debt because I worked summers at a General Mills factory sweeping cereal dust to help pay for college, I was able to take the risk.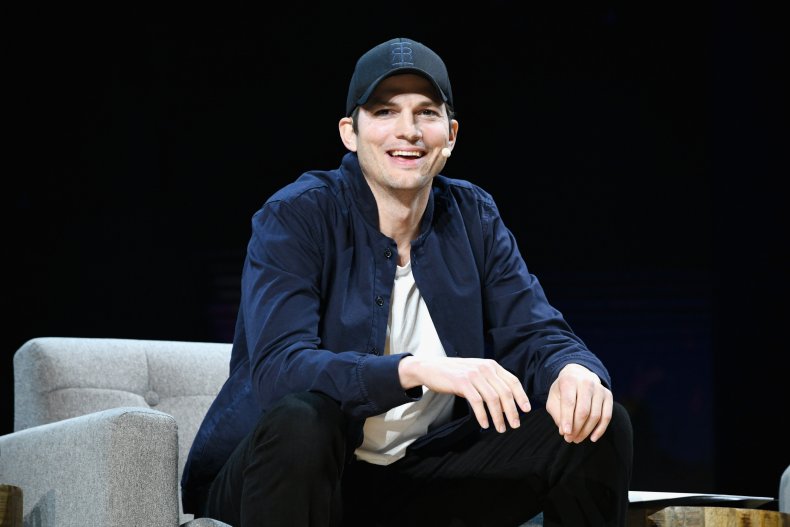 Out of all the projects out there, why get involved with Going From Broke?
I was sitting in Budapest, Hungary, thinking about the commercialization of everything and all the advertisements of all these things that you quote-unquote need in your life. I had this sort of dawning realization that if we could do a financial makeover show, we might be able to make it entertaining and give people some tools to help climb out of debt but, moreover, give people a baseline ideology of how to live with debt or live within your debt.
I grew up in a family where the idea of using credit cards was sort of off-limits and the idea of holding debt was just absurd. "Live within your means" was a very popular notion around my house.
Will the show give viewers hope there's a light at the end of the tunnel when it comes to their own debt?
Admitting that you're in debt and that you're broke is a really hard thing to do. We're living in this Instagram culture where everyone is showcasing the best and brightest moments of their week, their life, their month, their day. So then people tend to not want to live within their means because they think that somehow their means are inferior to others.
I think part of what the show is about is going; hey, wait a second, this sort of Instagram ego life isn't what it's all cracked up to be because at some point you have to pay the piper. And making people feel like they're part of a bigger tribe of people that have to be cost-conscious and that being cost-conscious is actually a good thing to do.
I think what we do with the show pretty well is give people financial modeling tools; ways to consolidate their debt, pay lower interest rates, outlets they can reach out to start thinking about saving in different ways.
It seems like you've lived a ton of lives; you're a model, actor, activist, investor. For the generation that's thinking about college now, do you think going to school is the right move for someone who wants to pursue a life similar to yours?
Being an actor is not something I need a degree for. Being a venture capitalist is not something I need a degree for. Being a marketing expert is not something that I need to have a degree for. I got lucky as an actor and made enough money to be able to make mistakes and learn on the job.
I think there are certain fields that, for sure, you've gotta have a full-fledged education [but] I don't think that college is for everyone. I think that we've been fed a bag of goods that says college is for everyone. I think for a lot of people, vocational education will probably lead them to better results.
I'm glad you brought up vocational schools. Do you think people are hesitant to go to vocational school because of this Instagram culture where it's looked down upon as if it's lesser than a four-year degree?
Yeah, I think there's a lot of ego involved in all of these decisions. I grew up in craftsman trades. My dad was a carpenter, I was on a roof, roofing when I was 12 years old. I did masonry work when I was a kid. I did all kinds of vocational work. I think it's a lot cooler to have a job and be getting paid than to have a sense that the job is below you and be going further into debt.
After working with the show and being in this space, is there one piece of advice you have for people who are either going into college and considering the cost or have debt right now?
Making sure you're taking the right loan is really important. Doing everything you can to get scholarships and grants is really important. Taking your summers really seriously as working opportunities so as to pay down your debt as you're incurring it is very important.
I was donating blood plasma on Tuesdays and Thursdays when I was in college to pay for my livelihood so that I didn't take on debt.
Have an understanding of what you want to do before you start rolling out cash to go to school. That doesn't mean that you can't be pursuing something full force and then change your mind, but I would just suggest to people that if you don't know what you want to do, paying to find out what you want to do might not be the best idea.
After that, it's functionally living within your means.
Going From Broke premieres on Thursday on the free streaming service Crackle.