College Democrats' Protest of Democratic Campaign Arm Grows to 70 Chapters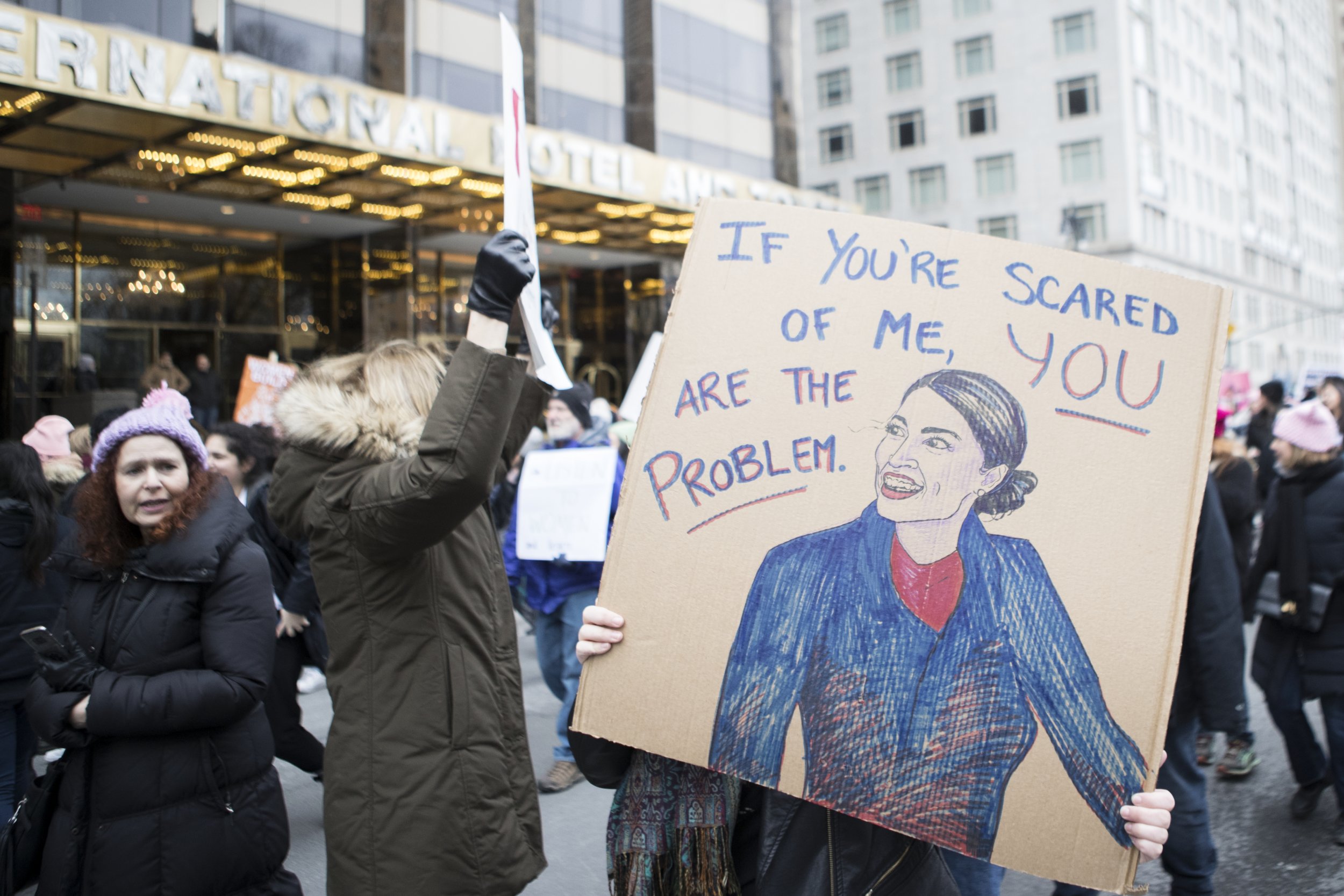 In just two weeks, the Harvard College Democrats-spearheaded boycott of the Democratic Congressional Campaign Committee (DCCC) over a "blacklist" of vendors who work with Democratic incumbent challengers almost doubled in size.
On April 24, the Harvard University chapter of the College Democrats announced the boycott, which included a coalition of about 40 chapters. Students weren't alone in their criticism of the DCCC. About a month before the boycott's announcement, Representative Alexandria Ocasio-Cortez called the policy "extremely divisive and harmful to the party." She recommended small-dollar donors give directly to candidates instead.
Since it was first posted, the coalition continued to grow in size, first to over 50 chapters on April 28 and then to more than 70 chapters as of Tuesday morning.
"Primary challengers are essential to ensure that the Democratic Party is continually held accountable to the needs of our constituents," the boycott said. "This blacklist policy is undemocratic and antithetical to our values of inclusion and diversity."
Their claims that the policy hampered inclusion and diversity were in line with Representative Ayanna Pressley's argument. The freshman Congresswoman, who bested the incumbent representative during the 2018 election, posted on Twitter in March that the Democratic Party can't "lay claim to prioritizing diversity and inclusion" if the DCCC has policies that "threaten to silence new voices and historically marginalized communities."
The boycott called incumbent challengers "essential" in making the Democratic Party one that "reflects the progressive values and diverse identities of the people it claims to represent." Newsweek reached out to the DCCC, but did not receive a response in time for publication.
Representative Cheri Bustos, DCCC chairwoman, told Politico in January that her job was to "support Democrats in the House," not primary challengers. In April, during another interview with Politico, she reiterated her stance, claiming Democratic leadership supported the policy.
"We've got a policy that the caucus supports, the leadership supports, and it plays the long game," Bustos said with regard to reversing the policy. "That's where things are right now."
Bustos identified Democrats' success in 2020 as being contingent on everyone being on the "same team" because of the fragile majority.
A total of 73 chapters added their names to the boycott, representing higher education institutes across the country, including the University of Michigan, University of Southern California, Dartmouth College and Texas State University.
During the 2018 midterms, the Center for Information and Research on Civic Learning and Engagement found 14.7 million voters were between the ages of 18 and 29, an increase from the 10.8 that voted in 2014. Young voters favored Democrats 67 percent to 32 percent.