College Football Now on the Brink of Having No Season in 2020
Just when it looked like college football conferences had a plan in place for a full season this fall, the Power 5 conferences could ultimately pull the plug. The 2020 season may get moved to the spring, if it isn't outright canceled because of COVID-19.
The Big Ten presidents could be the first to vote against playing football this fall, Sports Illustrated reported Sunday night. If the Big Ten folds, the Pac 12 will likely be the next. At that point, the ACC, Big 12 and SEC would probably nix their seasons.
On Saturday, the Mid-American Conference became the first Football Bowl Subdivision (FBS) conference to postpone football, along with all fall sports. The Power 5 commissioners held an emergency meeting Sunday to discuss the possibility of doing the same. One Power 5 athletic director said having a season this fall looks grim.
"It doesn't look good," the athletic director told ESPN.
Newsweek subscription offers >
For all of college football to cancel or postpone the 2020 season, it's likely that a Power 5 conference like the Big Ten or Pac 12 would need to lead the way. This exactly mirrors what happened in March during the first big spread of COVID-19 when college basketball conferences, one by one, canceled their postseason tournaments. Later that day, after all conferences canceled their men's and women's tournaments, the NCAA canceled all of March Madness, as well as championships for all winter and spring sports.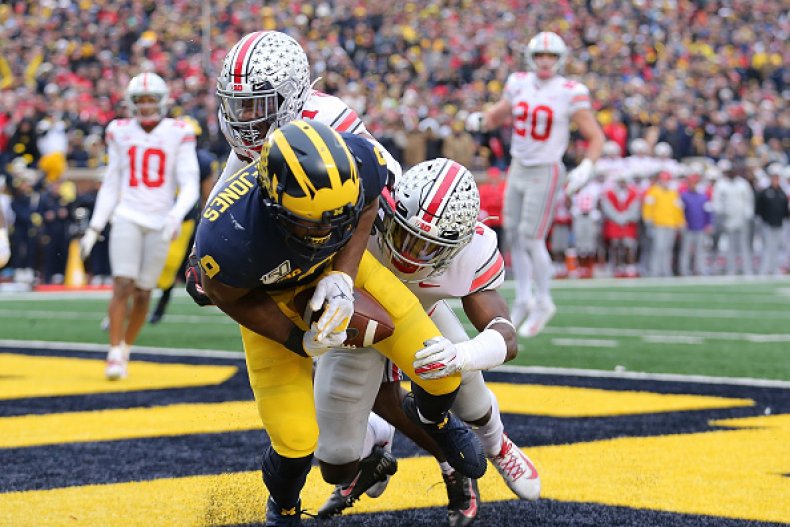 Football was the next big sport on the radar, with many conferences working through the coronavirus-stricken summer to put together a plan. Each conference had a different schedule and start date. Most conferences just added more league games and canceled all of their non-conference games, or left one non-conference game on the schedule.
Now, one week later, a 2020 season seems more like a pipe dream than a reality.
Newsweek subscription offers >
"Nobody wanted to be the first to do it," one Power 5 coach said, "and now nobody will want to be the last."
Big Ten presidents have stated that if there was a vote, they would choose to move the football season to the spring. No vote was taken during their Saturday meeting, though.
The major conferences in the South—ACC and SEC—along with the Big 12, have indicated they want to see the impact of having students on campus before postponing the football season, which is a highly-lucrative business for their athletic departments. But if one or two major conferences cancel or postpone, then football stadiums could sit quiet this fall.
College Football Now on the Brink of Having No Season in 2020 | Sports