Alabama Tops College Football Playoff Committee's Week 10 Top 25 Rankings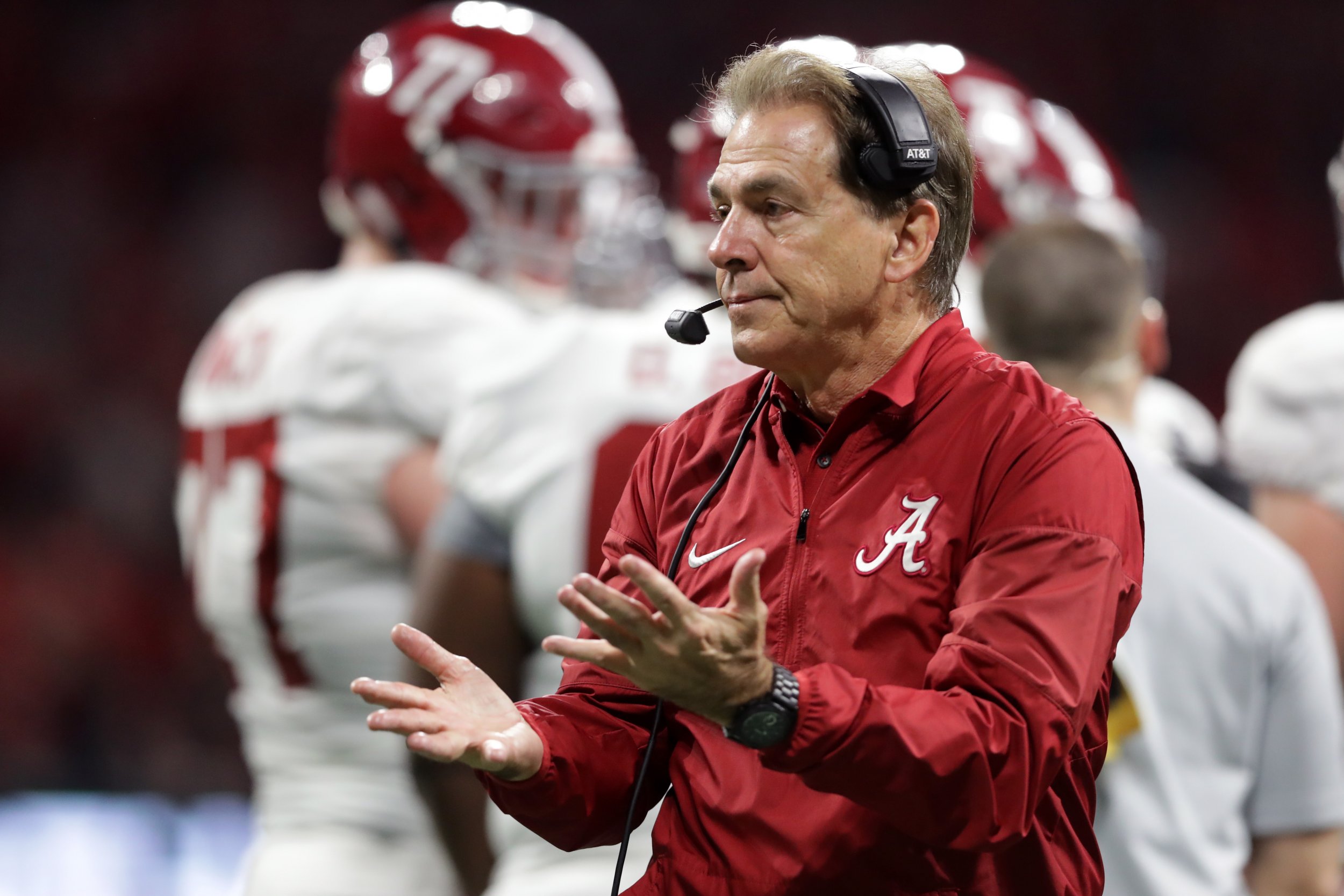 To no one's surprise, the reigning national champion Alabama Crimson Tide topped the College Football Playoff Top 10 rankings for the 2018 season.
The Southeastern Conference also had representation from LSU, Georgia and Kentucky, leading all FBS conferences with four total teams in the top 10.
Here's a look at the committee's first official top 25 rankings for Week 10 of the 2018 season:
College Football Playoff Rankings, Oct. 30
Alabama (8-0)
Clemson (8-0)
LSU (7-1)
Notre Dame (8-0)
Michigan (7-1)
Georgia (7-1)
Oklahoma (7-1)
Washington State (7-1)
Kentucky (7-1)
Ohio State (7-1)
Florida (6-2)
UCF (7-0)
West Virginia (6-1)
Penn State (6-2)
Utah (6-2)
Iowa (6-2)
Texas (6-2)
Mississippi State (5-3)
Syracuse (6-2)
Texas A&M (5-3)
NC State (5-2)
Boston College (6-2)
Fresno State (7-1)
Iowa State (4-3)
Virginia (6-2)
The Crimson Tide topped Clemson for the No. 1 overall ranking after a dominant start through its first eight games. Alabama has outscored opponents by an average of 54.1-15.9 with a total of 433 points scored and 127 allowed.
Quarterback Tua Tagovailoa is the current favorite to win the Heisman Trophy with 2,066 yards, 25 touchdowns and zero interceptions on 107 of 152 passing.
The Tide is currently on a 10-game winning streak dating back to its 24-6 victory over Clemson in the College Football Semifinal last January. Alabama went on to defeat Georgia 26-23 in the National Championship Game, which saw Tagovailoa take over at quarterback in the third quarter and lead the Tide back from a 13-0 deficit.
Clemson, the only other undefeated team from a Power Five conference, ranks No. 2 overall following its 59-10 rout of Florida State last week.
LSU, who will face Alabama on Saturday night in Baton Rogue, nabbed the No. 3 overall spot despite being the only one-loss team in the top four. The Tigers have wins against four ranked opponents, with their only loss taking place at Florida earlier this month.
Notre Dame rounded out the top four following a 44-22 win against Navy last weekend. The Fighting Irish have defeated three ranked opponents, including Michigan -- who now ranks No. 5 overall -- in Week 1 of the 2018 season.