The College Football Playoff Rankings Are Out—And Most Fans Will Be Pissed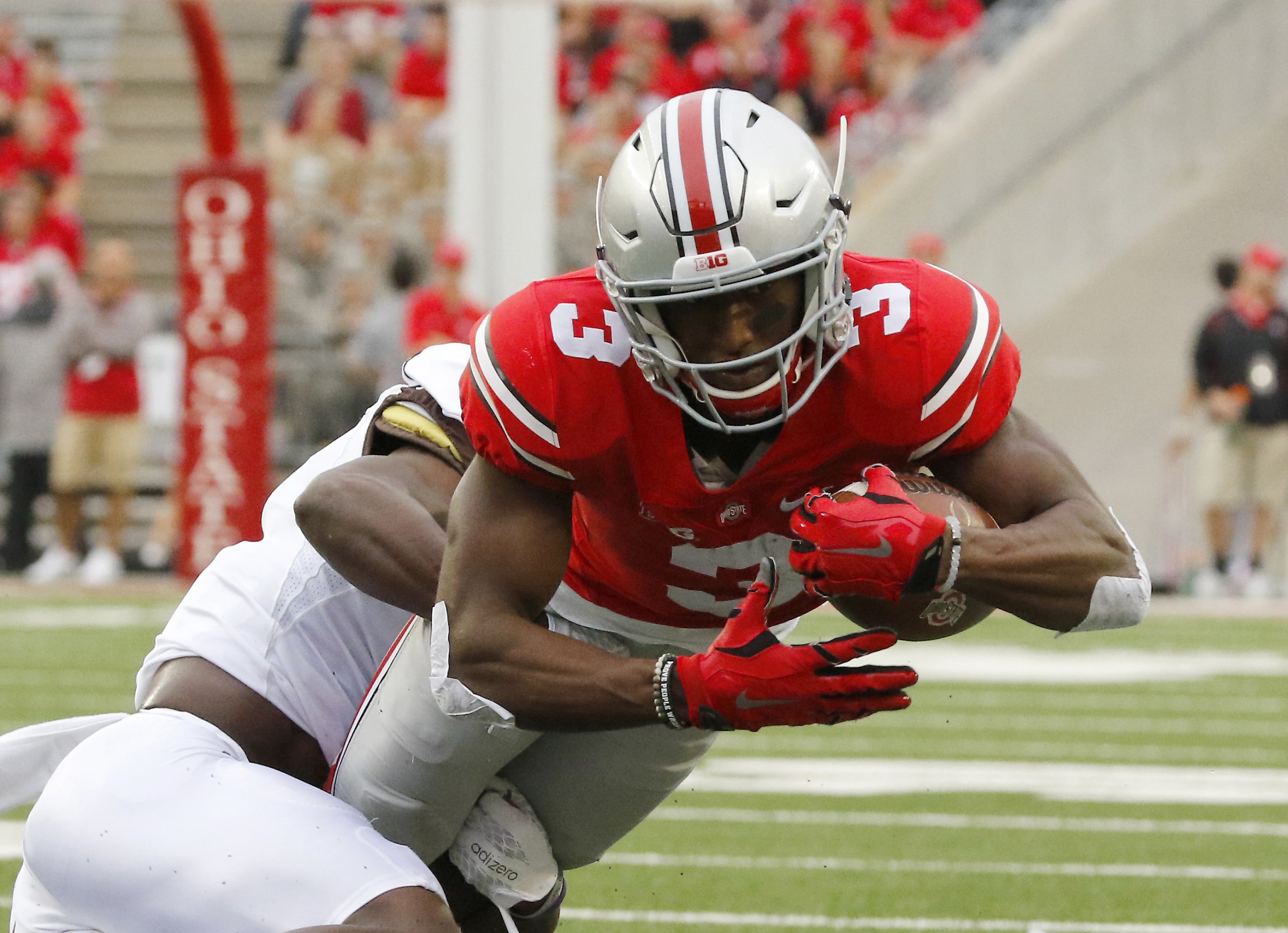 Updated | The first College Football Playoff rankings of the season were released on Tuesday night, and if you are a fan of the Tigers (Clemson, LSU or even Memphis) you are no doubt pleased.
Clemson and LSU, both of whom informally refer to their stadiums as "Death Valley," finished first and second in the rankings, respectively. Memphis, which does not play in a Power 5 conference, but is undefeated and has an impressive victory over Mississippi, is ranked No. 13. No other Group of 5 (as the non-Power 5 conferences are known) is ranked in the Top 20.
The top 10 schools in the first of six weekly rankings as compiled by a committee of 11 men and one woman (former Secretary of State Condoleezza Rice) are as follows: 1.) Clemson 2.) LSU 3.) Ohio State 4.) Alabama 5.) Notre Dame 6.) Baylor 7.) Michigan State 8.) Texas Christian (TCU) 9.) Iowa and 10.) Florida.
The committee compiled a list of 25 teams, but its only true concern is who the top four teams will be following the final Saturday of the season, December 5. That ranking will be released on Sunday, December 6. Those four will meet in a pair of national semi-finals that will take place on New Year's Eve at the Orange Bowl in Miami Gardens, Florida and the Cotton Bowl in Arlington, Texas. The winners of those two games will meet in Glendale, Arizona, on Monday, January 11, to decide the national championship.
"The only poll that we're excited about is December 6, and I promise you we'll have the biggest poll party you've seen," Clemson coach Dabo Swinney said Tuesday at his weekly news conference. "We'll open up Death Valley and serve pizza to everybody. That'll be a time to celebrate a poll. Until then, it doesn't matter."
As was the case last year with the inaugural four-team college football playoff, the release of the rankings incited rancor among the sport's fans. For example, defending national champion Ohio State, which has yet to even face an opponent ranked in either poll's Top 25 and has the nation's 68th-toughest schedule, according to the Sagarin Ratings, is ranked third. That puts the Buckeyes ahead of a pair of unbeatens (Michigan State and Iowa) from its own conference, the Big Ten, that have each beaten two ranked opponents and have played decidedly tougher schedules. And how come Alabama, a semi-finalist from last season who lost at home to No. 18 Mississippi, is ranked No. 4 when no other team in the top 16 has a home loss?
The answer may be that comparing the resumes of teams is more of an art than a science at this point of the season. Also, it is a little early to worry. Only one of the four teams who appeared in the first weekly rankings last season, Florida State, advanced to the college football playoff and the Seminoles were humbled by Oregon in the Rose Bowl, 59-20. The eventual national champs, Ohio State, were 16th in the first weekly ranking last autumn.
The next five weeks will provide no shortage of answers from a reliable source: the games themselves. Beginning this weekend No. 1 Clemson will host No. 16 Florida State, No. 4 Alabama will host No. 2 LSU, and in a game between a pair of unbeatens, No. 14 Oklahoma State hosts No. 8 TCU. In coming weeks No. 7 Michigan State and No. 3 Ohio State will tussle in Columbus, Ohio and No. 6 Baylor will face undefeated teams in Oklahoma State and TCU.
Even Notre Dame, whose sole loss was by two points at No. 1 Clemson in a monsoon, must travel to Palo Alto to face No. 11 Stanford. There are no easy routes to the college football playoff this season. Or, as ESPN's popular College GameDay personality Lee Corso is wont to say: "The games in November are the games they [the Selection Committee] remember."
Correction: This article originally incorrectly stated that Oklahoma and Alabama were undefeated. They both had one loss at the time this story ran.